Jenny McCoy's
Gourmet Baking Mixes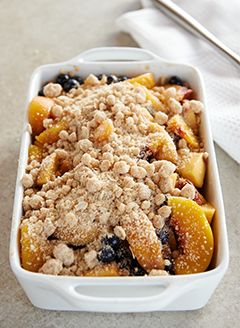 Whether you're an experienced baker or just getting started, our new mixes from New York Rising Star Pastry Chef Jenny McCoy make it simple to bake up something sweet.

Jenny's

Tips for Creating the Real McCoy at Home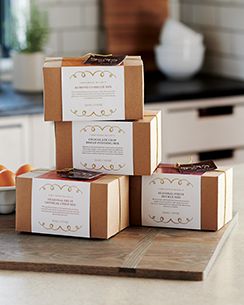 Don't be afraid to break the rules. Use recipes as guidelines and add your own special touches. I love to serve fruit buckle with a dollop of homemade whipped cream.
Start with mixes to save time and ensure you've got all the main ingredients covered.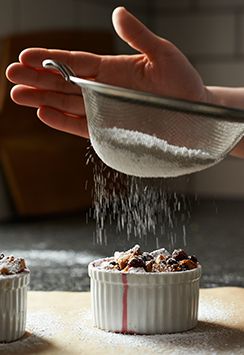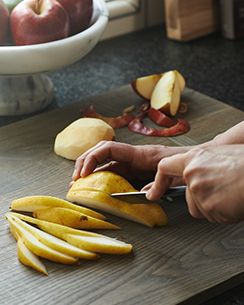 Have fun! It's really hard to make a bad dessert when you use great ingredients, so relax and enjoy the experience.

Take advantage of the season by adding fresh fruits like pears, peaches and berries.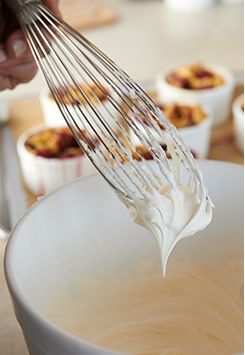 Jenny's
6 Baking Essentials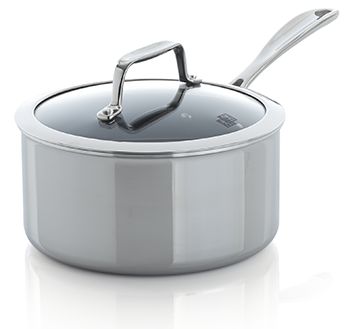 Nonstick Saucepan "A nonstick saucepan is a baker's best friend. When making sticky jams or caramels, clean up is a breeze."

ZWILLING® J.A. Henckels VistaClad Ceramic Nonstick 3-qt. Saucepan with Lid Sugg. $115 Reg. $89.95
Exclusive Ships Free
SHOP THIS ITEM


Wüsthof Paring Knife "Don't overlook the importance of a quality paring knife. When baking, cutting small fruits is often called for. This paring knife is my favorite because it has a perfect balance between handle and edge, making cutting a breeze."

Wüsthof® Classic Ikon 3½" Paring Knife Sugg. $59.95 Reg. $49.95 Ships Free
SHOP THIS ITEM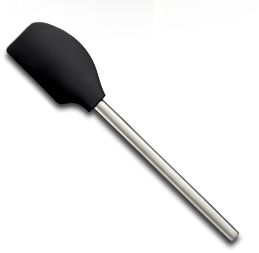 Tovolo Spatula "When working with cooked sugar at really high temperatures, a heat-resistant, rubber spatula is a must-have."

Tovolo® Black Silicone Spatula, $9.95 SHOP THIS ITEM

4 Prep Bowls "Baking always calls for a teaspoon of this and a tablespoon of that, so small prep bowls are baker's essentials."

10-Piece Glass Nesting Bowl Set, $29.95 SHOP THIS ITEM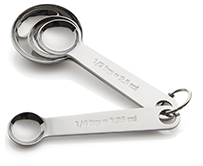 Measuring Spoons "A set of spoons with easy-to-read measurements is critical in the kitchen. There's nothing worse than accidentally mismeasuring your ingredients."

NEW Stainless Steel Measuring Spoon Set $12.95 Exclusive SHOP THIS ITEM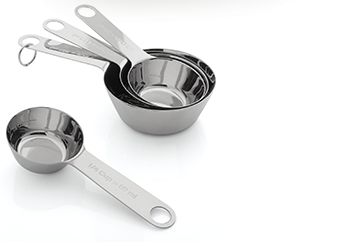 Measuring Cups "Be sure to have a set of sturdy stainless steel measuring cups on hand that are comfortable to handle, have a heavy weight, and won't tip over. They are necessary for accuracy in the kitchen."

NEW Stainless Steel Measuring Cup Set $21.95 Exclusive SHOP THIS ITEM
Created exclusively for us, Jenny's quick and easy baking mixes reflect her taste for using fresh seasonal ingredients. The author of Desserts for Every Season, Jenny has led the pastry programs at prominent restaurants in New York, Chicago and New Orleans.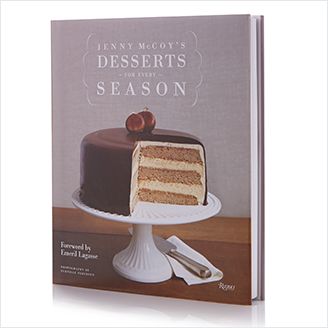 Jenny McCoy's Desserts for Every Season Cookbook $39.95 SHOP THIS ITEM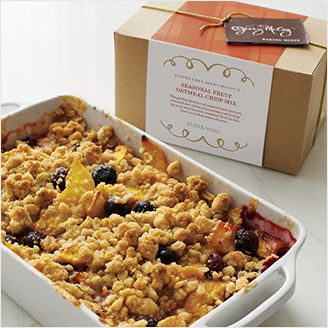 Jenny McCoy's Seasonal Fruit Oatmeal Crisp Mix $9.95 Exclusive SHOP THIS ITEM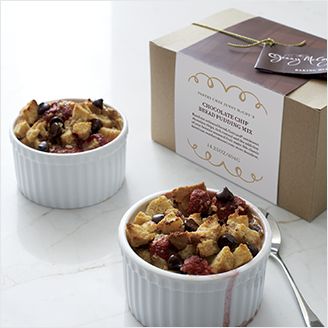 Jenny McCoy's Chocolate Chip Bread Pudding Mix $9.95 Exclusive SHOP THIS ITEM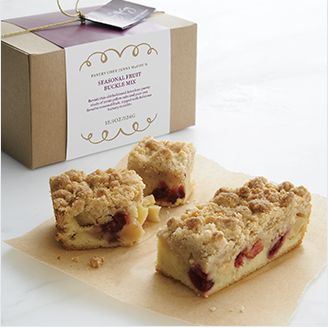 Jenny McCoy's Seasonal Fruit Buckle Mix $9.95 Exclusive SHOP THIS ITEM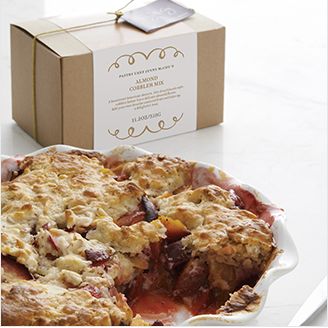 Jenny McCoy's Almond Cobbler Mix $9.95 Exclusive SHOP THIS ITEM