Tabletop

Kitchen

Accessories

Furniture

Helpful Tips

Care and Glossary Information

Whether you're just starting out in your first home, redecorating or even furnishing a vacation home, our Crate and Barrel furniture associates can help you define your own personal look—and more importantly, educate you in choosing the quality of materials and construction that will add years of satisfaction to the life of your selections.
Since we first began selling furniture 35 years ago, our mission has consistently been to present well-priced, quality furnishings that enhance both your lifestyle and your home. Our Furniture Collection features exclusive furniture and accessories (including lighting, rugs, pillows and prints) that are more substantial in construction and material. At the same time, we are pleased to offer a more casual attitude with our Assembly Required Furniture and accessories. Here you'll find many exclusive designs in contemporary materials that can start a room or add a finishing touch.
The Crate and Barrel Furniture Collection features high-quality contemporary and classic designs of a more significant scale and traditional construction. The majority of our upholstery frames are benchmade in the USA of certified sustainable, kiln-dried hardwood and guaranteed for life. Fabrics and supple leathers are as durable as they are beautiful. Wood furnishings are handcrafted of the finest solid hardwoods featuring American cherry, mahogany, oak, walnut, plantation-grown teak, sustainable mango and renewable bamboo. Metals are skillfully hand-forged and hand-welded. You'll also discover unique pieces featuring artistry in wood veneers, handpainted finishes, beveled glass, copper and mosaic glass tiles. Furniture Collection items are delivered into your home with white glove attention and placed in the room of your choice.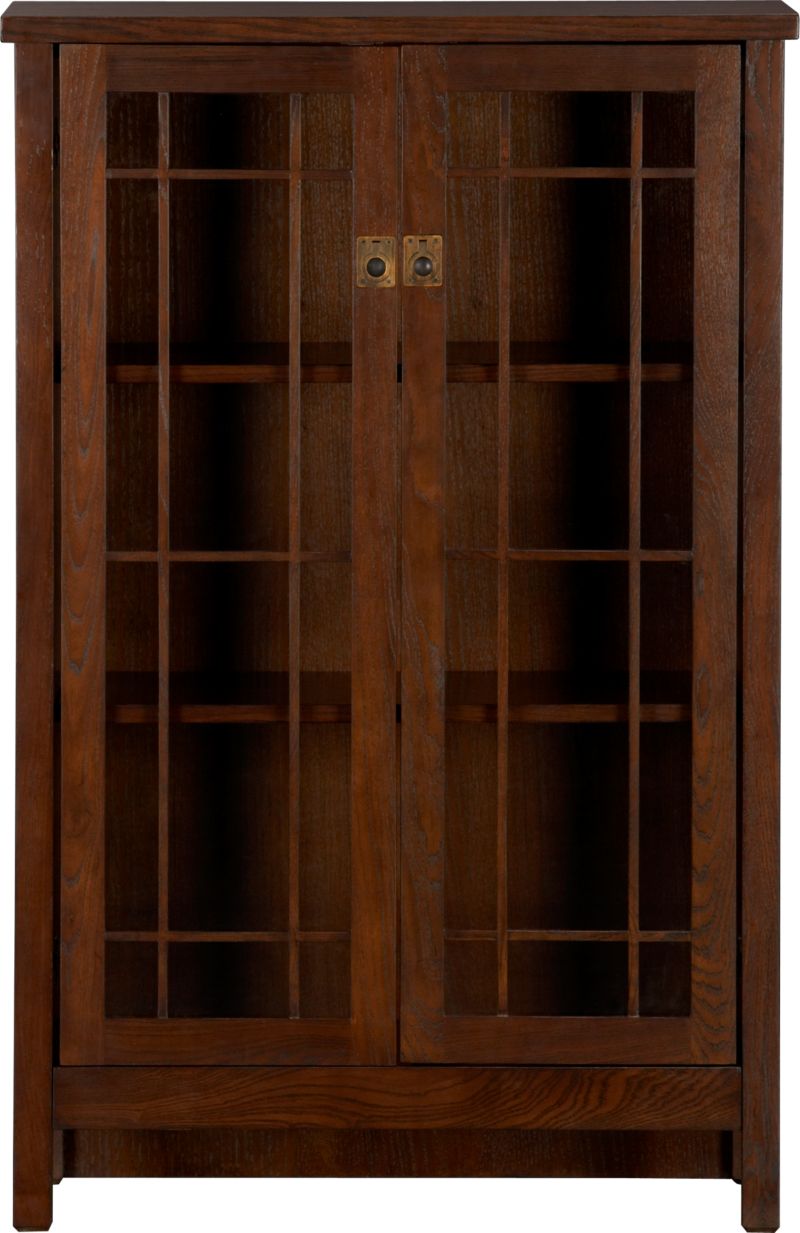 Our Assembly Required Furniture items cost a fraction of what you'd expect because they ship in an economical flat-pack and you do the finished assembly. In addition to featuring quality materials such as solid hardwoods, hand-forged metals and beveled glass, the real beauty of this furniture is that each piece is thoughtfully designed to take advantage of efficient new construction methods and affordable high-performance materials. These include new composition leathers, microfiber fabrics, and most importantly, a new generation of high-resistance engineered woods and veneers that not only save you money, but ultimately save natural resources as well. Assembly Required items arrive at your door, carefully packaged with all the instructions and hardware you need to complete assembly.
We are pleased to announce that the majority of our upholstered frames are now certified sustainable by the Forest Stewardship Council (FSC) or other nonprofit organizations that oversee the conservation and responsible social and economic management of more than 150 million acres of the world's forests. We have also taken the important step of minimizing petroleum-based foam in many of our upholstery cushions with more energy-efficient alternatives such as soy- and corn-based foam and fibers, without sacrificing an ounce of the quality or comfort that our furnishings are known for. And while green improvements are typically associated with higher costs, we are bringing these upgrades to our customers without added expense, even on our most popular Crate and Barrel "classics" that will now live with eco-friendly features.
Every hardwood frame in our upholstered Furniture Collection has a lifetime guarantee. Our frames are made exclusively in the USA, and we use only kiln-dried solid wood or durable engineered wood panels crafted of multilayered solid wood veneers to reduce movement, twisting and warping. Key joints are reinforced with traditional double dowels, corner blocks and interlocking joints to withstand weight and stress. Our sofas and chairs are benchmade start to finish by craftsmen, not an assembly line. Depending on style and function, we offer the comfortable and lasting support of traditional eight-way hand-tied springs, heavy-gauge steel sinuous wire springs or Flexolator spring suspension systems. Which is all very technical talk about really sinking in and relaxing.
We add extra layers of premium padding to prolong the life of the fabric and to enhance the graceful roll of a sofa arm or the subtle curve of a chair back. We generously plump seat cushions and back pillows with a variety of fills, including soft down blend, fiber or high-density foam. And we believe a little indulgence is a good thing, often wrapping cushions in a downproof ticking to trap air for that luxurious little "pouf" when you first sit down. We offer over 2,000 fabrics and insist that each one surpass industry rub tests designed to exaggerate daily wear. If you're investing in the beauty of leather, you'll be reassured to know we offer only top-grain, aniline-dyed hides—the softest, most supple, highest quality there is.
There are three options for ordering upholstered Furniture Collection items:
Stock
Stock offers the quickest delivery time and best value. The fabric color shown on display in the store is available and in stock for immediate delivery. Additional Stock choices within select collections are also available for immediate delivery.
Stock Plus Colors
Preselected Stock Plus colors offer more variety in fabric choices for the same price as Stock colors. Because Stock Plus items are made to order, please allow for additional production time. Excludes promotional offers on Stock items. Many of our upholstery collections also include Stock Plus frames in additional sizes with preselected colors. We are pleased to offer these frames with the benefit of Stock Plus pricing. Please allow extra production time.
And if you need help visualizing, you can "click-upholster" every item in the pre-selected colors available right here at crateandbarrel.com. You can also order up to five free fabric swatches online or by calling (800) 323-5461.
Custom
Our Furniture Collection stores offer over 2,000 Custom fabrics for most of our frames. Tweeds, stripes, florals, linens, leather. You can even bring in your own fabric (Customer's Own Material, COM). Because these options are special orders, there are usually additional costs incurred, as well as additional production time.
Browse Items