Tabletop

Kitchen

Accessories

Furniture

Helpful Tips

Care and Glossary Information

Today's electronics have revolutionized home cooking, making chefs' techniques quick and easy for the home cook. At Crate and Barrel, we were one of the first to introduce the Cuisinart® food processor in 1975. In all that time, it continues to be on our shelves. We find each rendition of their iconic machine to be consistently of the highest quality, with the most advanced functions, in timeless designs that are extremely satisfying to own, to use. It is with that same confidence that we recommend these must-have machines for your countertop, knowing that they will work for you every day for a very, very long time.
The Power House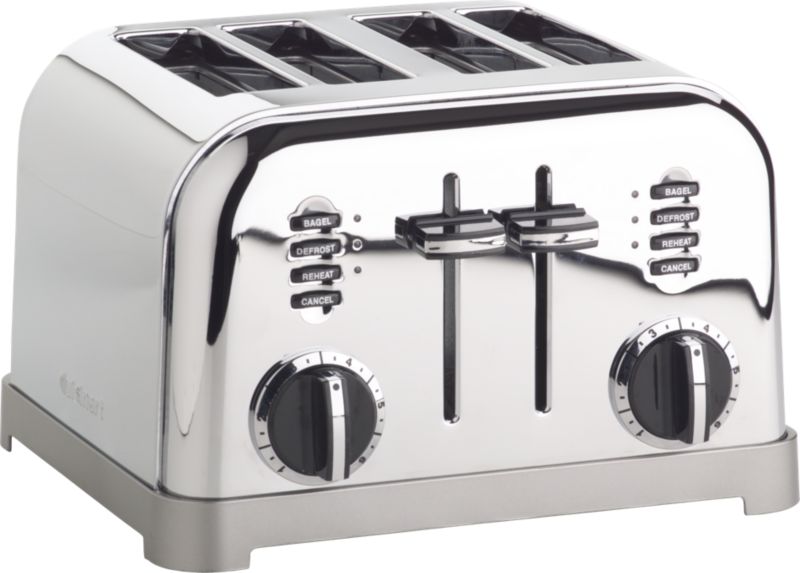 Cuisinart® Classic Toaster
Toast is just the beginning. Our exclusive Cuisinart retro–style toaster has all the modern features you're looking for. Extra–wide slots are sized for crusty artisanal breads and morning pastries. In addition to six browning options, there are defrost, reheat and bagel functions with LED indicators. There's even a special high–rise lift for smaller items.
Dualit® 5–Speed Chrome Hand Mixer
For whipping cream, beating egg whites, mixing brownies, this is the one to keep handy. With 5 speeds and a full 240 watts of power, it has the control and balance of a stand mixer. And the retro chrome design is just more fun to use.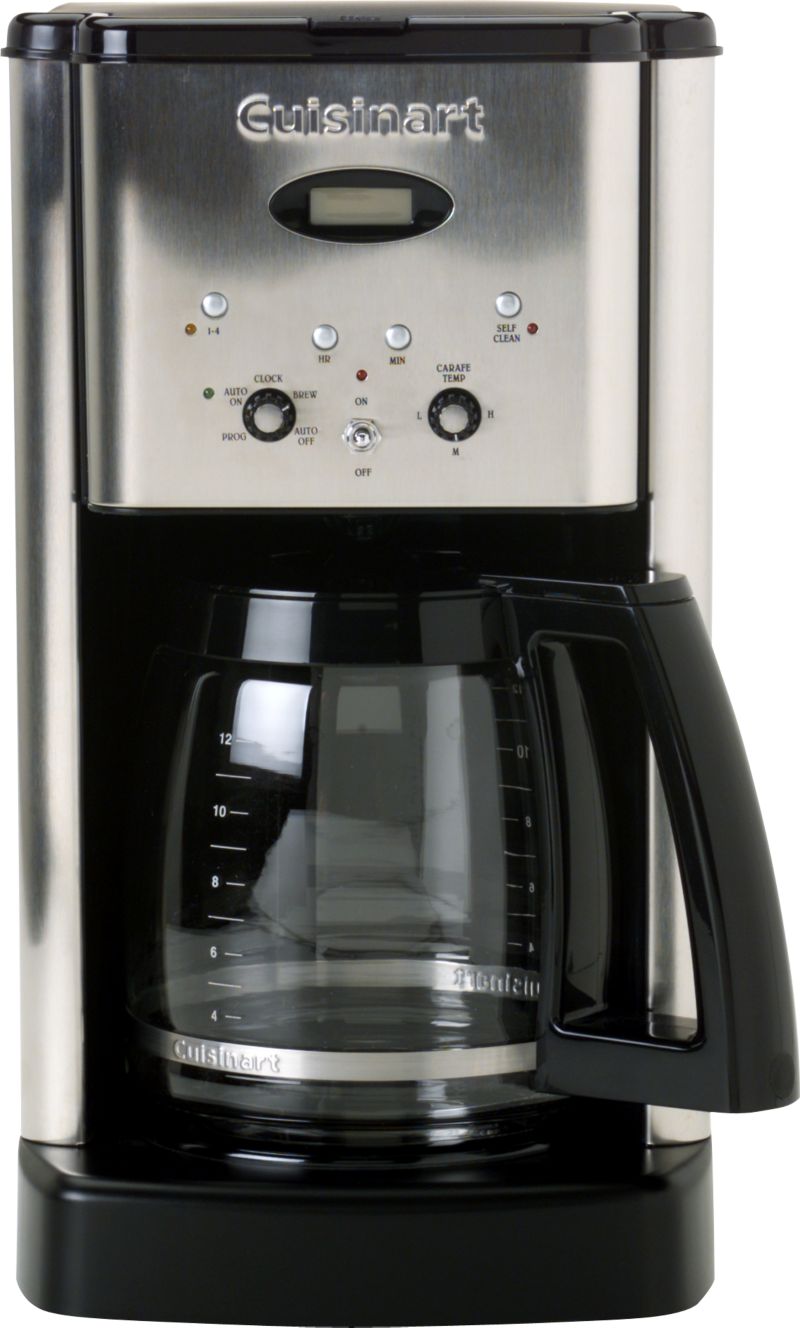 Cuisinart® Brew Central Coffeemaker
An extra–large 14–cup glass carafe keeps up with the party. And a patented Brew Pause™ feature lets you interrupt the cycle to pour a fresh, hot cup. Dual–filter system has a built–in charcoal water filter and a gold–tone filter that locks in taste. 24–hour programmable brewing wakes you up to the perfect cup.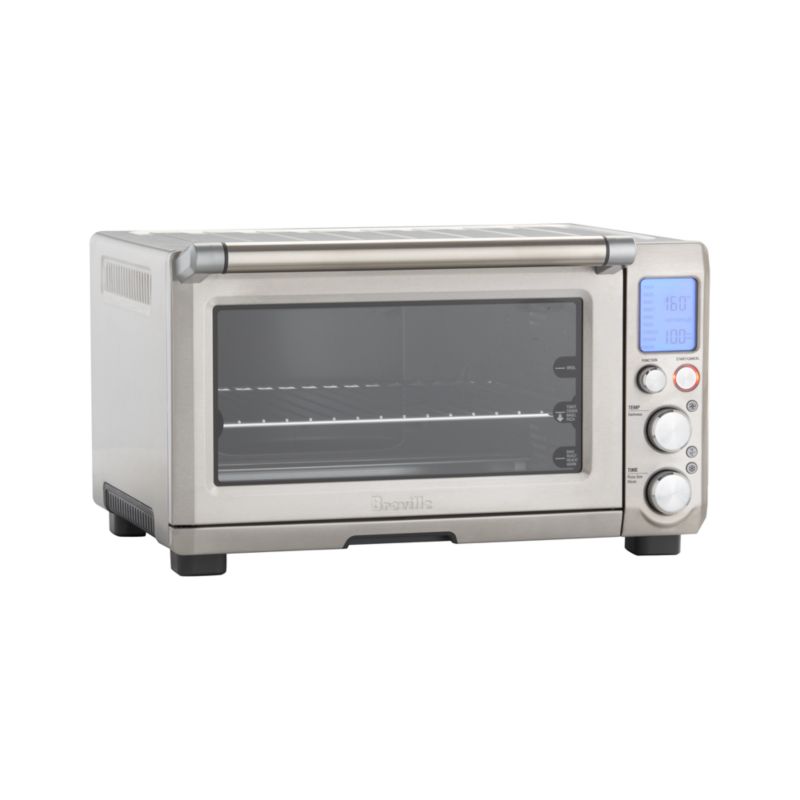 Breville® Smart Oven
If you're planning to host Thanksgiving or any other multi–course get together, this is an absolute must. Truly a high–performance oven that practically does the work for you, it even has a unique Element IQ "thinking" feature turns up the heat at just the right time, depending on what's cooking. Nine preset programs make it easy to roast a whole chicken, bake a casserole, fire up a pizza, and more. You'll love the non–stick interior.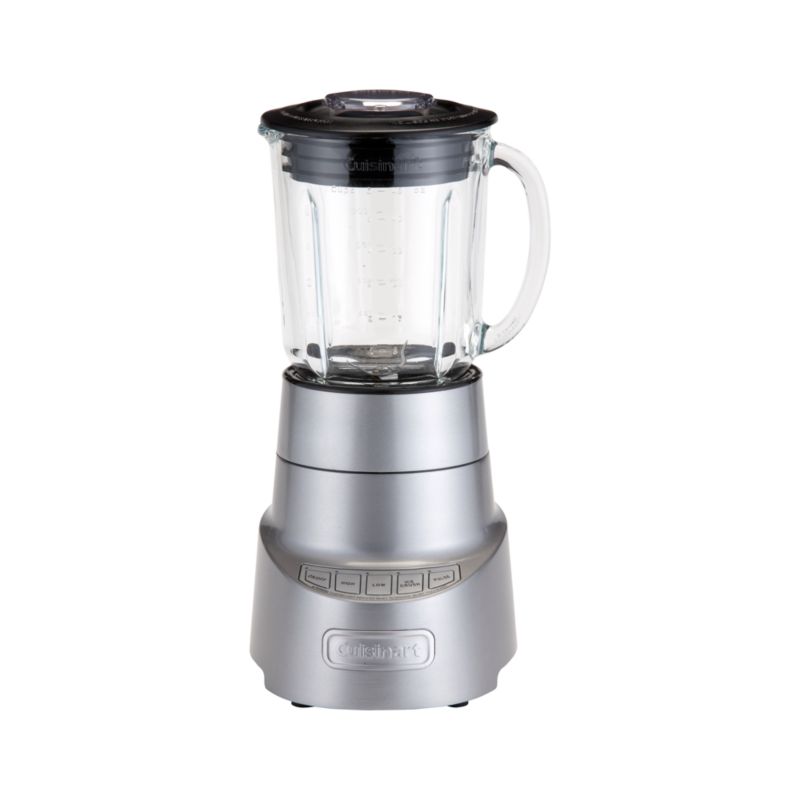 Cuisinart® SmartPower® Deluxe Blender
With a 600–watt motor, this classic stainless design is a powerhouse. Its 48–oz. shock–resistant glass jar whips up shakes, smoothies, margaritas, salsas. And it crushes ice.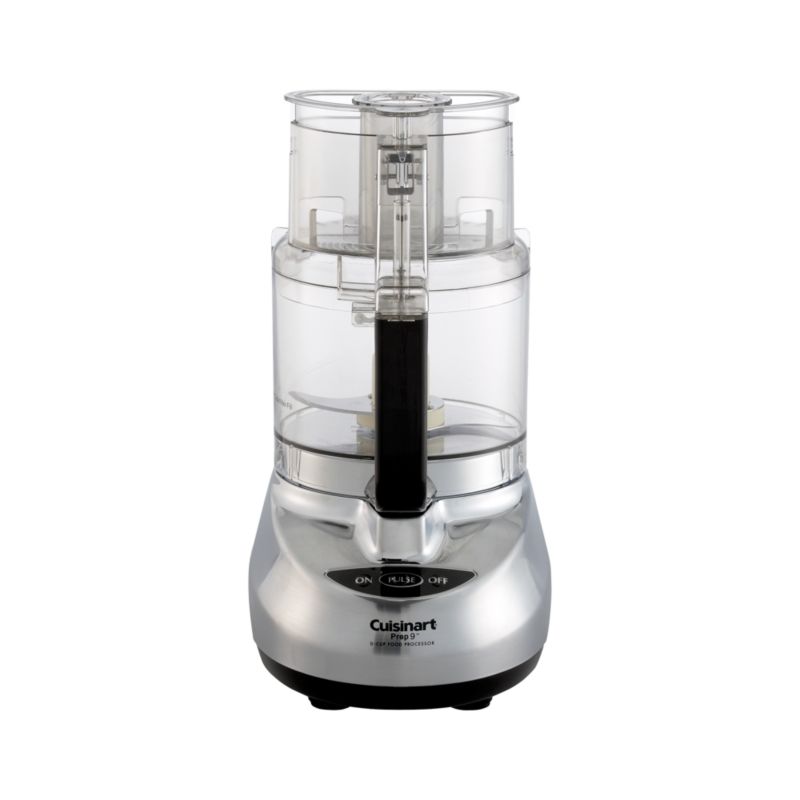 Cuisinart® 9 cup Food Processor
This is the one that liberated the gourmet home chef. We've been puréeing, julienning and shredding with it for over 30 years. Now scaled down for a compact footprint with a sleek chrome finish, Cuisinart's kitchen workhorse is like having your own sous chef. The generous 9–cup bowl, extra large feed tube, discs and blades save prep time. And there's a recipe–instruction book with a DVD to get you started.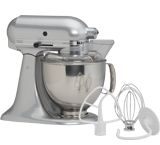 KitchenAid® Stand Mixer
This kitchen icon is even in museums. And not just for its classic looks. For over 85 years, this has been the choice of home bakers to pro. KitchenAid's 67-point planetary mixing action blends at 10 speeds in an extra-large 5-quart stainless bowl. It beats meringues, mixes large cakes and kneads bread dough-all hands-free.

Cuisinart® SmartStick® Blender
This 200-watt power stick blends, whips, purées, minces and chops right in the prep bowl, stovetop pot, or cocktail pitcher. And you get a whisk attachment, measuring beaker and extra chopping bowl.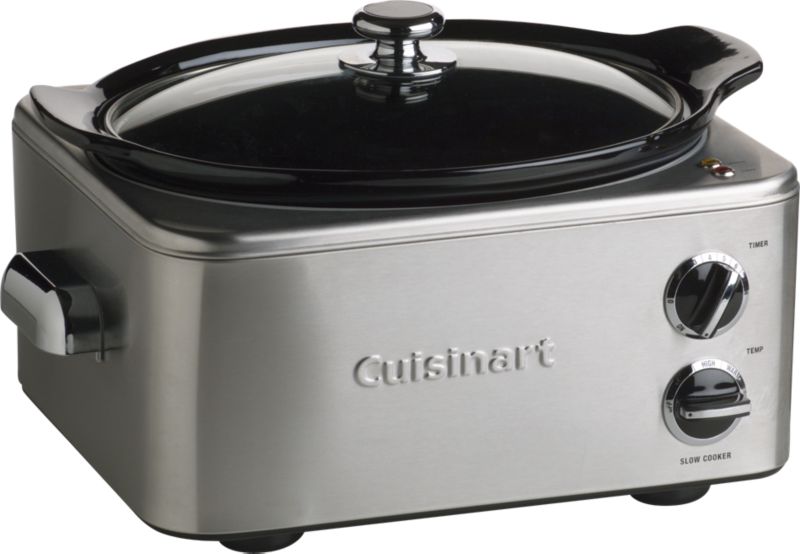 Cuisinart® Digital Slow Cooker
This state-of-the-art 6.5-qt. unit cooks up to eight hours, then automatically switches to "warm". Just pop in a roast and veggies, set the touchpad control to the desired time and temp, go to work, and return to a hot one-pot meal. The sleek black ceramic pot with glass lid lifts out to serve right at the table.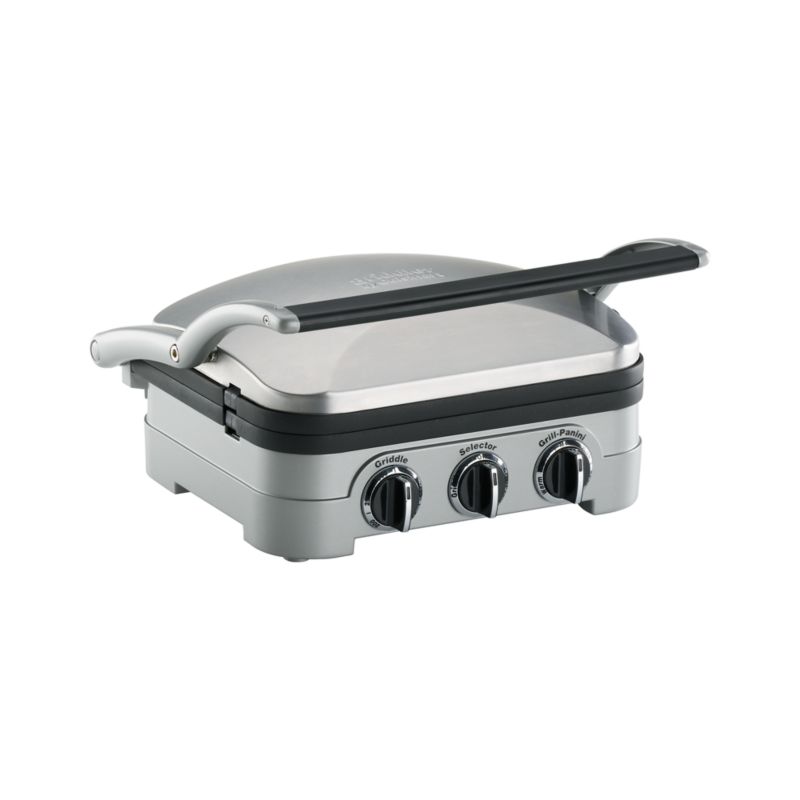 Cuisinart® Griddler
This ingenious countertop machine is an open or contact grill, authentic panini press and breakfast griddle all in one. A floating hinge lid adjusts to the thickness of foods, or flips open flat for double the cooking surface. Add optional nonstick waffle plates for airy, deep-pocketed Belgian waffles.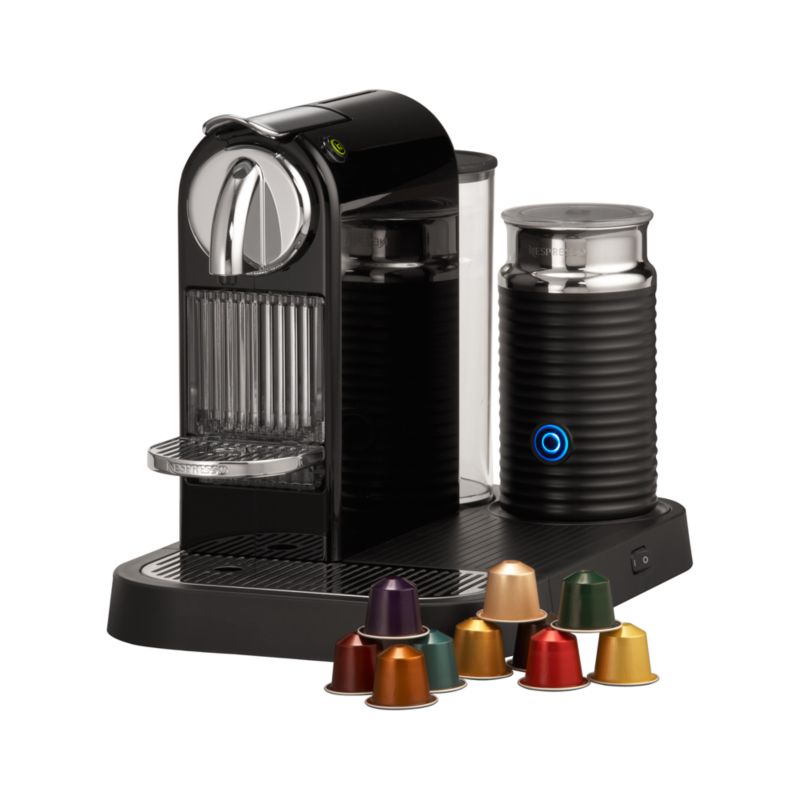 Nespresso® Citiz Black Espresso Machine with Aeroccino Frother
The quintessential kitchen staple for the coffee connoisseur. Nespresso's fast, convenient machine brews cafe-caliber espresso, lattes and cappuccinos with Swiss precision. Thermobloc heating, 19 bars of pressure and automatic pump priming procure the purest, subtlest coffee aromas and flavors and richest crema. Not to mention, the slim, retro-modern design commands a sleek countertop presence. Nespresso's automatic coffee capsules create a consistently balanced cup with every brew—minus the mess. Integrated Aeroccino frother preps milk for cappuccino or lattes.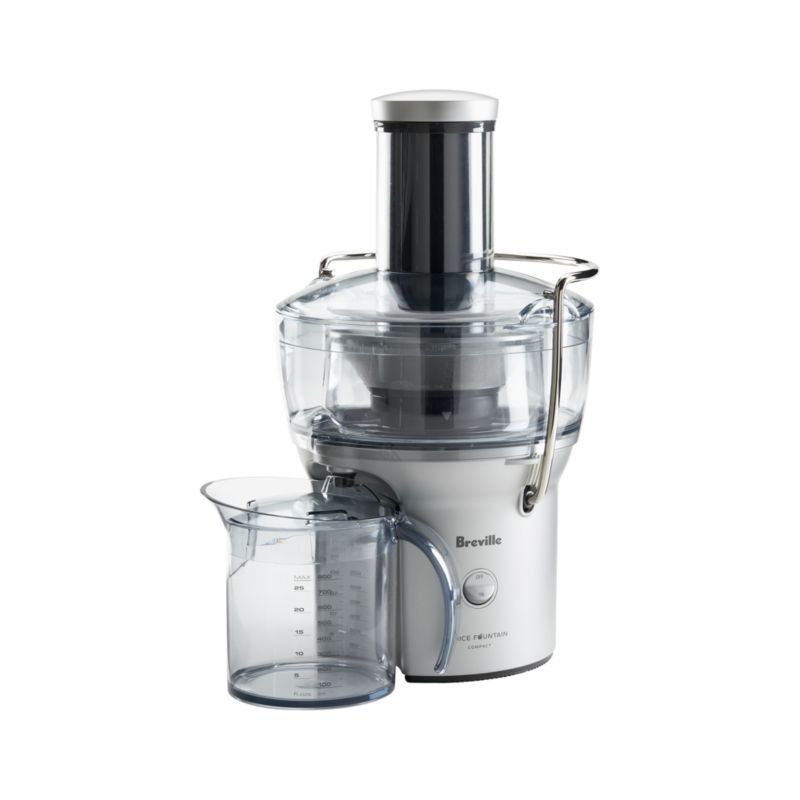 Breville® Compact Juice Extractor
Whether you're committed to eating clean or just want to enjoy a glass of fresh-squeezed O.J., this mighty machine is the one you want. The extra-large feed tub powerfully extracts fresh juice from whole fruits and vegetables. Beneath the counter-compact exterior lies a heavy-duty motor and unique cyclonic juicing system that's 10 times faster than other juicing systems. Micro-mesh filter increases yield by 30%, and a froth filter in the pitcher ensures you get only pure juice.