Tabletop

Kitchen

Accessories

Furniture

Helpful Tips

Care and Glossary Information

A highlight of our stores is the table linen "wall" where you can mix and match every imaginable color, pattern and texture. Our very own textile designer and master colorist works in intricate patterns and a fresh palette each season to create a fashion wardrobe for the table to complement our classic and contemporary dinnerware, glassware and flatware patterns. You can also view our exclusive collection online to create your own special look right at home.
Classic White Tablecloth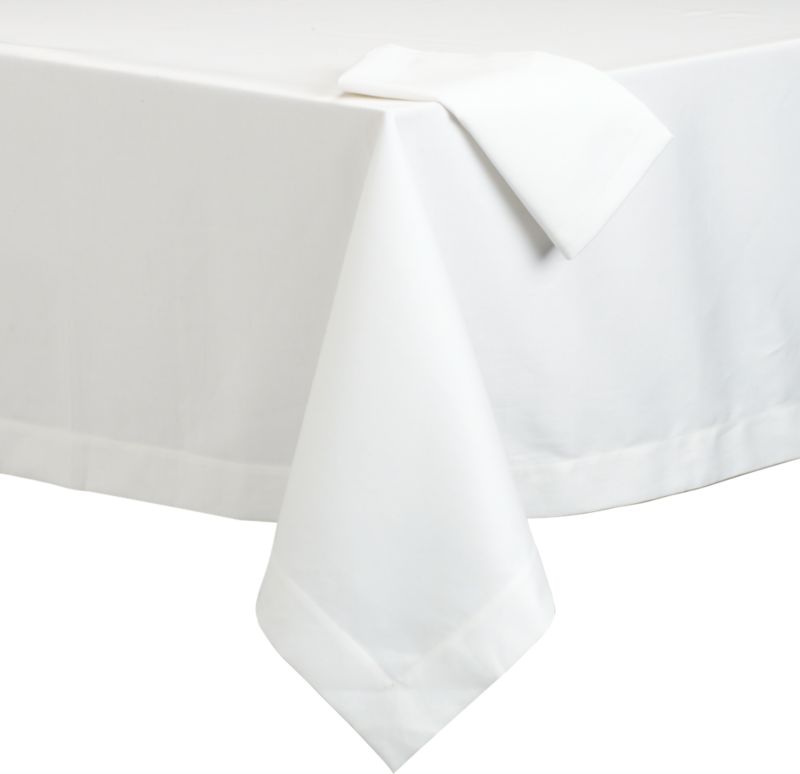 We always begin by suggesting you invest in a beautiful white all-cotton tablecloth and matching napkins to use on their own or as a foundation for layering in color and texture with placemats, runners and napkins.
Casual Tablecloths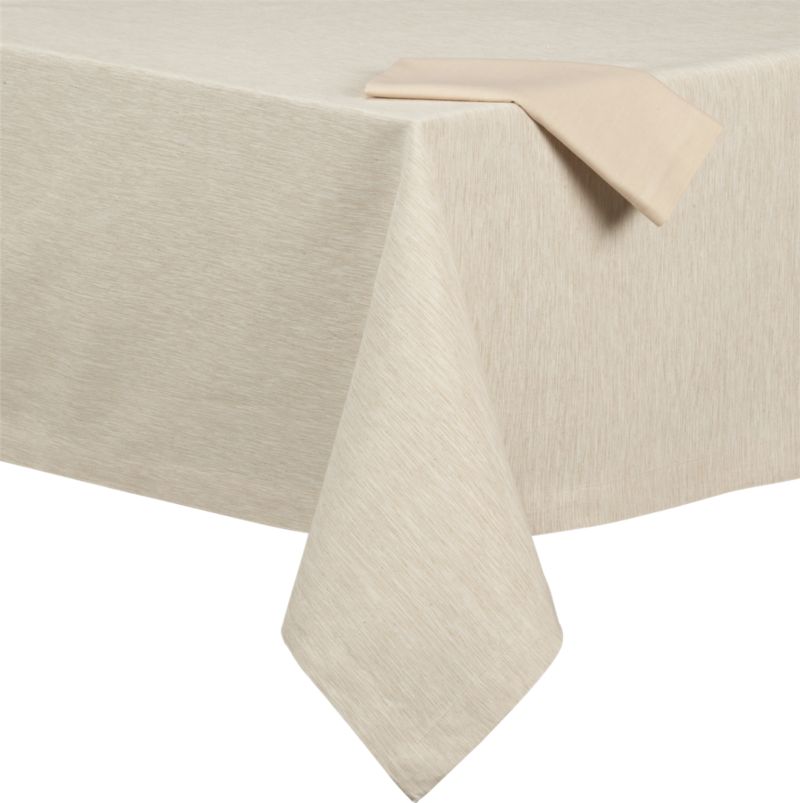 The quickest everyday table setting starts with a casual tablecloth in a solid or seasonal pattern with coordinating napkins. We also suggest layering in woven fiber placemats to add natural texture. All of our casual tablecloths are everyday easy, machine-washable.
Placemats and Napkins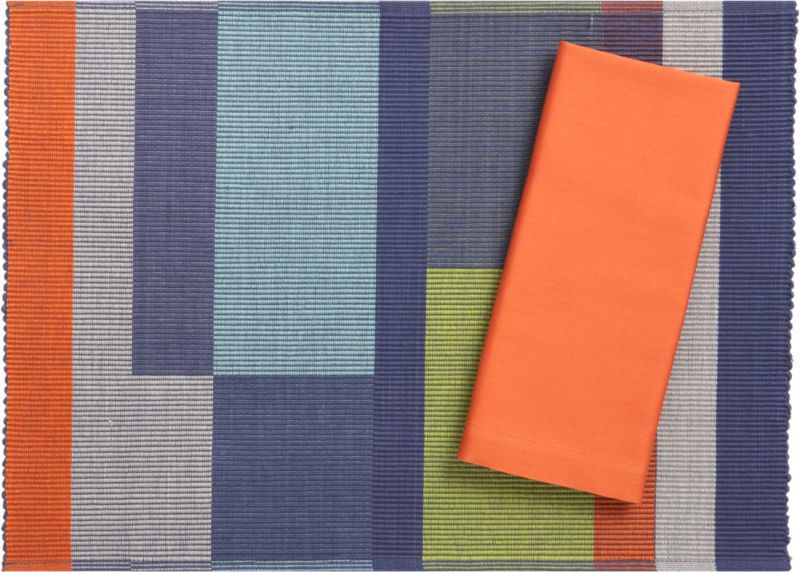 This is where all the fun comes in. You can work in neutral metallics for a formal look. The latest seasonal colors for a fun casual look. Luxurious fabrics or whimsical patterns in holiday themes. Handwoven fibers to add texture and ethnic interest. Even wipe-clean plastics for breakfast and lunch. And you can mix and match placemats and napkins.
Our fabric placemats and napkins are woven in a variety of fibers, including 100% cotton, hand-dyed yarns and easy-care synthetics. Look for higher quality textiles woven with more yarns per inch to last longer. We also take no shortcuts, specifying deep mitered corners on many of our napkins for a more elegant finish.
We recommend having as many placemats and napkins as you have place settings, but you may want to add a few more to use as a foundation on a coordinating serving buffet.
Runners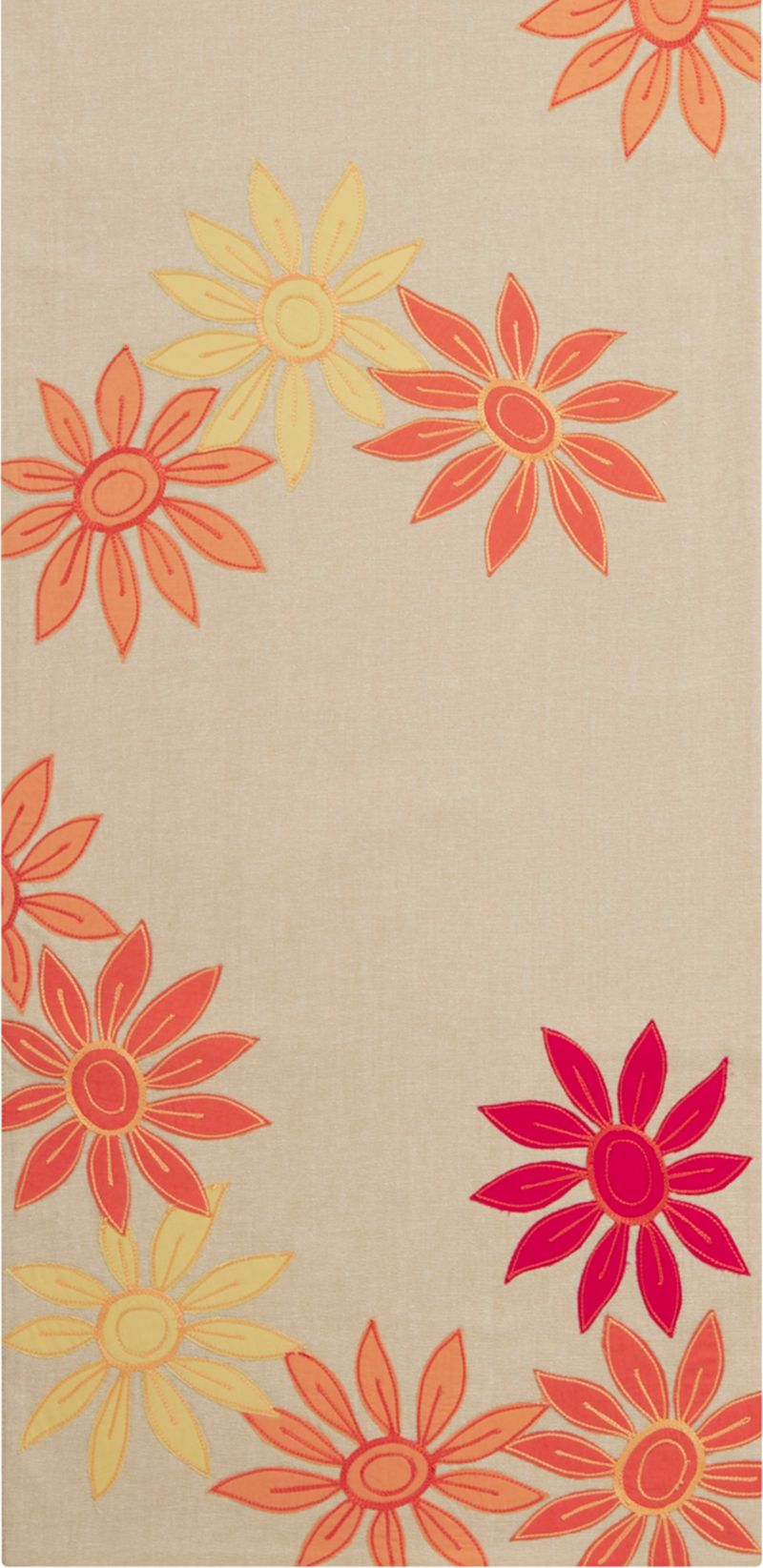 We love the way a long runner adds drama to the table, unifying centerpieces with the rest of the table. Our collection includes decorative embroidered or appliquéd runners, as well as solids and patterns that mix and match. One of our designers' favorite ideas is to place multiple runners across the width of the table, creating a "placemat for two" for opposite guests to share. Picture this: If you have 3 guests per table side, position 3 runners across the table, creating 6 places. Which brings us to this bit of advice—experiment and play with linens, and you never have to set the same table twice.
A few creative ideas to get you started. The possibilities are infinite.
Formal/Holiday
White tablecloth
Matching white linen napkins
(Need we say more?)
Decorative runner
Solid napkins
Table Runner
Matching/Coordinating placemats topped with…
Round fiber placemats
Multiple runners across table ("Placemats for Two")
Matching placemats at ends of the table
Coordinating solid napkins
Casual Entertaining
Solid tablecloth
Fiber placemats
Patterned runner
Patterned napkins
Patterned tablecloth
Solid placemats
Solid napkins
Striped runner
Solid placemats
Striped napkins
Bright color placemats (choose 4 different solids)
Bright color napkins (choose 4 different solids)
Alternate placemats, contrast napkins for 2 colors per place
Browse Items
Table Linens
Classic White Tablecloth
Classic White Napkins (12-18)
Casual Tablecloth
Casual Napkins (12-18)
Table Runners (2-3)
Silk Placemats (12-18)
Casual Placemats (12-18)
Print/Solid Napkins (12-18)
Napkin Rings (12-18)
Cocktail Napkins (12-24)
Fiber Placemats
Download Gift Registry Checklist