800.967.6696
Give a Gift

Manage My Registry

Create a Registry
Jono Pandolfi

United States
For ceramics designer Jono Pandolfi, the clay tells the story. "The inspiration behind so many of my designs is in the ceramic process," he says. "Ceramics often comes down to a negotiation between you and the clay. That concept is underlying in everything that I do." Against the backdrop of the Manhattan skyline, Pandolfi works out of his studio and production facility in the last-standing industrial building in Union City, New Jersey. There, he creates art for the table that evokes a delicate balance between bold, spontaneous design and meticulous craftsmanship.
Pandolfi is well-recognized in the design and culinary communities for his high-profile dinnerware collaborations with notable chefs of prominent restaurants, including Eleven Madison Park in New York and Tosca Café in San Francisco. A faculty member in the Product Design department at Parsons the New School for Design, Pandolfi believes in letting the materials speak for themselves. "I like to keep the design as simple as possible," he says. "Simple lines, simple surfaces. Think of a design as a recipe—use the best materials available, practice it over and over, and eventually you&rdsquo;ll get it all right."
Learn more about artists and designers, from illustrators to industrial designers, who have collaborated with us on our exciting line of exclusive products.
View more artists and designers.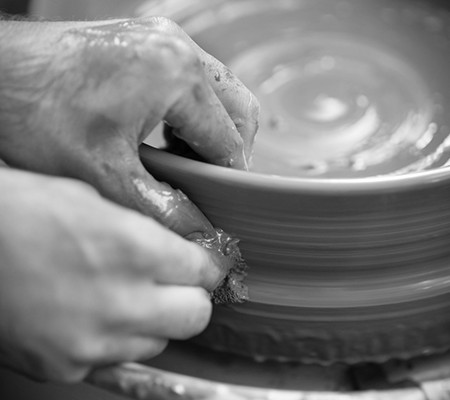 Back to Top