800.967.6696
Give a Gift

Manage My Registry

Create a Registry
Get it to the tree on time: Guaranteed Christmas delivery.
Julia Rothman

United States
New York-based illustrator Julia Rothman drew a focused, linear path to her career as an artist. Raised on a small island in the Bronx called City Island, she always loved drawing as a child. Her interest peaked in high school when Rothman's mother took her to see a retrospective on a popular artist whose work was driven by New York street culture. Rothman was so inspired by what she saw that she drew a mural in the artist's iconic style on her bedroom wall–in permanent marker. When the time came to choose a college, she applied to only one: Rhode Island School of Design. "When I was accepted and decided to attend, it meant I was devoted to making art my career," Rothman says.
Her work—illustrating, making patterns and curating art projects—continues to be her biggest passion. Rothman's process begins by hand-sketching or painting her designs, then digitally manipulating them. And when she's in need of inspiration, she simply takes a walk around her Brooklyn neighborhood. "I am inspired by random things&mdsah;an antique shop window filled with old typewriters, a pair of shoes a man is wearing on the subway, the rows of hubcaps for sale at a body shop," Rothman says. "All of these things have inspired patterns I made."
Learn more about artists and designers, from illustrators to industrial designers, who have collaborated with us on our exciting line of exclusive products.
View more artists and designers.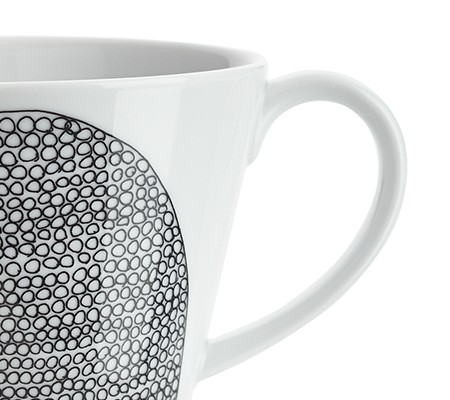 Back to Top