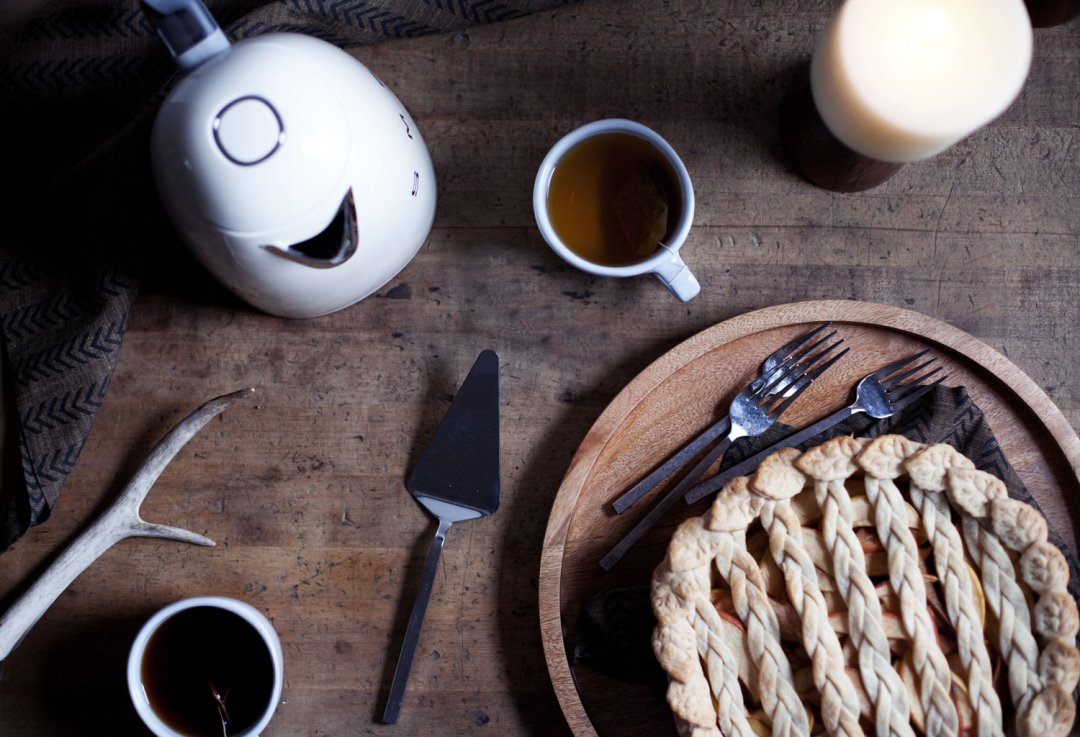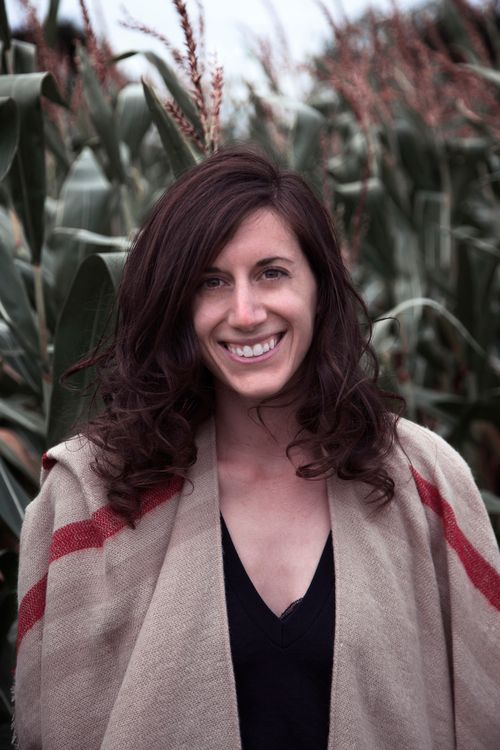 heymodestmarce.com
This holiday bring a pie to the table that will be the star of any gathering. We've partnered with Marcella DiLonardo, founder of Modest Marce, to bake this spiced apple pear pie recipe that's both beautiful and delicious.
It is FINALLY fall!! I cannot explain in words how much I love this time of year. Between pumpkin patches, apple picking, warm cider, spiced lattes and the pretty leaves changing color, it is all so magical! Not to mention that it means Thanksgiving and Christmas are right around the corner. Seriously though, what is there not to love about this time of year?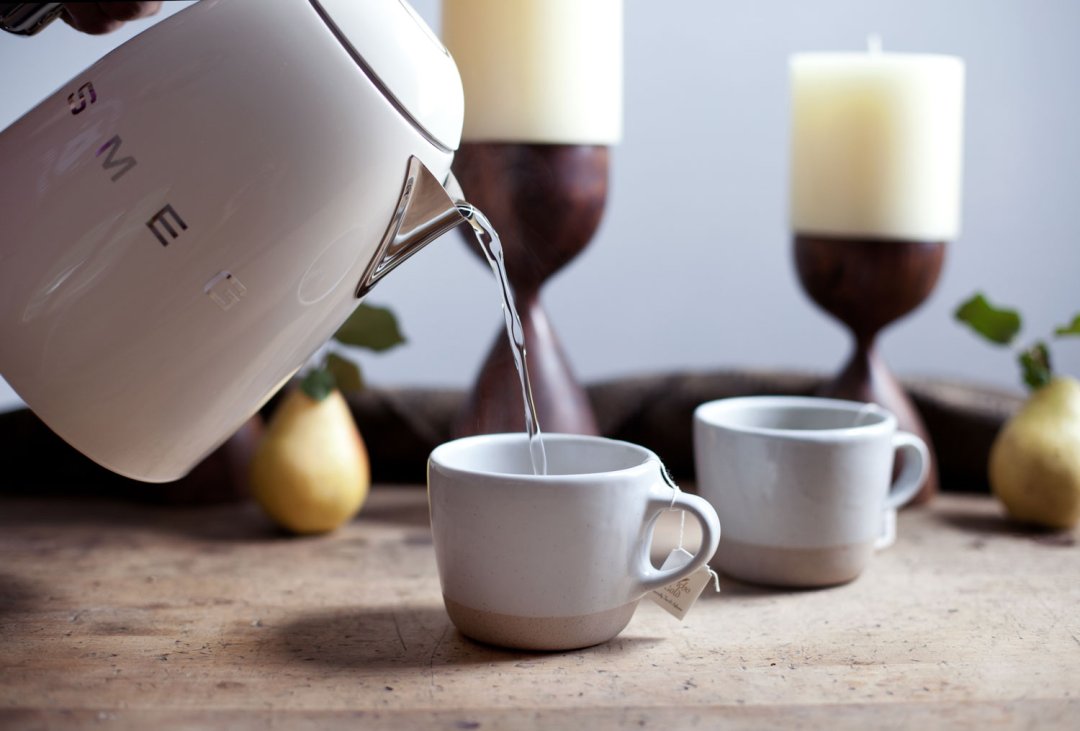 No matter what season it is, pies are one of my favorite desserts to whip up.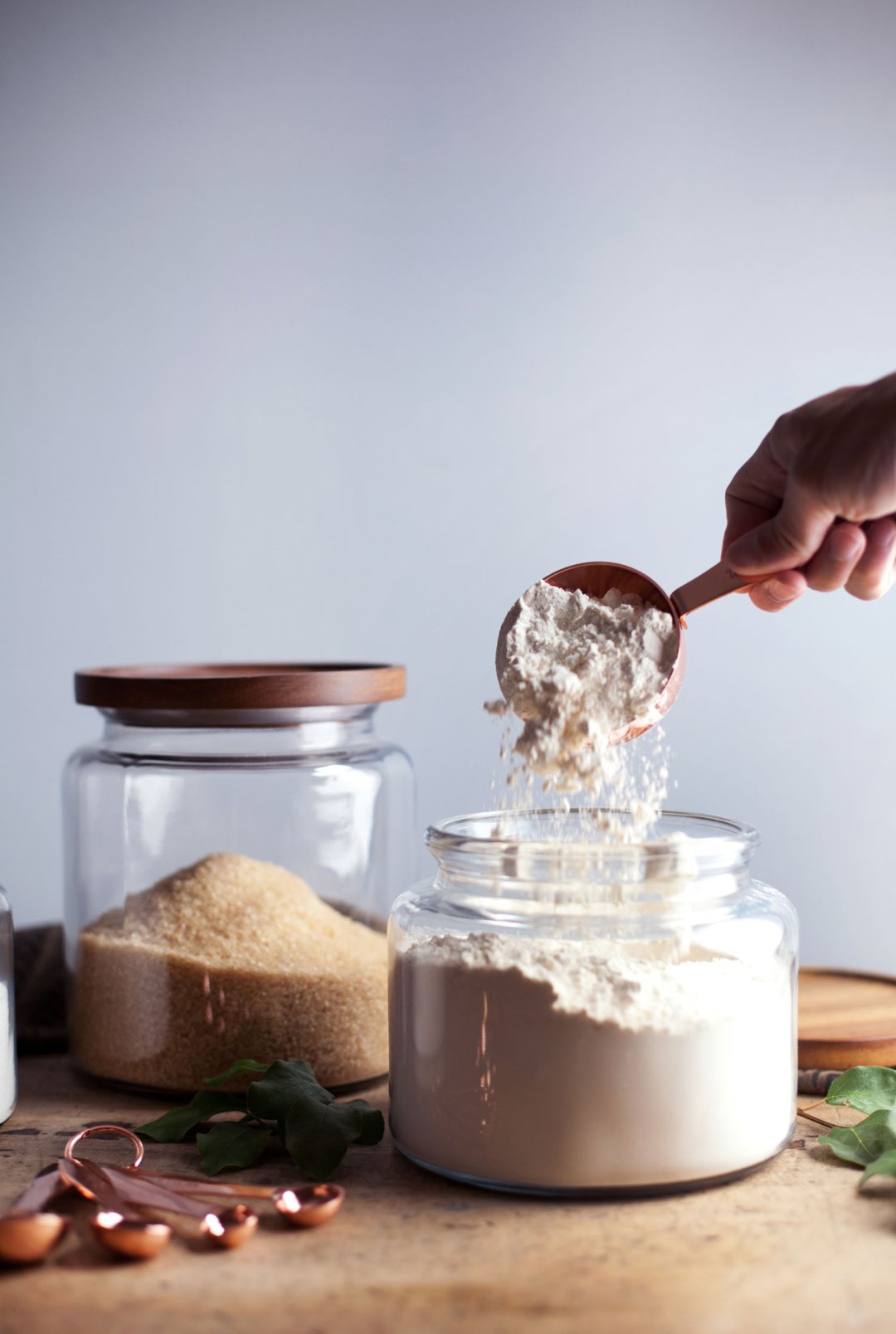 While nothing beats a fall apple pie, this time around I am changing things up and adding pears to the mix.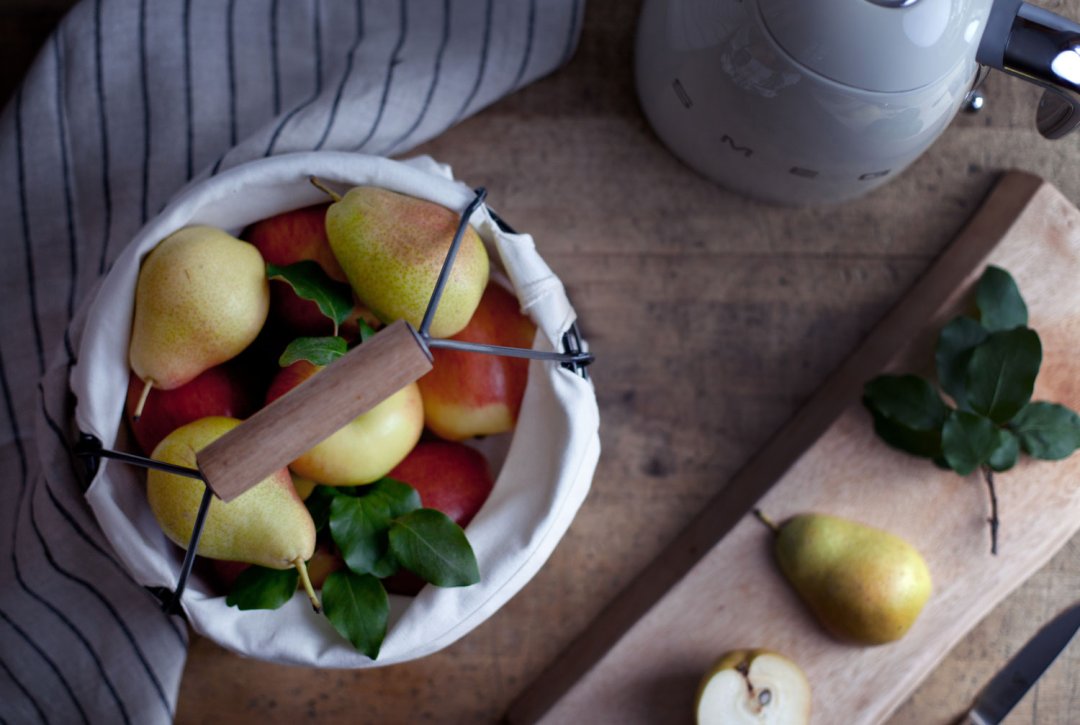 While pears and apples are quite similar in shape and texture, the pears add an additional punch of flavor. This is the perfect pie for any fall gathering, and if you want another little twist on this pie, add a cup of fresh cranberries. It turns the apples and pears a pretty pink hue and adds a bit of tartness.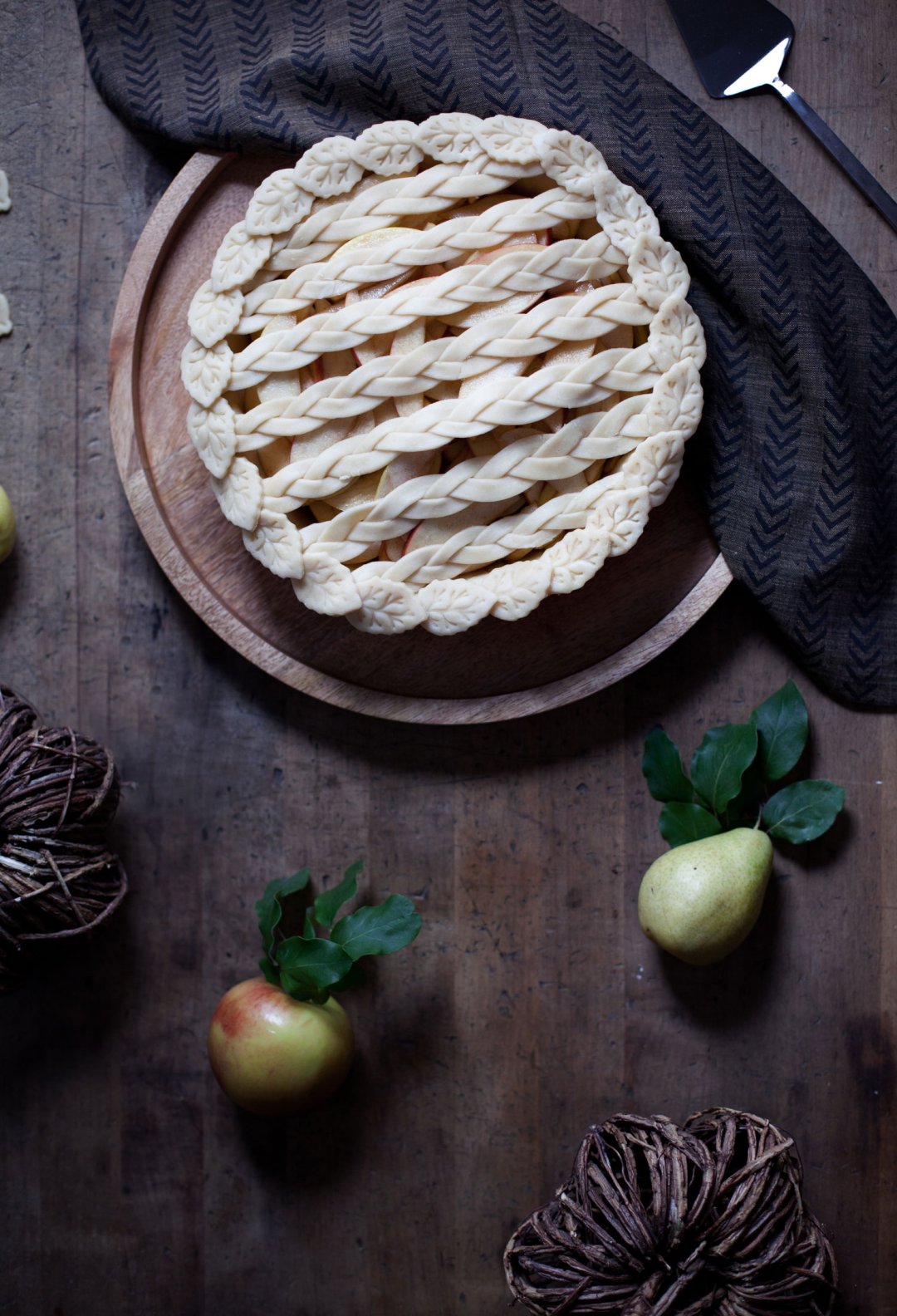 You can get as fancy as you want with the crust design or keep things rustic and simple. I opted for a striped braided top (the most braids I have ever incorporated into one pie).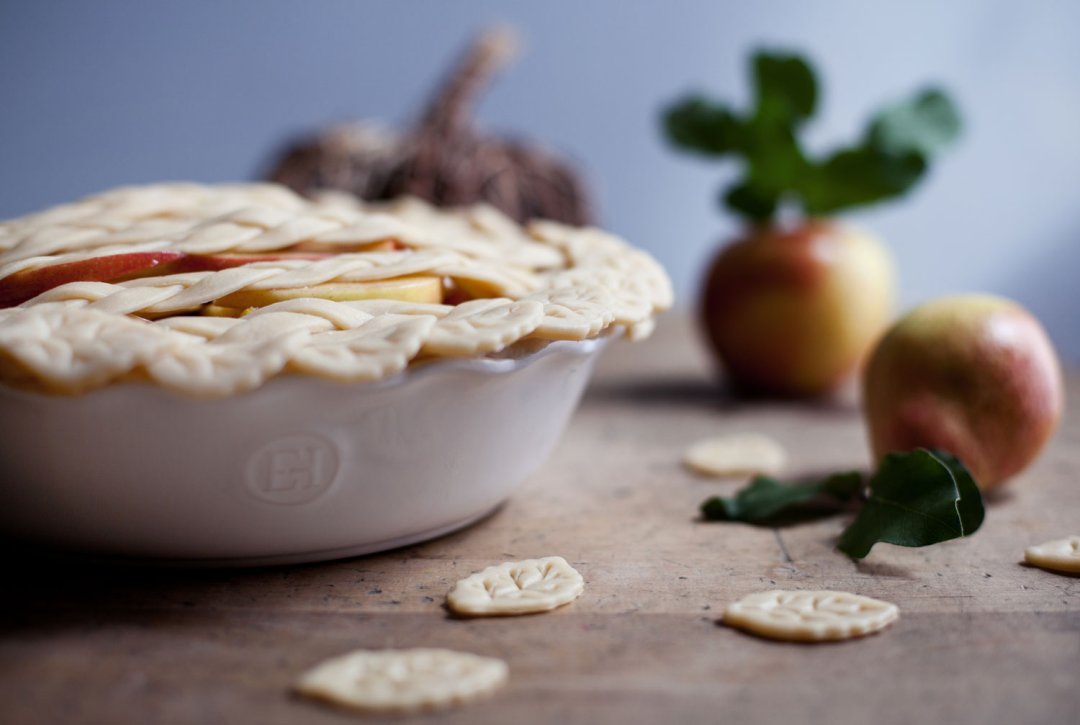 Lastly, I used mini leaf pastry cutters to line the edges. This allows for a nice clean look, especially since sometimes crimping those edges perfectly can get a bit tricky! I highly recommend chilling the decorated pie before baking to ensure it holds its shape.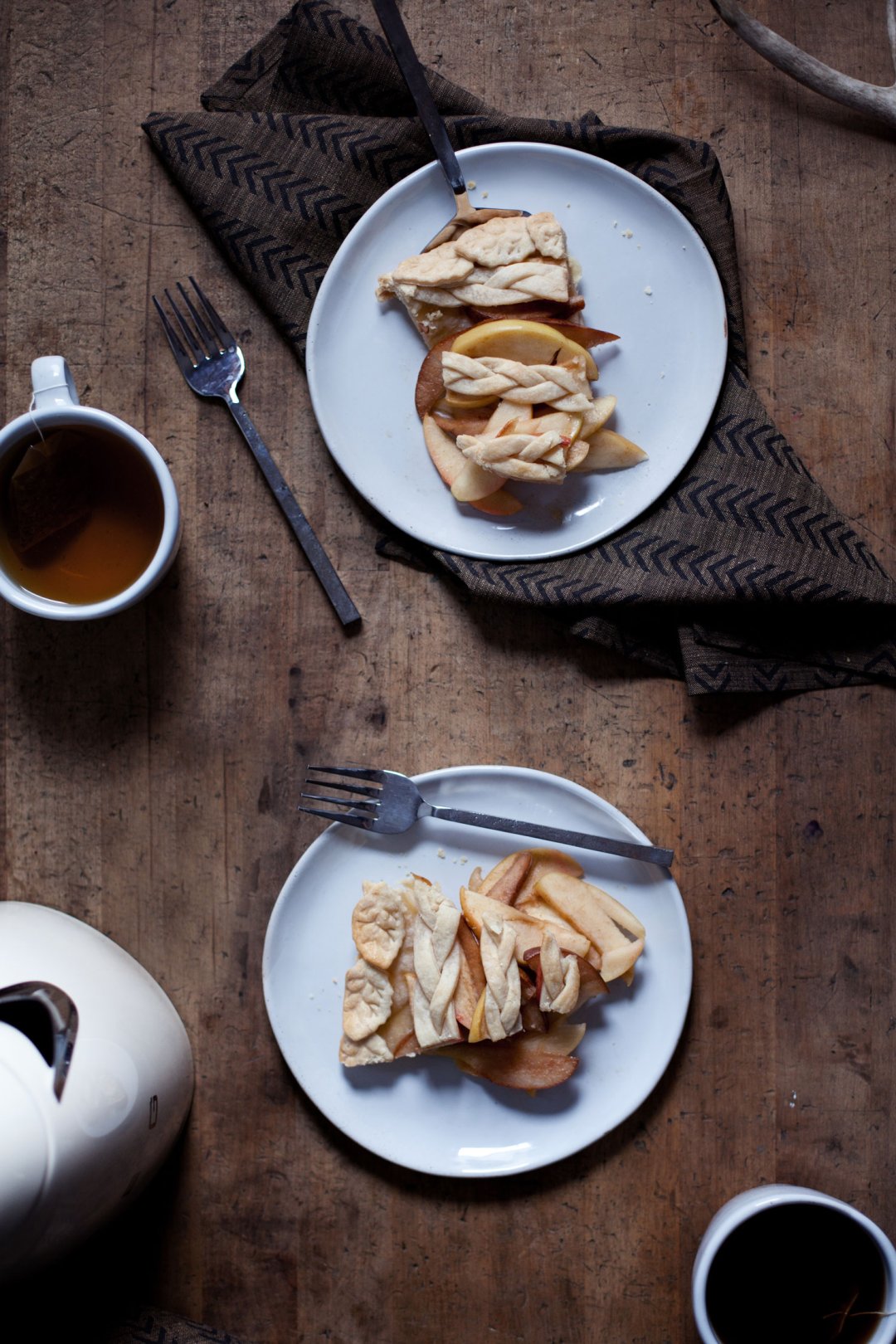 In a large mixing bowl stir together the flour, sugar and salt.

Add the butter, shortening and vanilla extract. Using your hands or a pastry cutter, work in the butter and shortening until pea-sized crumbs are formed.

Add the ice water 1-2 tablespoons at a time until the mixture begins to come together. If the dough seems dry, add a touch more water. If the dough seems wet, add a touch more flour.

Turn out onto a pastry board and shape into a disk. Wrap in cling and refrigerate for two hours.
In a large mixing bowl toss together the apples, pears, sugar, cinnamon, ginger, nutmeg, cloves, vanilla, lemon juice and cornstarch. Set aside while you begin to roll out the dough.
Divide the dough into two equal potions; place half back in the fridge until ready to use for the top portion of the pie.

Roll out the remaining dough to 1/4 inch thick and transfer to pie dish. Shape accordingly.

Add the filling and evenly distribute throughout the baking dish.

Using the remaining dough, roll out to 1/4 inch thick and create desired design. Trim any excess dough and crimp in edges. Chill pie for 30 minutes.

Brush with egg wash and bake at 375 degrees for 45 minutes to 1 hour. If the crust begins to brown too soon, simply cover the top with foil.

Let cool completely before slicing and serving.
Want more pie recipes to try? Test out these mix-and-match chocolate pies!