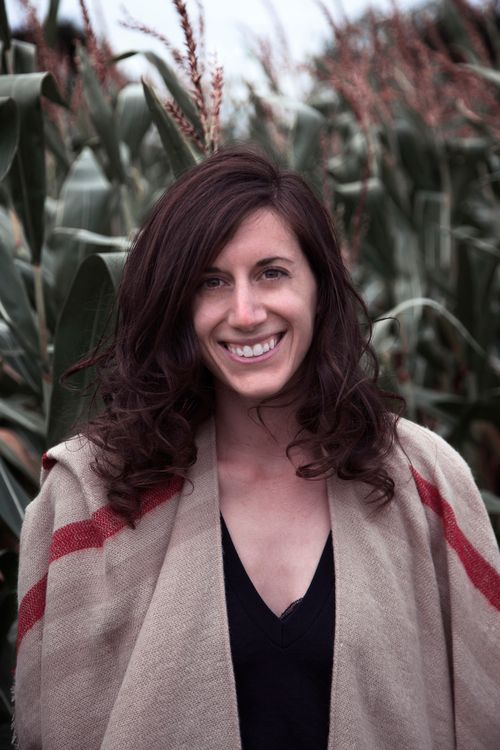 heymodestmarce.com
Ready for the return of your favorite farmers markets? We've partnered with Marcella DiLonardo, founder of Modest Marce, to create a delicious risotto that is perfectly in season.
Risotto was one of my favorite dishes growing up. I knew when I saw my mom pulling out the arborio rice, it was going to be a good day.

With asparagus finally in season, I can't think of a better dish to make then this pancetta and roasted asparagus risotto.
It is such a versatile dish, perfect as an appetizer, main or side.
I served mine with a deconstructed antipasto platter of parmesan cheese, freshly sliced pancetta and roasted asparagus. For bonus points, wrap the pancetta around the asparagus before you roast it!
Pancetta Asparagus Risotto Recipe
Ingredients
For the risotto:
6 cups chicken stock, homemade or store bought
1 tablespoon butter
1 tablespoon olive oil
1 medium onion, finely chopped
1 garlic clove, finely chopped
1½ cup Arborio rice
½ cup dry white wine
3/4 cup pancetta, cubed or roughly chopped
1 cup freshly grated parmesan cheese
Sea salt, to taste
Freshly cracked 5-blend peppercorns, to taste
For the roasted asparagus:
10-12 asparagus spears, blanched
1 tablespoon olive oil
sea salt and freshly cracked 5-blend peppercorns, to taste
Directions
For the risotto:
In a large saucepan, heat chicken stock over low heat. To a separate skillet on medium-low heat, add the butter, olive oil, onion, garlic salt and pepper. Cook until onions and garlic are softened.
Add the rice. Toast rice until the outside begins to turn translucent. Stir in white wine.
Turn heat in the skillet down to low and add the first cup of hot chicken stock and stir. Once the stock is absorbed add another cup. Continue this until the rice is creamy and cooked throughout (between 5 and 6 cups of stock).
Finish off by stirring in the freshly grated parmesan, pancetta and roasted asparagus (recipe follows). Serve with grated parmesan and a drizzle of fresh olive oil. 
For the asparagus:
Preheat oven to 400 degrees.
In a pot of boiling water, blanch asparagus for thirty seconds. Remove from heat & submerge immediately in ice water. This will result in a bright & vibrant asparagus.
Dry asparagus and toss in olive oil, salt and pepper. Roast for 5 to 7 minutes. Chop spears into 1 inch pieces and set aside.
Want another recipe perfect for your farmers market haul? Check out these recipes from Mama Pak's Kitchen.