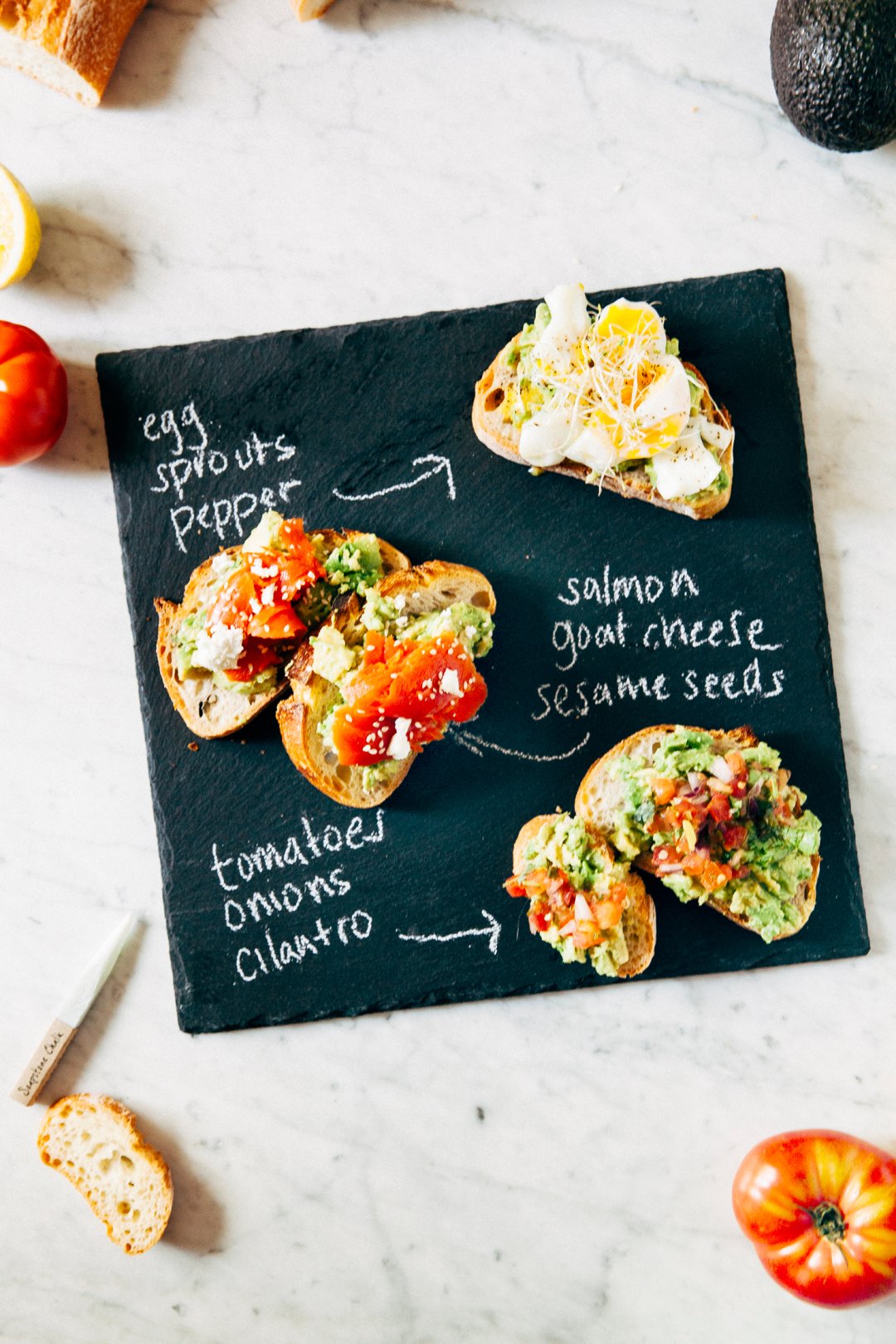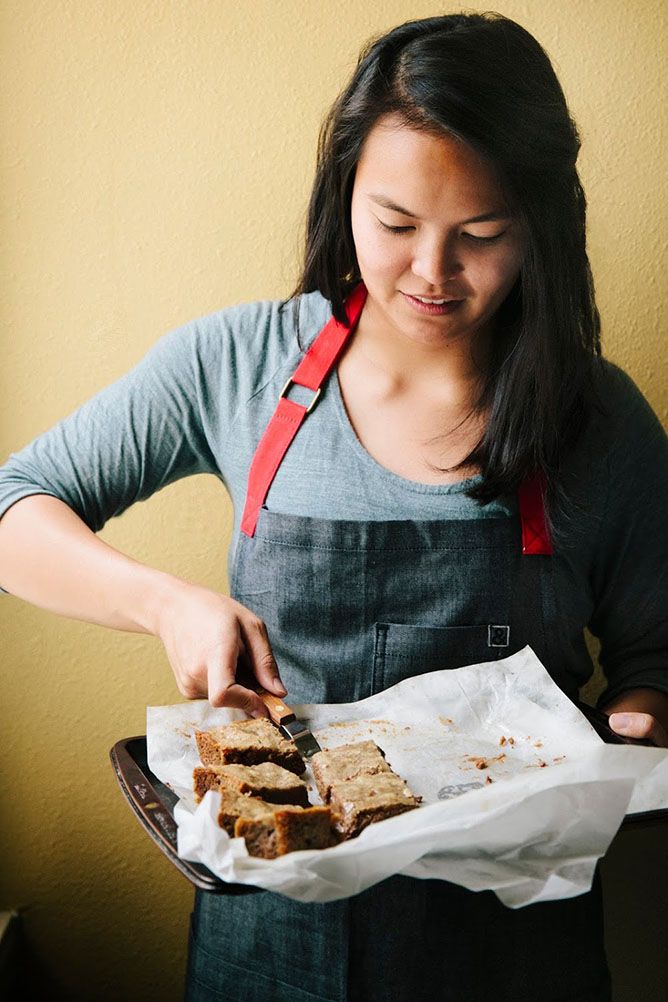 hummingbirdhigh.com
This summer, we're taking a foodie road trip to visit some of our favorite bloggers, so they can share a little about what makes the food in their corner of the United States special.
Next stop? Michelle Lopez, founder of Hummingbird High, in sunny California.
When Crate and Barrel first asked me to develop a recipe highlighting California cuisine, I initially panicked. California is a large state, and culturally, there's a world of a difference between big cities like San Diego, Los Angeles and San Francisco. And that's not even accounting for any of the smaller cities or agriculturally-centric communities like Ojai and Napa Valley! There's large Asian and Latino communities, both of which influence the cuisine heavily. How would I be able to represent them all?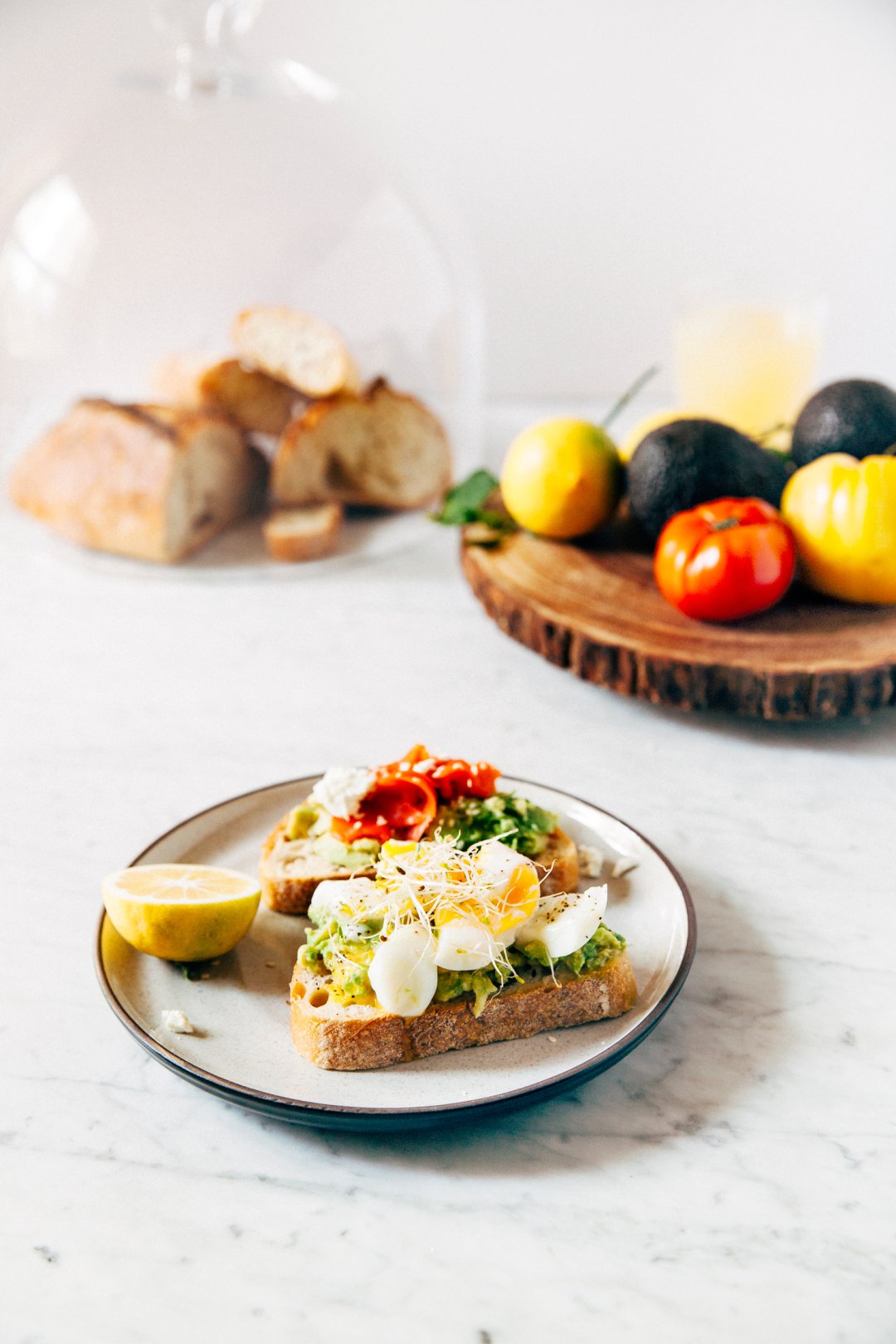 But I guess if there's one thing that all those places and people have in common (besides, you know, being in California), it's their access to fresh fruits and vegetables. I'm lucky enough to live in a state where avocados, strawberries, and most citrus fruits are seasonal year-round, and that's definitely something to brag about.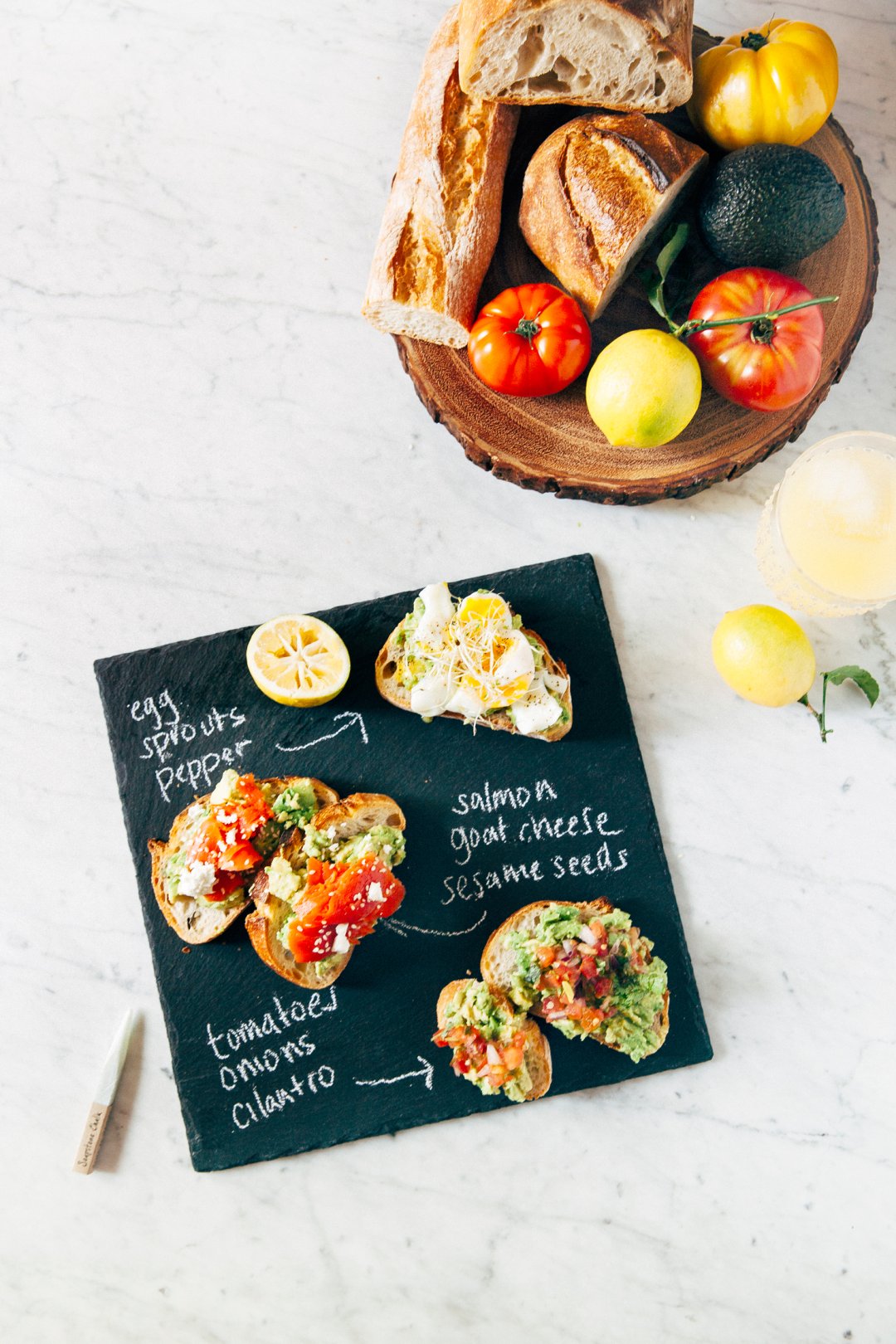 In the end, I decided to showcase California's abundant harvest by creating three types of avocado toast topped with fresh ingredients.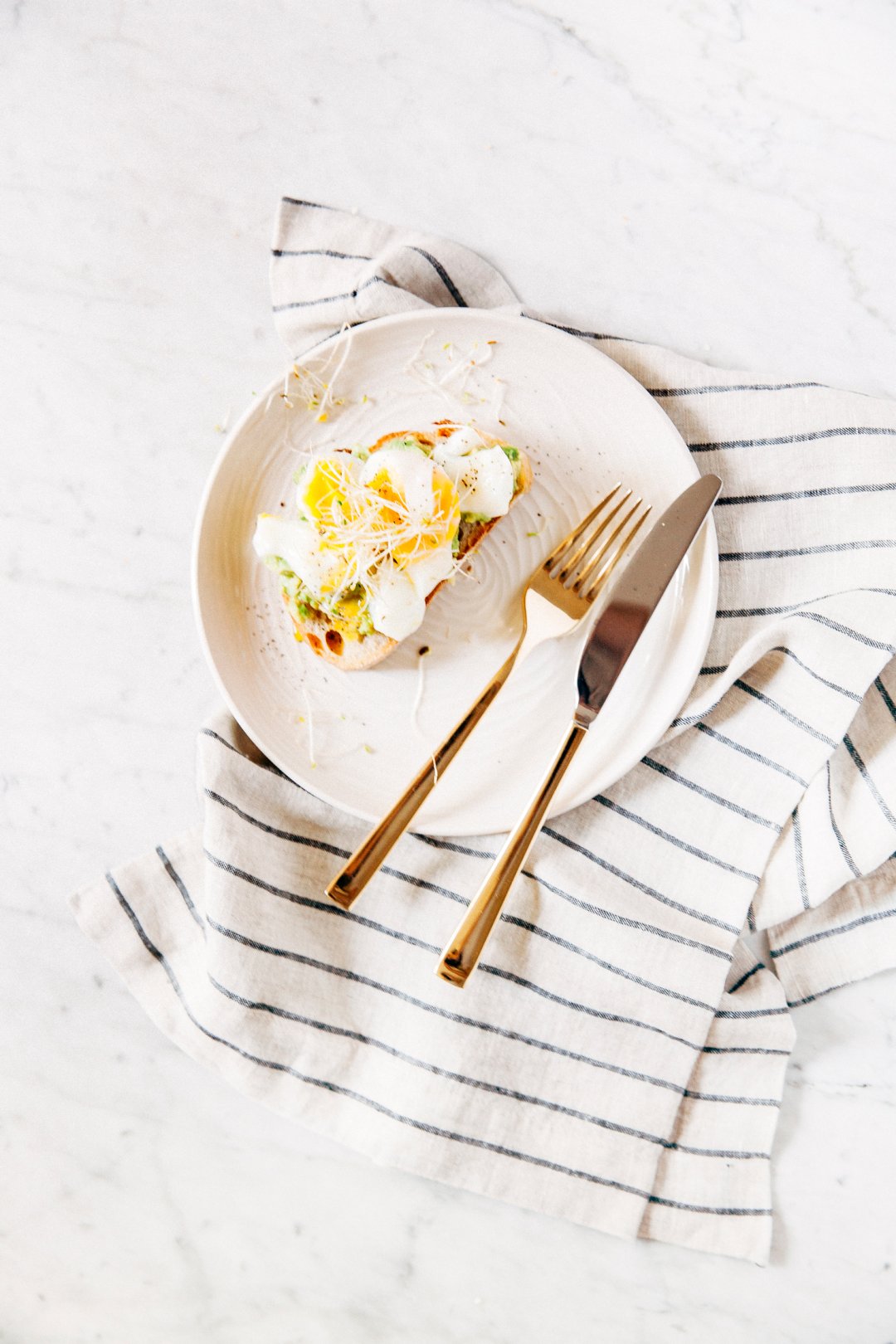 The first toast, perfect for breakfast, consists of mashed avocados and a soft boiled egg, topped with freshly ground alfalfa sprouts (a nod to California's slightly crunchy and health-obsessed reputation).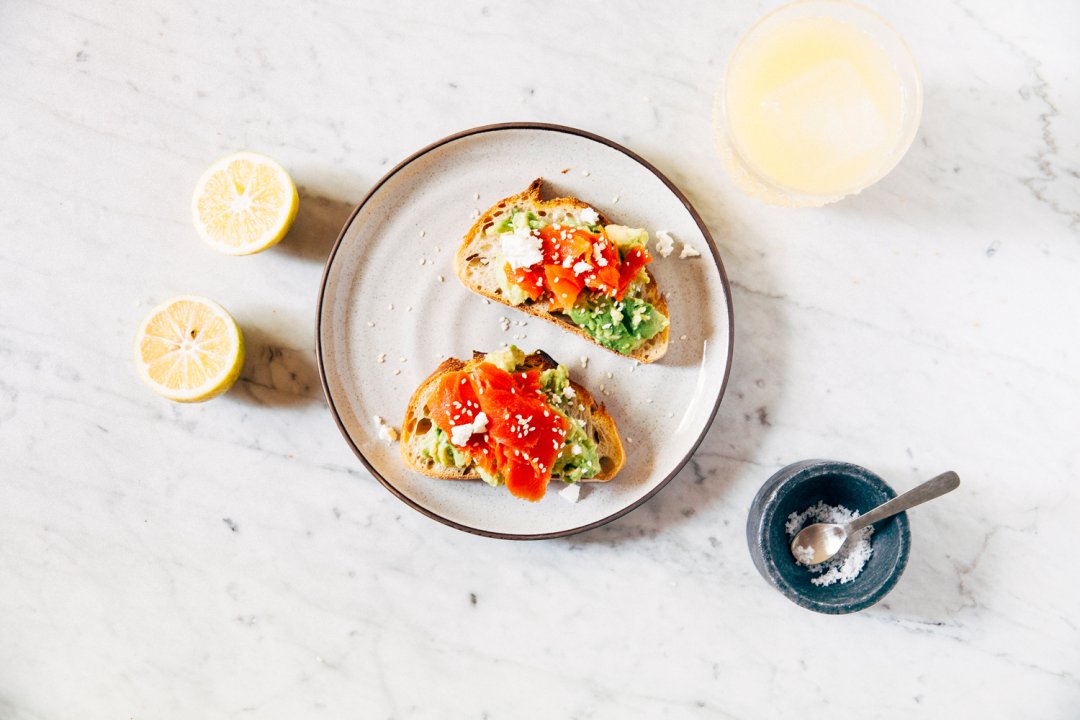 The second toast is more influenced by the large Asian community in the state and is a nod to one of my personal favorite sushi rolls: salmon, avocado, goat cheese (substituting for cream cheese), and sesame seeds.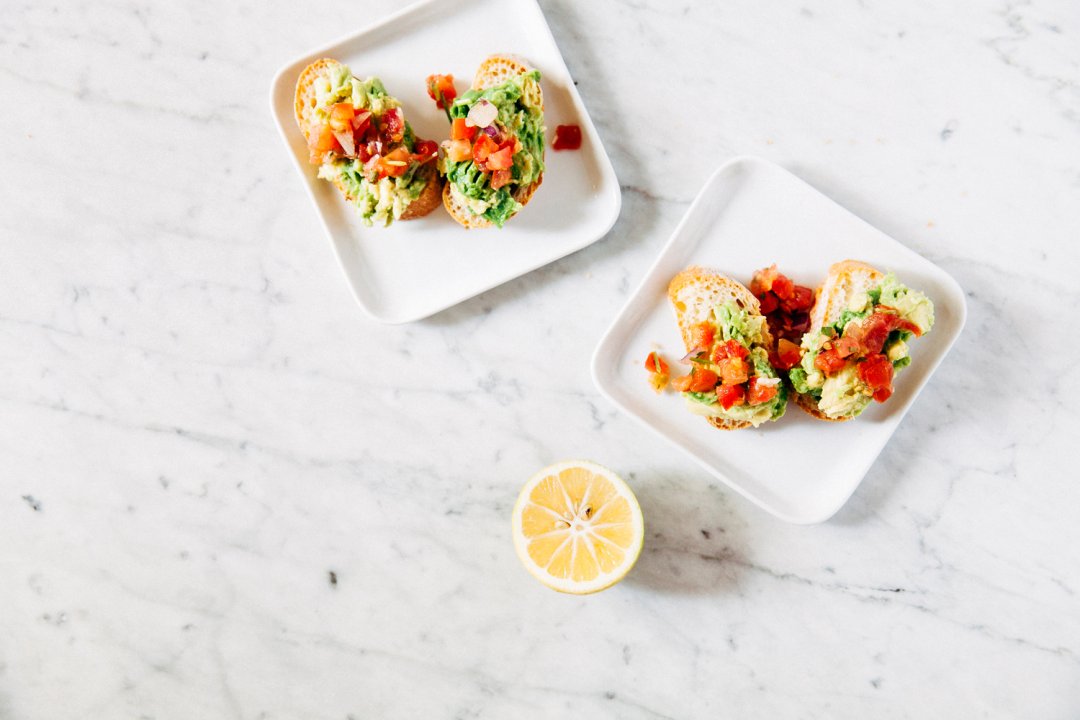 Finally, the third toast pays homage to the state's sizable Latino population, combining avocado with a fresh pico de gallo salsa made from tomatoes, onions, peppers and cilantro. All three sit on a hearty slice of sourdough bread, because hey! I live in San Francisco after all.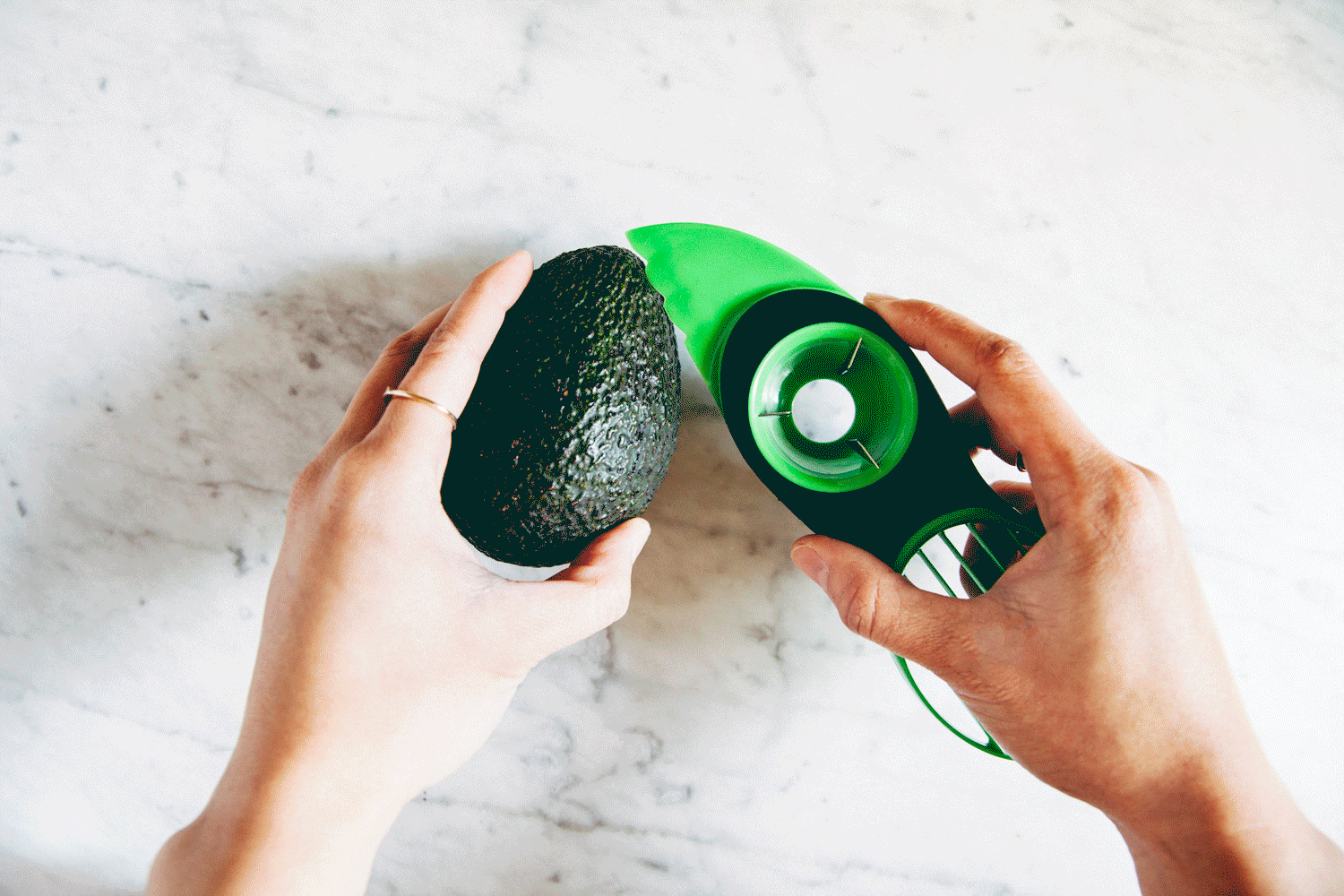 As for the recipe, I've included a base recipe that creates an "avocado base" that you can then customize with the toppings. The recipe can be scaled up easily for larger crowds, and it's important to use lemon to prevent the avocado from oxidizing and taking on a nasty brown color. I seasoned the avocado toast with ¼ teaspoon kosher salt, but you can always customize it with more or less depending on your palette.
Avocado Toast Recipes Three Ways
Ingredients
For the Avocado Toast Base:
(serves 2)
1 medium, ripe avocado
½ medium lemon
¼ teaspoon kosher salt
2 slices sourdough bread, sliced 1-inch thick and lightly toasted
Egg, Sprouts, and Fresh Cracked Black Pepper Variation:
(serves 2)
2 large eggs
½ cup alfalfa sprouts, loosely packed
black pepper, to taste
Salmon, Goat Cheese, and Sesame Seed Variation:
(serves 2)
2 teaspoons sesame seeds
1 ounce smoked salmon
2 tablespoons goat cheese
2 pinches of chili pepper powder
Pico de Gallo Salsa Variation:
(serves 2)
1 medium tomato, diced
½ medium onion, diced
1 small jalapeno, stemmed, seeded, and finely chopped
2 tablespoons freshly squeezed lime juice
2 tablespoons chopped cilantro
Recipe
For the Avocado Toast Base:
Slice 1 medium, ripe avocado in half lengthwise and remove the pit. Use an avocado tool or fork to scrape out the insides of the avocado into a medium bowl; the avocado will mash and clump. Squeeze and strain the juice from 1 medium lemon over the avocado and sprinkle ¼ teaspoon kosher salt over the mixture. Use the fork to mix in the lemon juice and salt into the avocado, breaking up any large clumps of avocado in the process.
Once you're satisfied with the mashed avocado, use a spoon to evenly divide the avocado onto the 2 slices of sourdough toast. Continue dressing the avocado toast with the variation of your choice.
For Egg, Sprouts, and Fresh Cracked Black Pepper Variation:
Bring a medium pot full of water to a boil; once the water is boiling, gently spoon 2 large eggs into the water. Boil for 6 minutes, before using a slotted spoon to fish out the eggs and running each egg under a tap of cold water for about 30 seconds. Break and peel open each egg, transferring one to the top of each avocado toast slice.
Use a knife to gently cut each egg in the middle — the center of the yolk should still be soft and runny, and will spill over the avocado toast base. Divide the alfalfa sprouts evenly between the two toasts, and sprinkle black pepper over each toast. Serve with a knife and fork and enjoy immediately!
For the Salmon, Goat Cheese, and Sesame Seed Variation:
In a small pan over medium heat, toast 2 teaspoons sesame seeds by spreading them out across the pan and using a spatula to toss them every few seconds. The seeds will start to brown and emit a nutty aroma pretty quickly, so keep an eye on them! Once they've toasted to your liking, remove the pan from heat and immediately transfer the seeds to a small bowl to prevent them from burning.
Divide the salmon evenly between the two toasts. Crumble goat cheese over the salmon. Sprinkle the toasted sesame seeds over the toast, and top each toast with a pinch of chili pepper powder.
Pico de Gallo Salsa Variation:
In a medium bowl, toss together the diced tomato, diced onion, chopped jalapeno, 2 tablespoons freshly squeezed lime juice, and 2 tablespoons chopped cilantro until well combined. Spoon the mixture over the avocado toast slices; any extra can be refrigerated in a tupperware for up to 1 week.
Miss a stop on our road trip? Catch up.