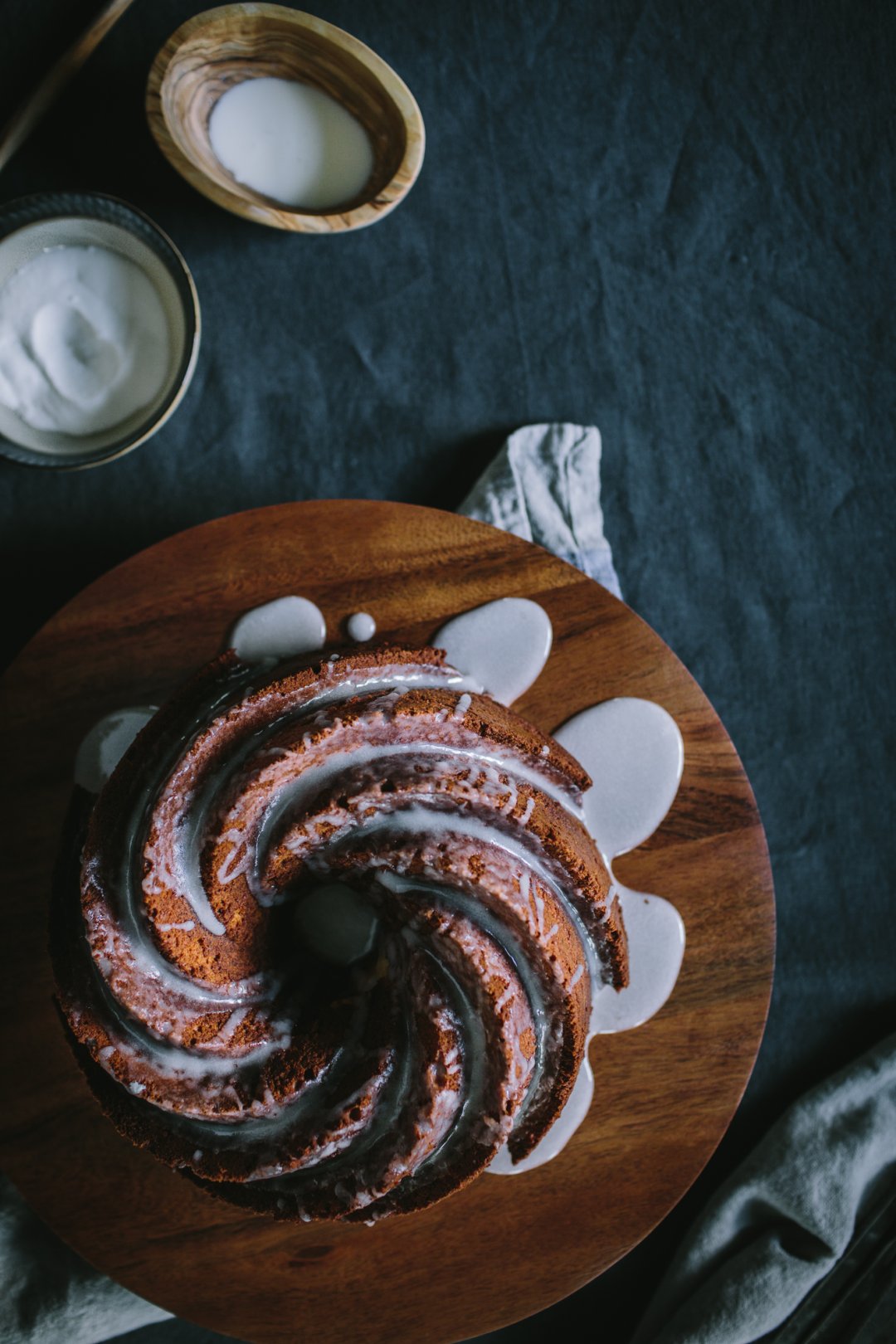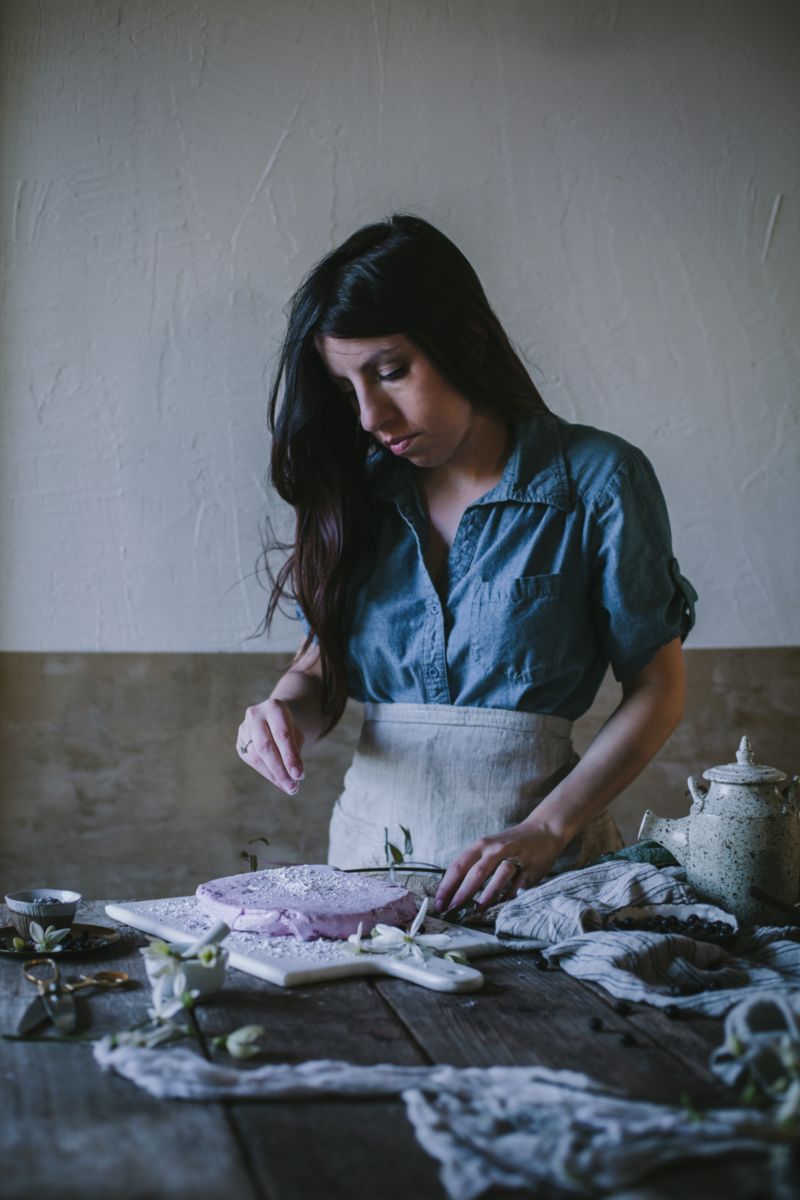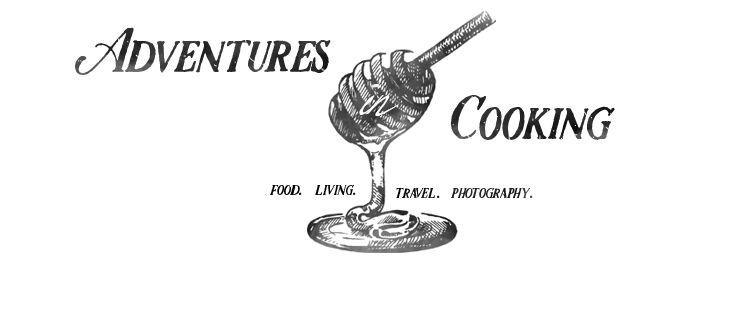 adventures-in-cooking.com
One of the best ways to keep your recipes fresh? Cook using seasonal ingredients. We've partnered with Eva Kosmas Flores, founder of Adventures in Cooking, for a cake that makes perfect use of in-season apricots.
Apricot season is in full swing, and there's no better way to enjoy this sweet-tart fruit than by blending it and putting it in a cake. The pureed apricots give this dessert a wonderful moistness, and their bright fruity flavor contrasts with the buttery crumb of this flavorful bundt cake.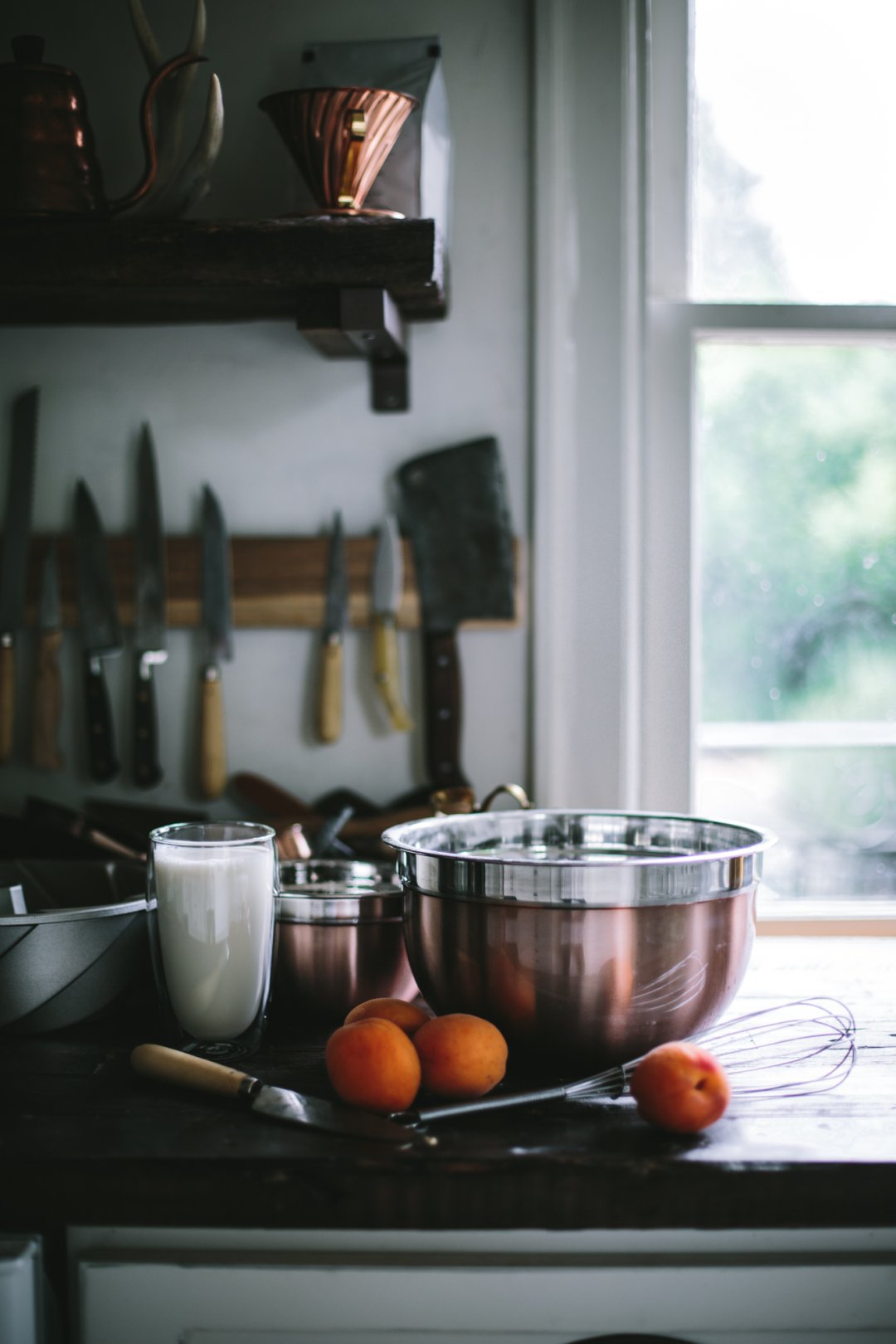 If you're nervous about being able to get the cake out of the bundt pan without it coming apart, there's a little trick you can try. First, lay out a clean kitchen towel in a casserole dish. Heat water in a kettle until it's boiling, then pour it over the kitchen towel until it is just covered.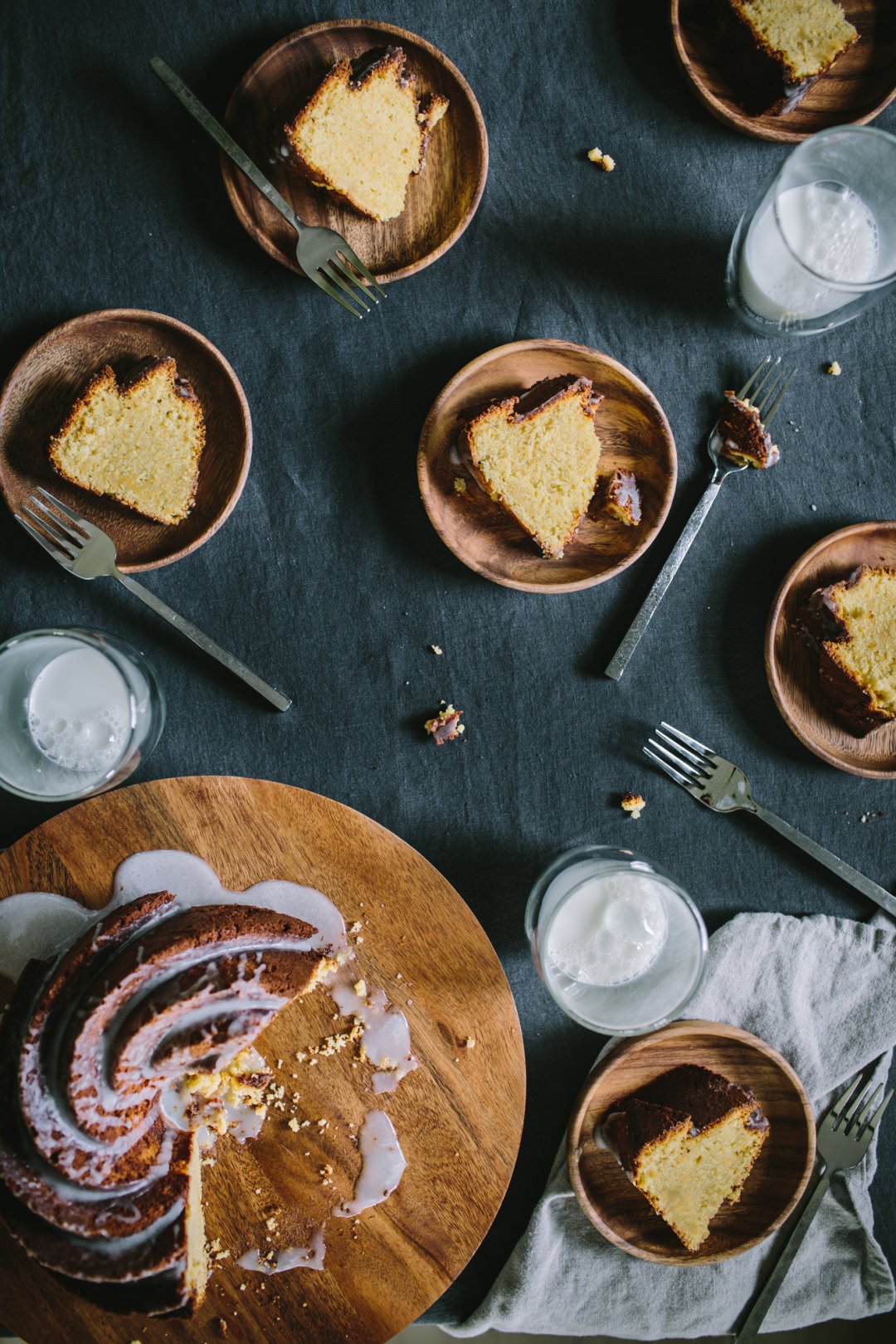 Allow it to cool until cool enough to handle but still hot, then wring a bit of the water out of the towel so that it is damp but not dripping. Drape the damp hot towel over the top of the bundt pan right after you remove it from the oven. Leave it in place for 15 minutes, the cake will steam in the pan during this time and it will loosen the cake's grip on the pan. When you're ready to invert it, take the towel off and flip the bundt pan upside down over the serving platter. It should come loose with ease and without breaking the cake. Hurray!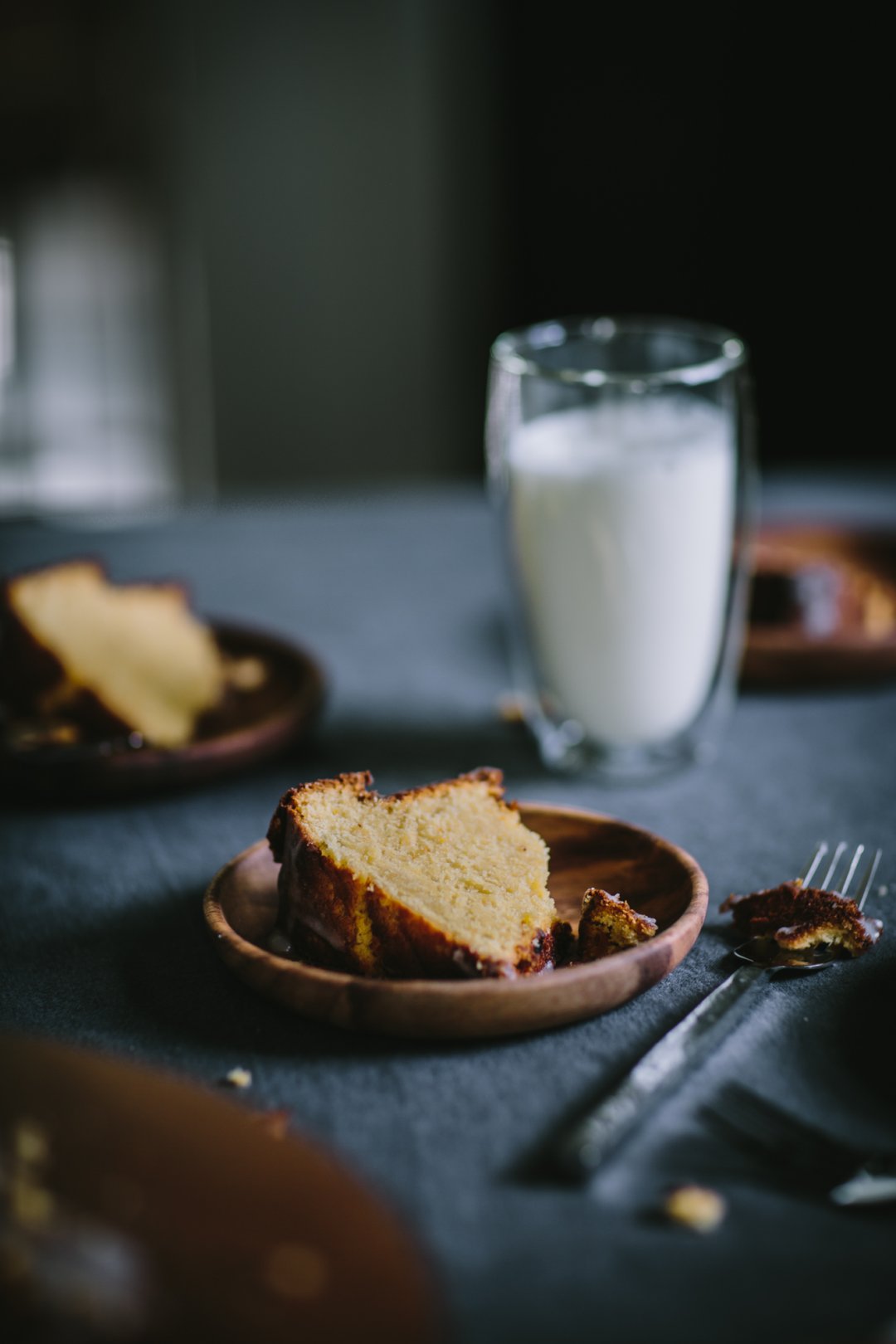 Apricot Bundt Cake Recipe
3/4 pound apricots, pitted and cut into eights
1/2 cup milk
3 cups flour
2 teaspoons baking powder
3/4 teaspoon salt
2 1/2 cups granulated sugar
1/2 cup unsalted butter, softened
1/2 cup olive oil
4 eggs
1 teaspoon vanilla extract
Glaze
3/4 cup powdered sugar
2 tablespoons whole milk
Preheat the oven to 350 degrees Fahrenheit. Add the apricots and milk to a blender and secure the lid. Blend at high speed until completely smooth, and set aside.
In a medium bowl, stir together the flour, baking powder and salt until combined. Set aside.
In the bowl of an electric mixer fitted with a paddle attachment, beat together the sugar, butter and olive oil at medium speed until smooth. Add the eggs, one at a time, beating until smooth between each addition. Add the vanilla extract and mix until incorporated.
Alternate between adding the apricot mixture and the flour mixture in quarters, until they're fully incorporated and a smooth batter forms. Pour into a greased 10-cup bundt pan and bake until golden on top and a toothpick inserted into the cake comes out clean, about 1 hour.
For the glaze, whisk together the milk and powdered sugar until smooth. Drizzle the glaze over the cake and serve immediately.
Love to bake? These Pumpkin Cinnamon Rolls belong on your plate this fall.