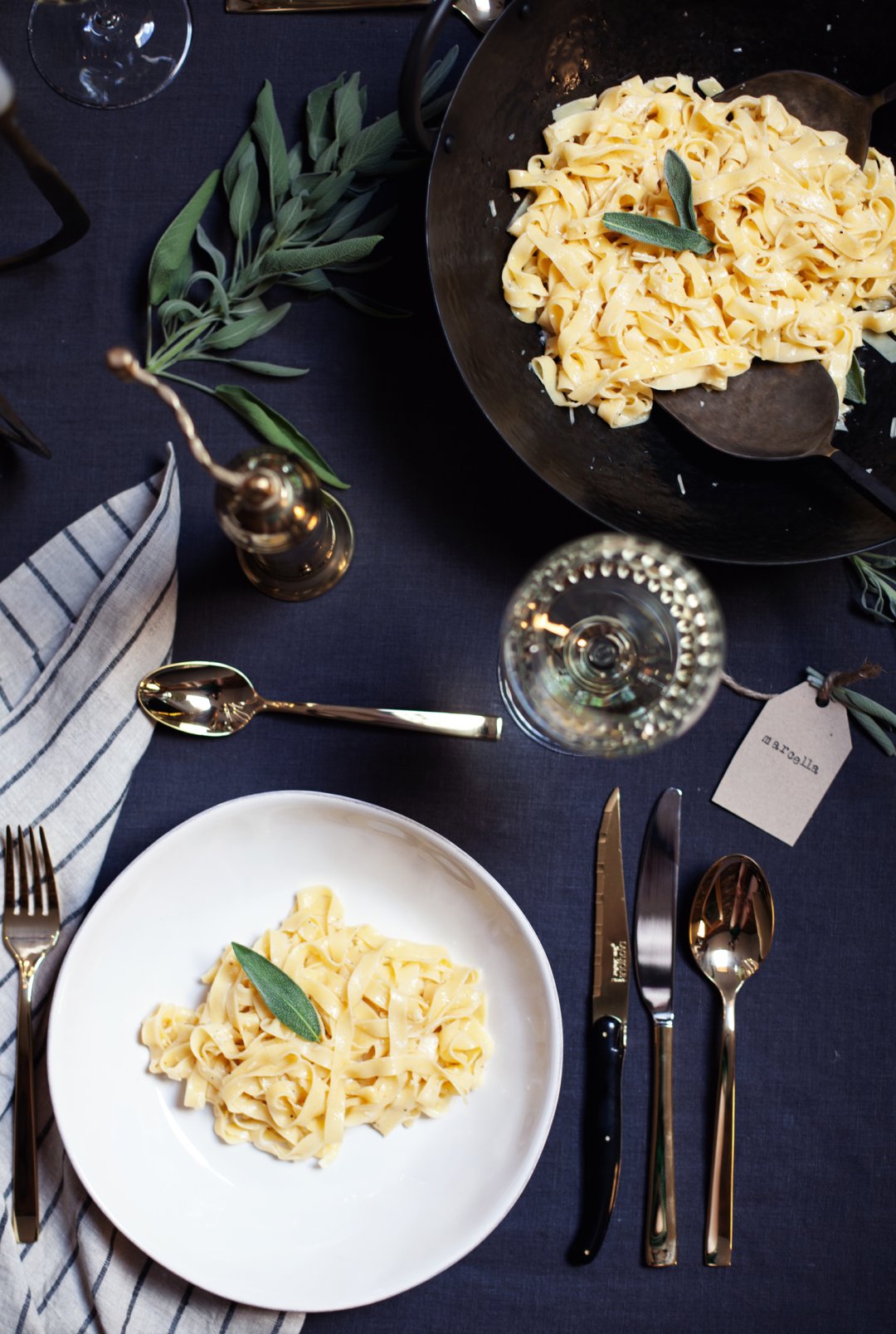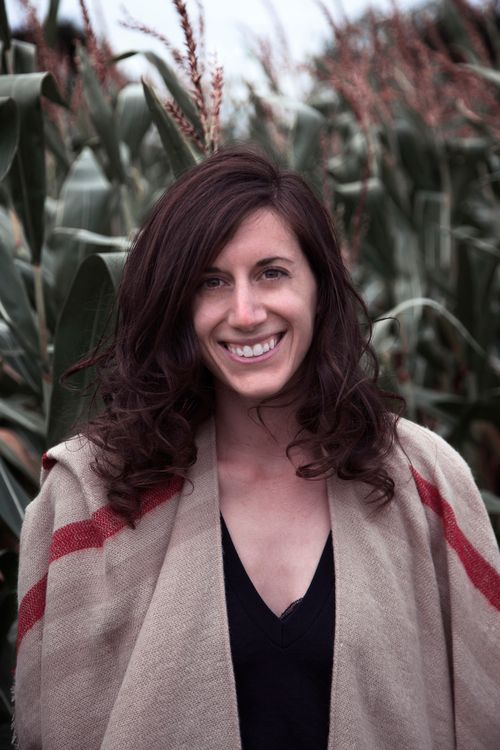 heymodestmarce.com
Fall is the season of squash, so we felt this comforting dish was one that was certainly worth making. We've partnered with Marcella DiLonardo, founder of Modest Marce, to make homemade butternut squash fettuccine.
My mom, being a proud Italian, is the pasta-making queen. When I told her I wanted to create a fall inspired dish with butternut squash fettuccine from scratch, she was ALL over it!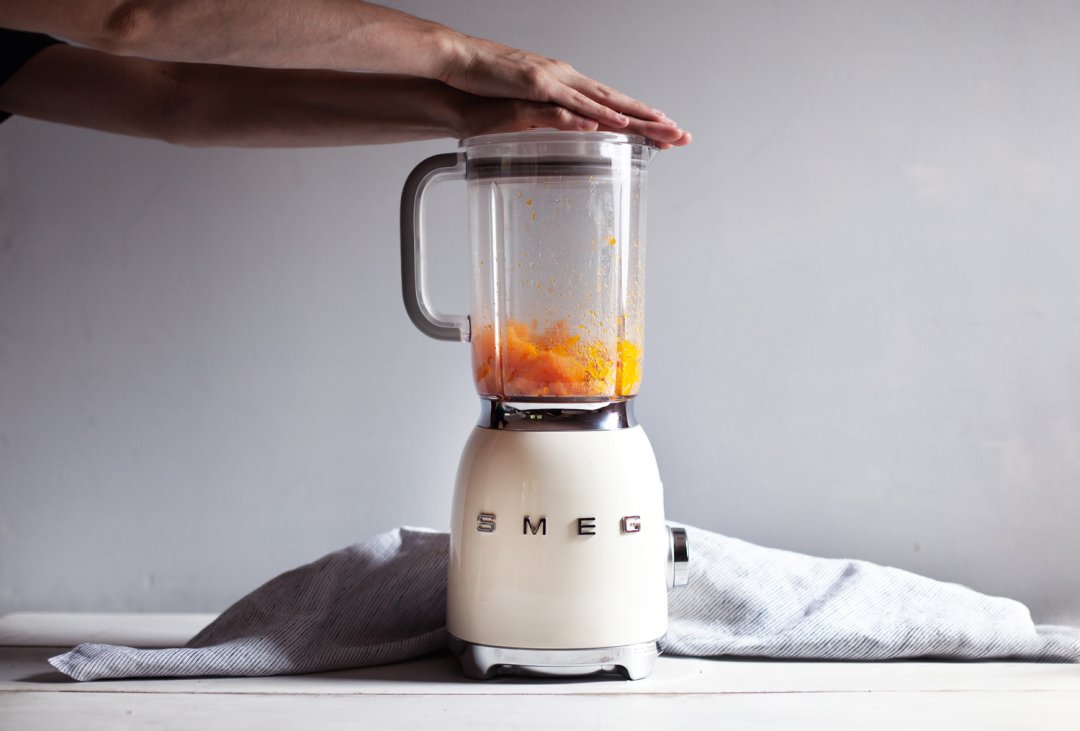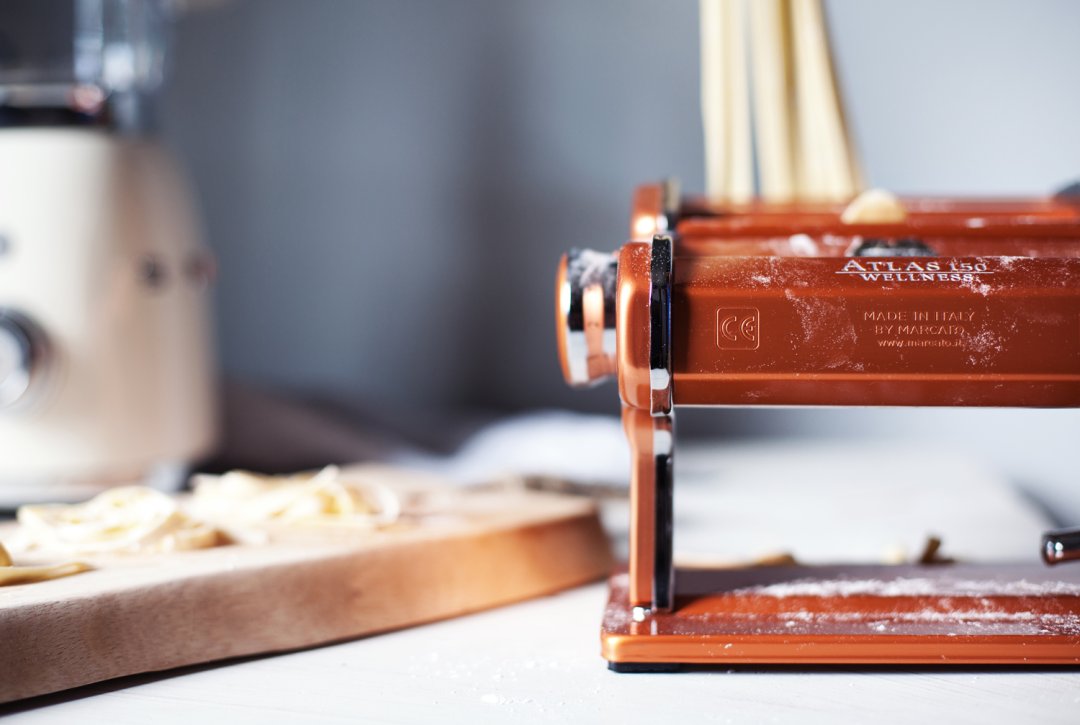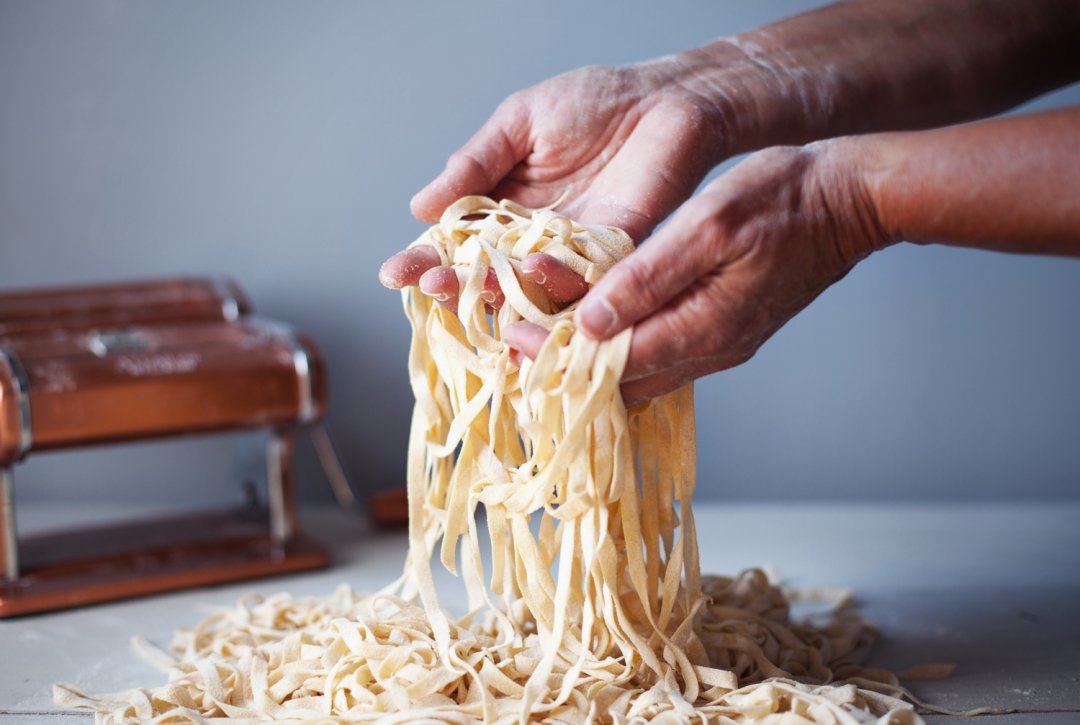 Don't be afraid to make your own pasta! It is so rewarding and you will never want the boxed kind again.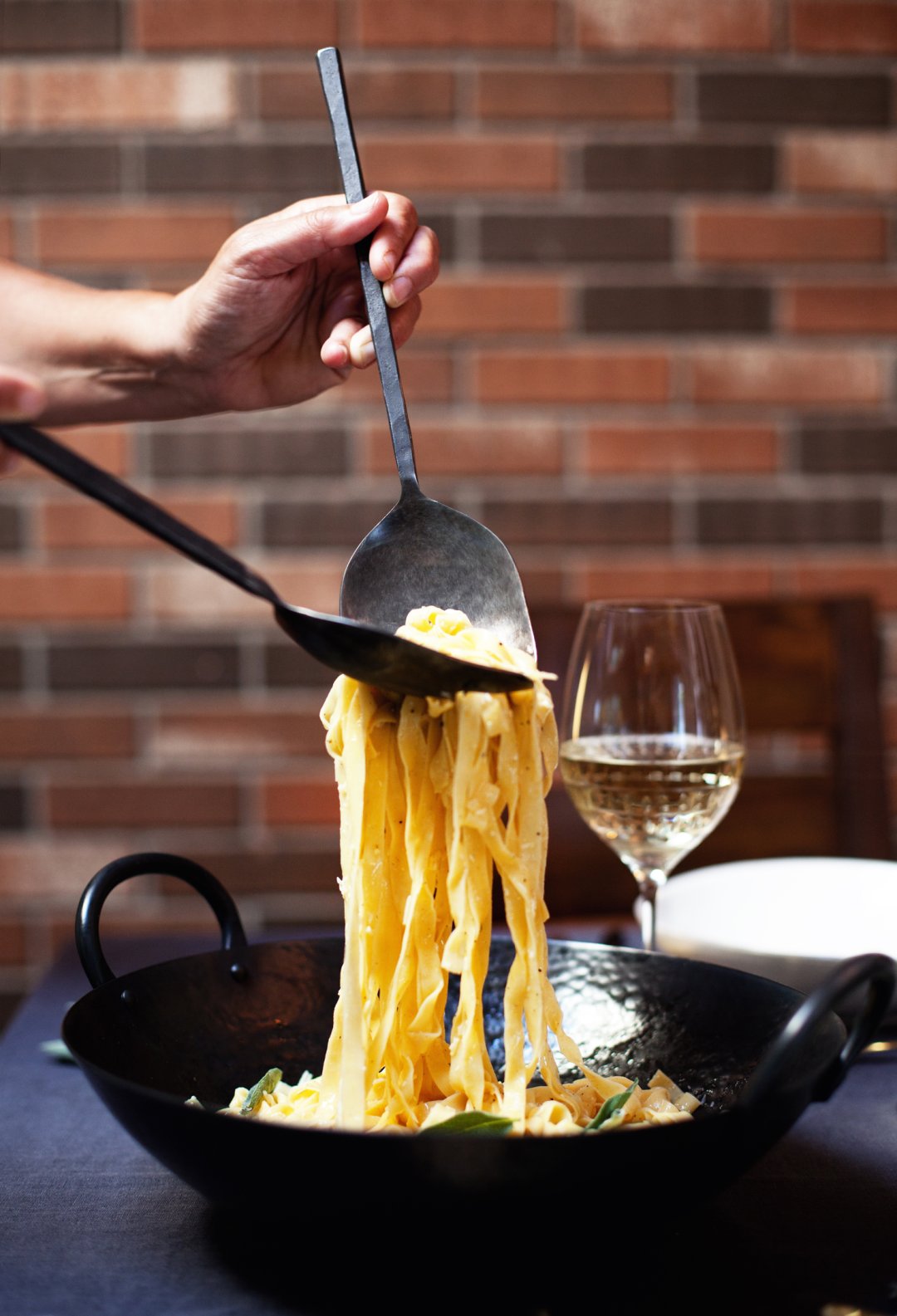 Sage is my all time favorite herb to cook with and since I have a huge sage plant growing out back, I always love the opportunity to incorporate it into a recipe. The browned butter sage sauce was my little addition to complement the fresh fettuccine and adds an extra nutty flavor rather then just a plain old butter sauce.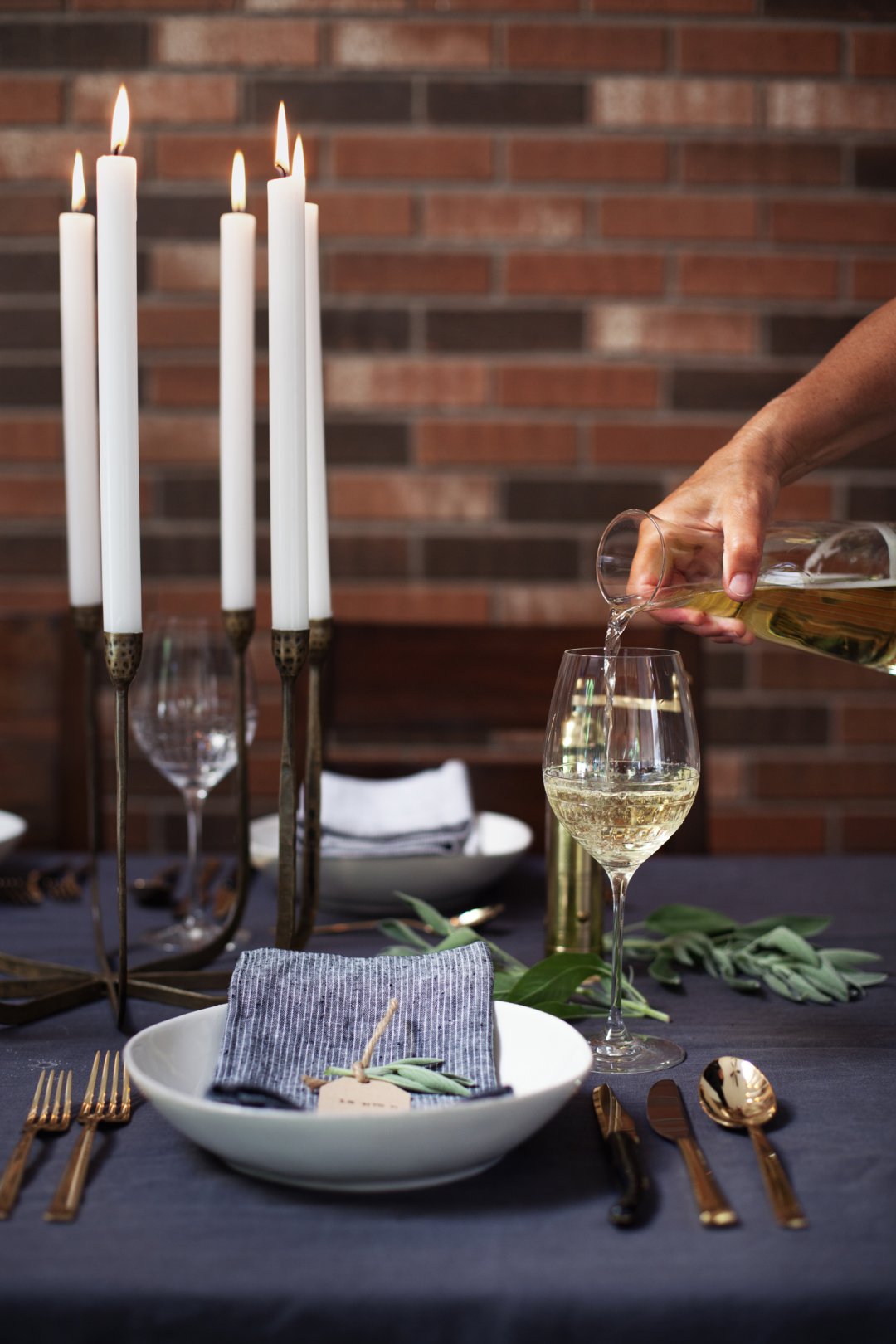 So today's dish was created by not only myself, but also the lady who taught me everything I know about Italian cooking.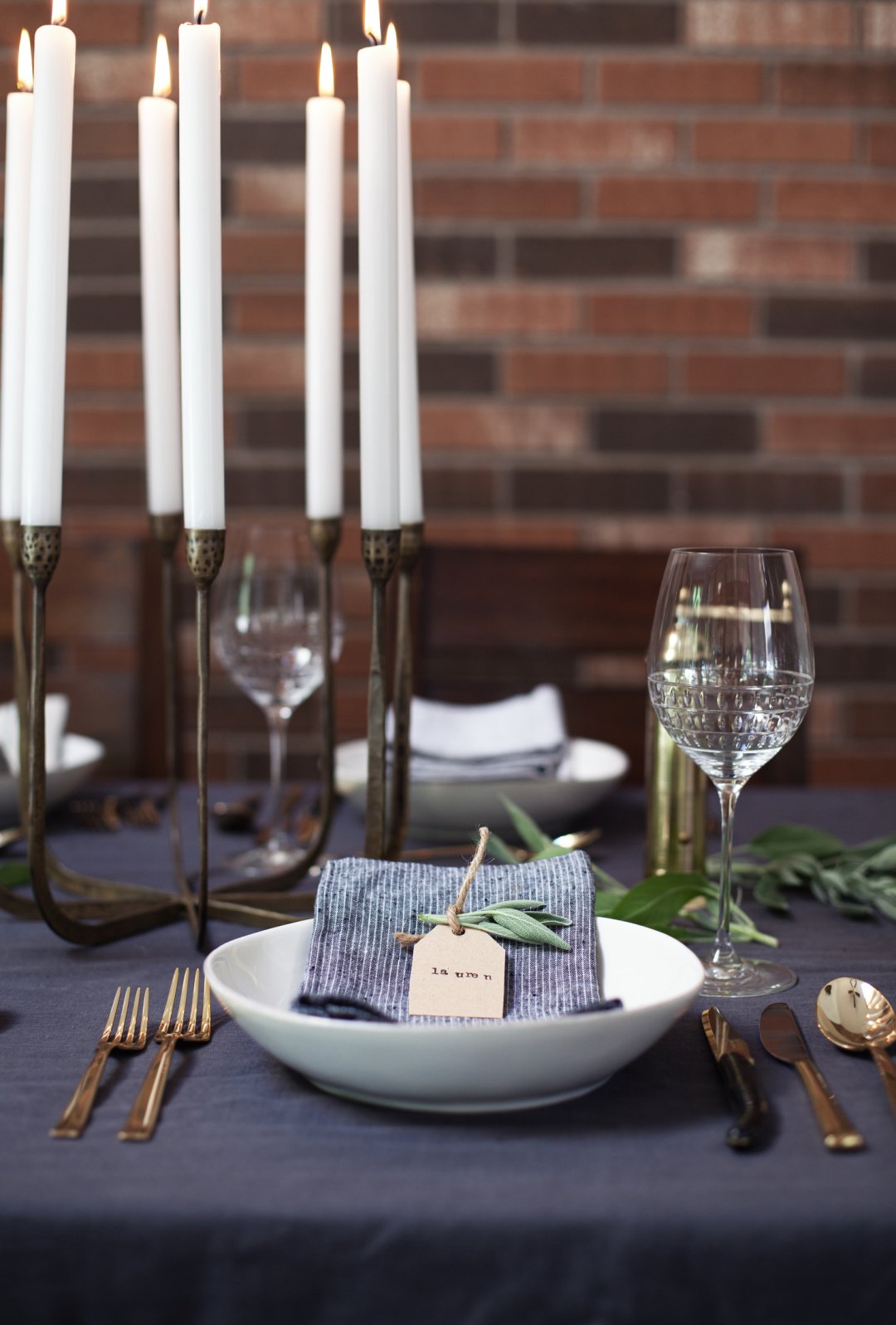 A little hostess table-setting tip from me, decorate the table with fresh herbs and ingredients that will be featured in the meal. The sage provides an earthy look and compliments the beautiful gold flatware and brass centerpiece perfectly.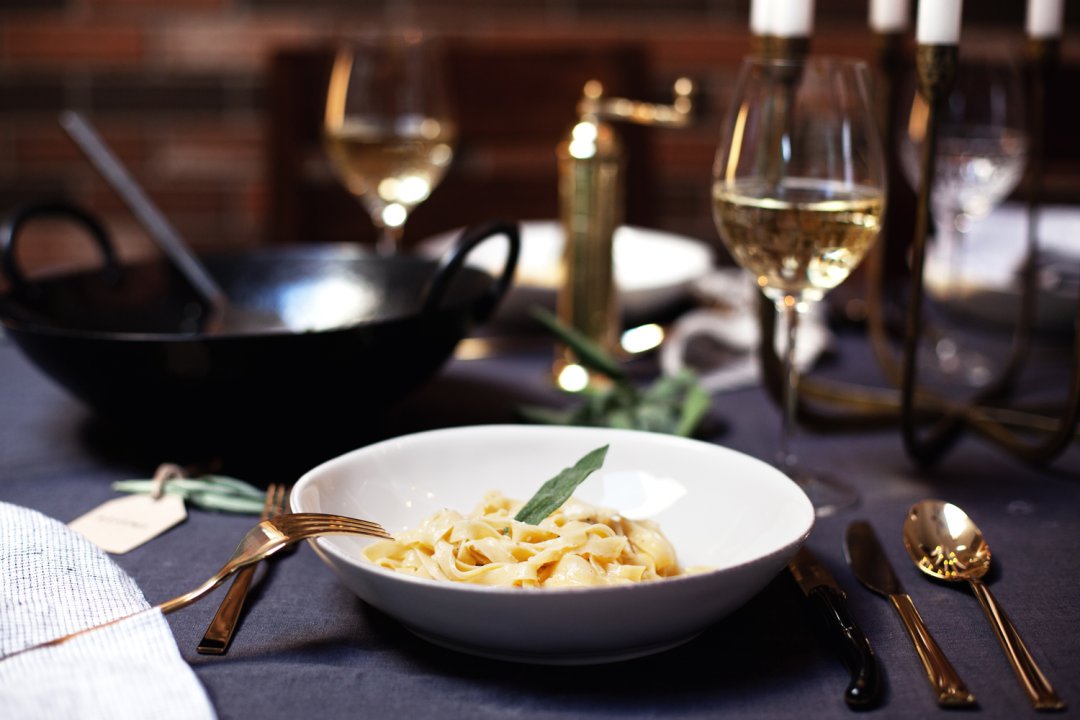 Butternut Squash Fettuccine Recipe
Ingredients
For the butternut squash fettuccine:
2 cups all purpose flour
½ teaspoon salt
½ cup butternut squash, cooked & pureed
2 egg yolks
1 tablespoon water
For the brown butter sage sauce:
½ cup unsalted butter
10 fresh sage leaves
½ teaspoon sea salt, or to taste
¼ teaspoon cracked black pepper
½ cup freshly grated parmesan cheese
Directions
For the butternut squash fettuccine:
In a large mixing bowl whisk together the flour and salt with a fork. Create a deep well in the middle to prepare for the wet ingredients.
In a blender puree together the squash and egg yolks. Add the mixture into the flour well.
Gradually pull in the flour from the sides of the bowl until dough is formed. Add a tablespoon of water if dough seems a tad dry.
Turn out onto a floured board and knead the pasta into a firm ball. Let rest for 30 minutes covered.
When ready to roll out, divide the dough into 8 equal portions. One piece at a time using the thickest setting on your pasta maker, roll each piece through. Continue rolling each piece through 3 to 4 times, as you use a thinner and thinner setting. Once dough is the desired thinness (I usually go to setting 7 or 8 on the pictured pasta maker) change to the fettuccine setting.
Roll each sheet through the fettuccine setting and heavily flour on a tray each time. Once all the dough is shaped into long noodles and dusted with flour, place in the freezer for 15 minutes to firm up while you boil a large pot of salted water. Add in the noodles and cook until al dente, about 4 to 5 minutes. Strain noodles and prepare browned butter sauce.
For the brown butter sage sauce:
In a saucepan over medium heat melt the butter.
Once the butter is fully melted add the sage leaves, salt and pepper. Cook until butter turns an amber color, about 5 minutes. Make sure not to burn the butter as it turns from browned butter to burnt butter very quickly.
Remove from heat and pull out the sage leaves. Pour over the cooked pasta and mix in the parmesan cheese. Serve immediately and top with a fresh sage leaves.
Now for dessert, get the recipe for this spiced apple pear pie.