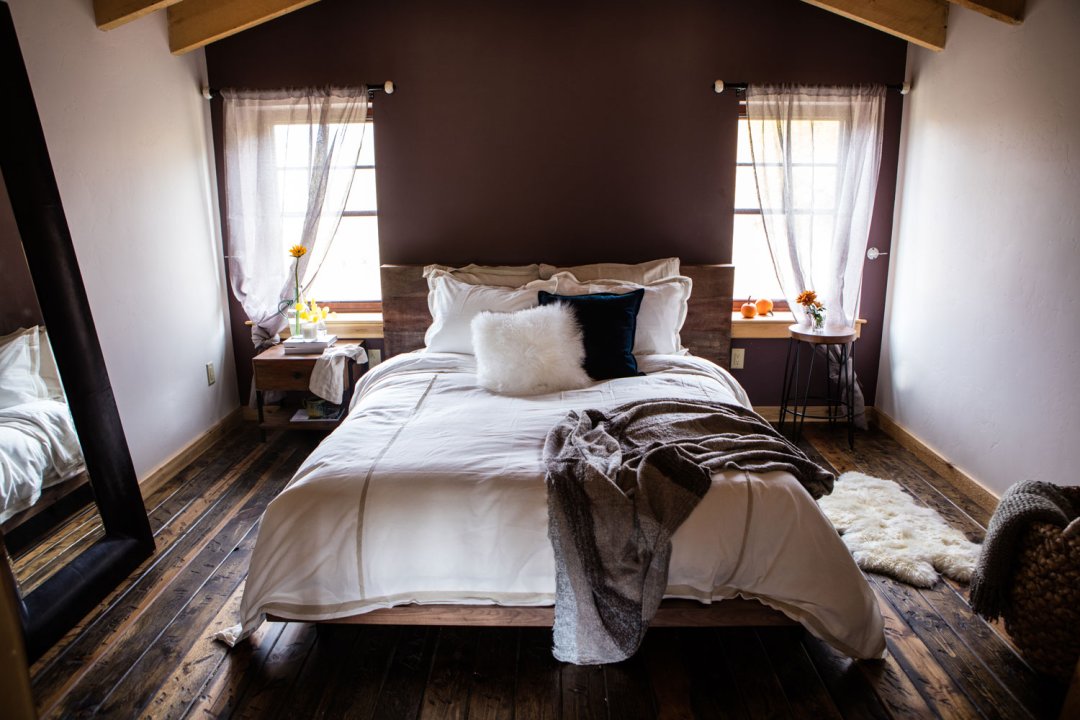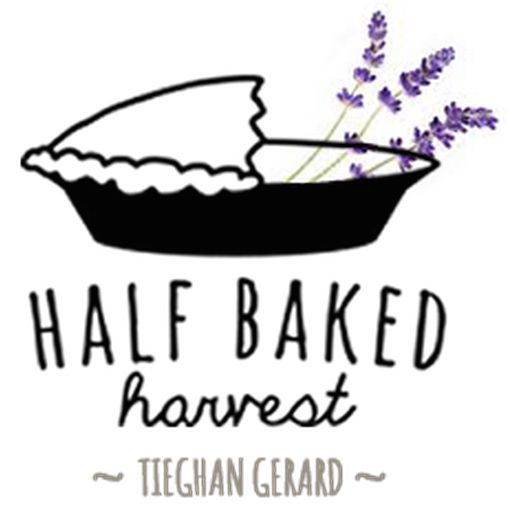 halfbakedharvest.com
Cool nights. Cozy covers. It's easy to see why the bedroom becomes one of our favorite retreats during fall and winter. We've partnered with Tieghan Gerard of Half Baked Harvest to get her Colorado home ready for the season.
With fall upon us, and the days becoming shorter and cooler, I've begun to feel the urge to switch things up a bit and give my bedroom decor a touch of autumn. As a lot of you may know, I am entirely about all things cozy. While, I am pretty good at making the coziest of foods, my bedroom is a slightly different story.
I cannot deny that most of the hours of my day are spent in the kitchen, and totally not enough are spent in my bedroom. Well, that's all changing. With the help of Crate and Barrel I've made my room the picture perfect cozy fall bedroom.
I love it!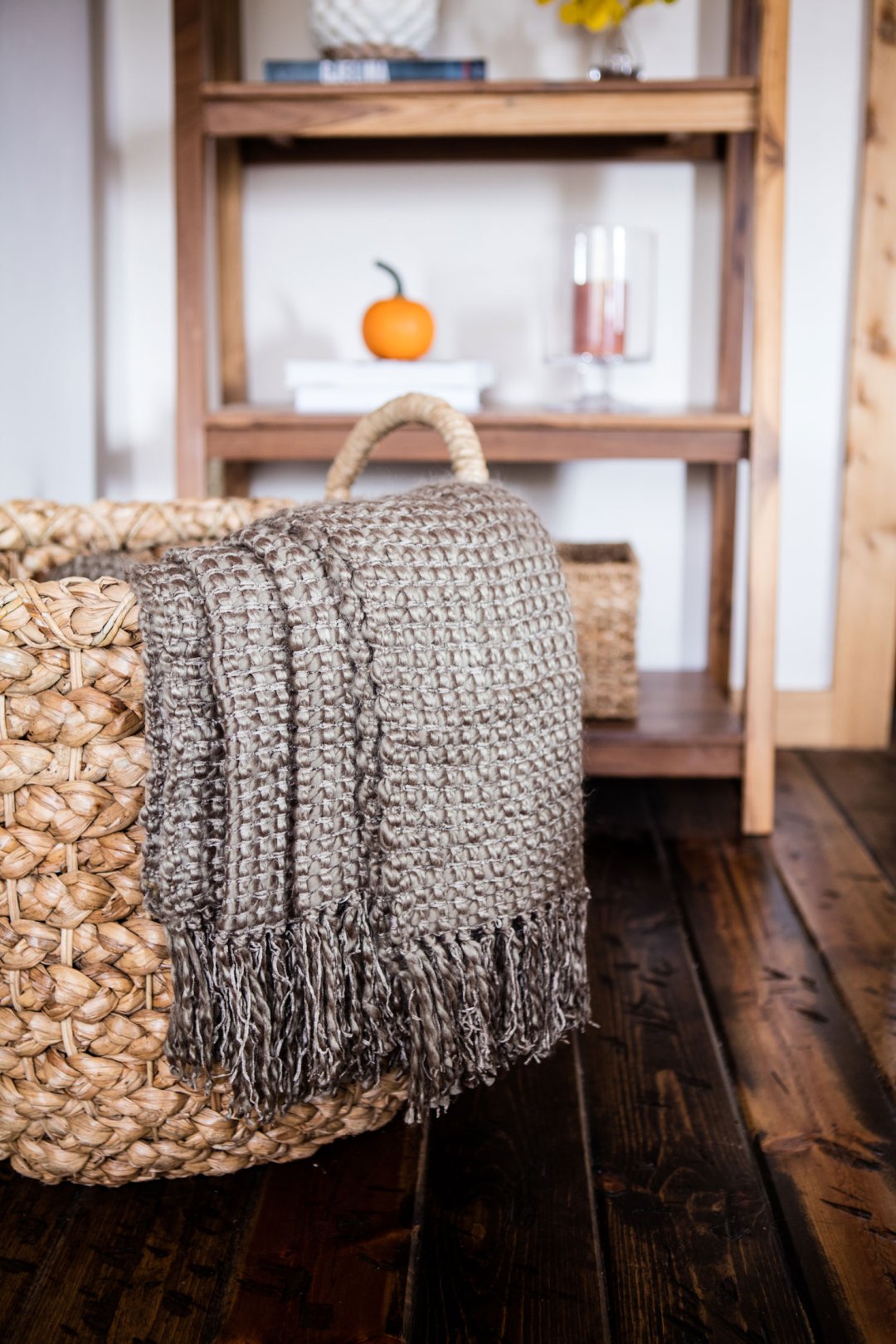 If you're anything like me and are looking to give your bedroom, or really any room in your house, a slightly fall inspired makeover, here's how to do it.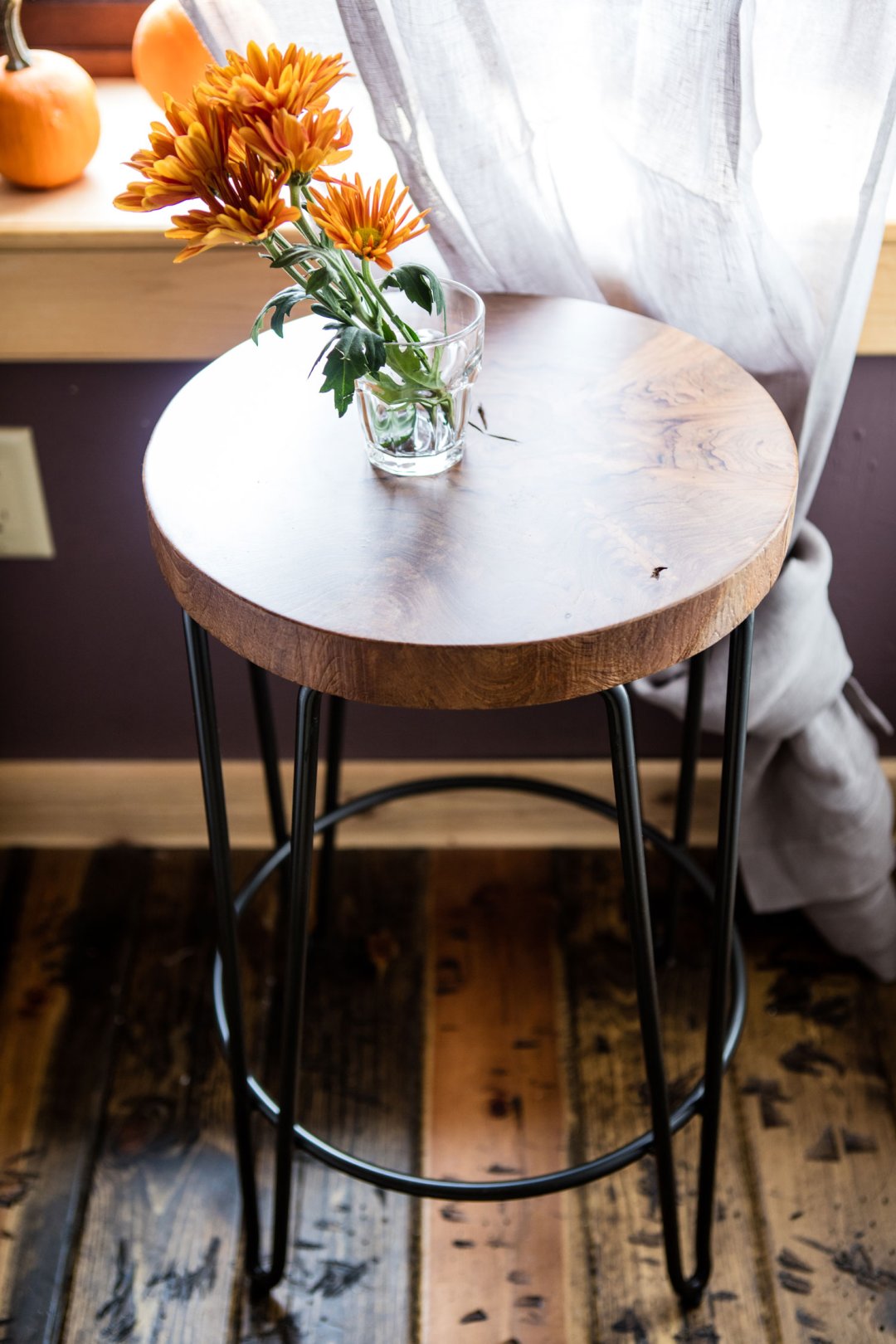 One: Introduce warm, natural and rustic woods. I invariably think of wood as a cozy fall statement, and the Atwood Bed is the perfect piece of furniture to really hone in on that. The uniquely weathered headboard is made of reclaimed Brazilian peroba wood. The side rails are made with black walnut, poplar and pine. The feel is eclectic and earthy. And you guys, it's even prettier in person!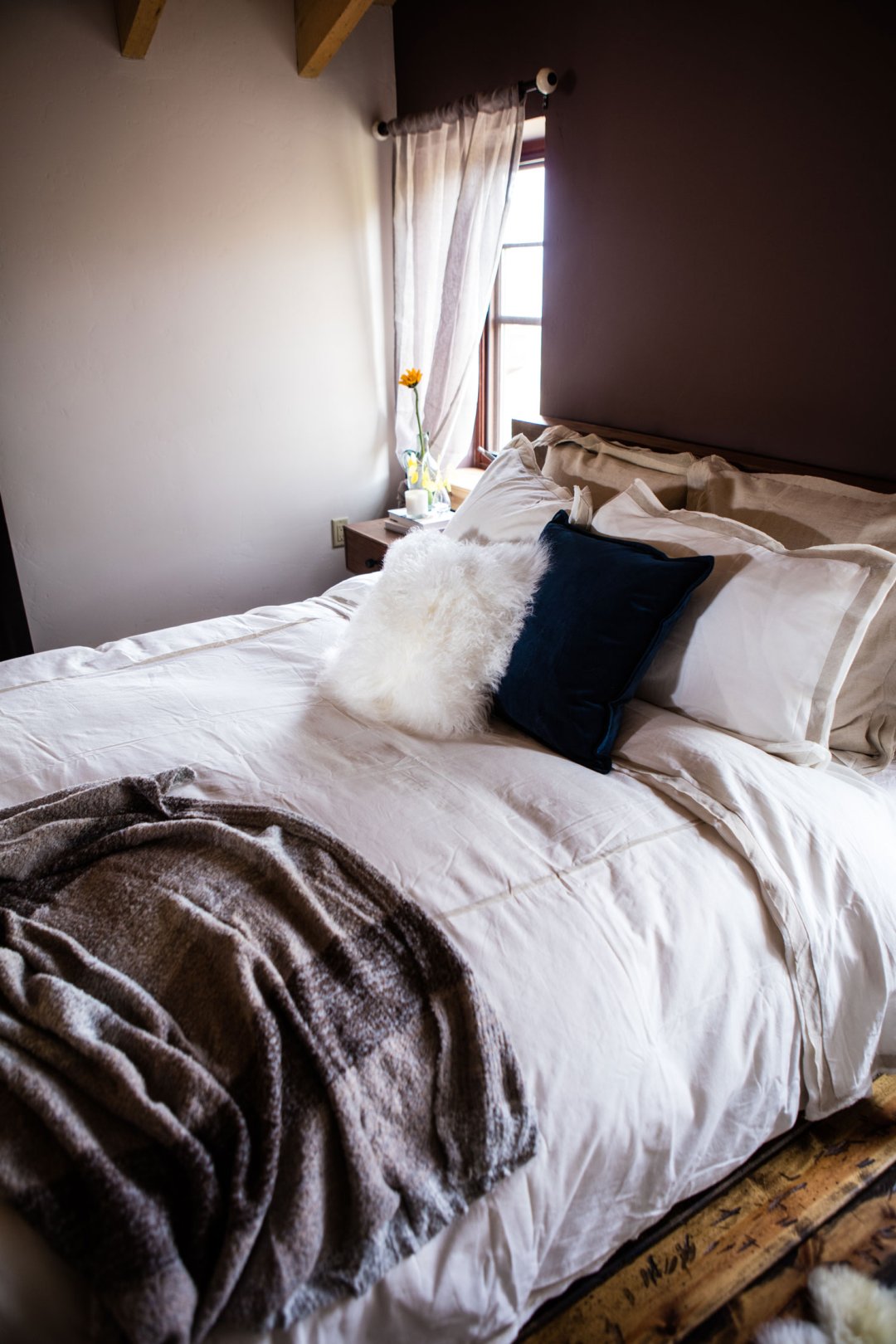 Two: Bring in cozy whites and pops of autumn colors such as yellows, oranges, reds and blues. You can really never go wrong with white. Using a white comforter like the Bianca White Duvet allows me to add funs pops of colors throughout my room. It's also great because as the seasons change, I can swap out throw pillows and other accents, without replacing the duvet.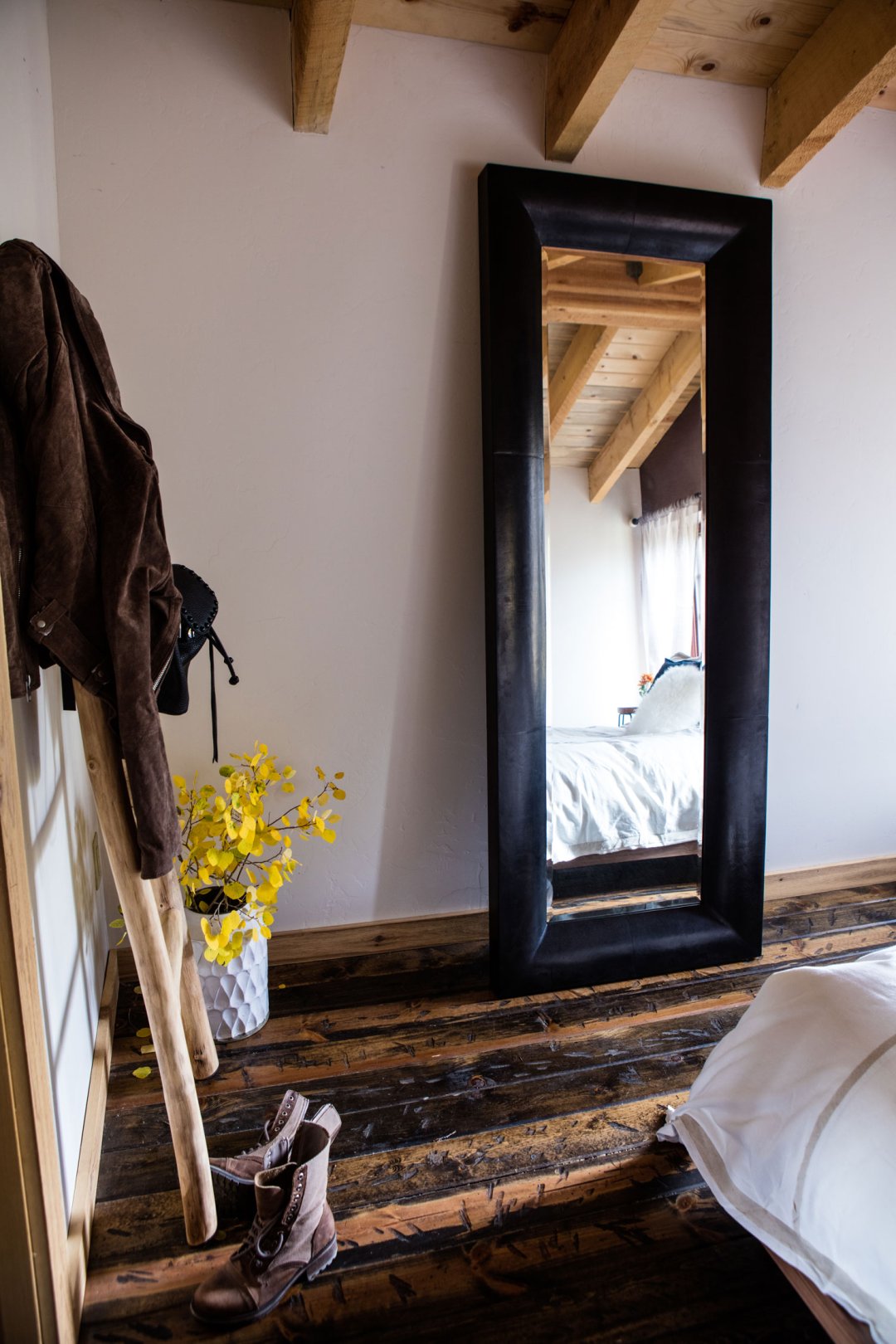 Three: Use a mirror to make a small room feel larger. I have a tiny bedroom so using a long mirror as a decorative piece in my room is not only pretty, but makes the room feel larger.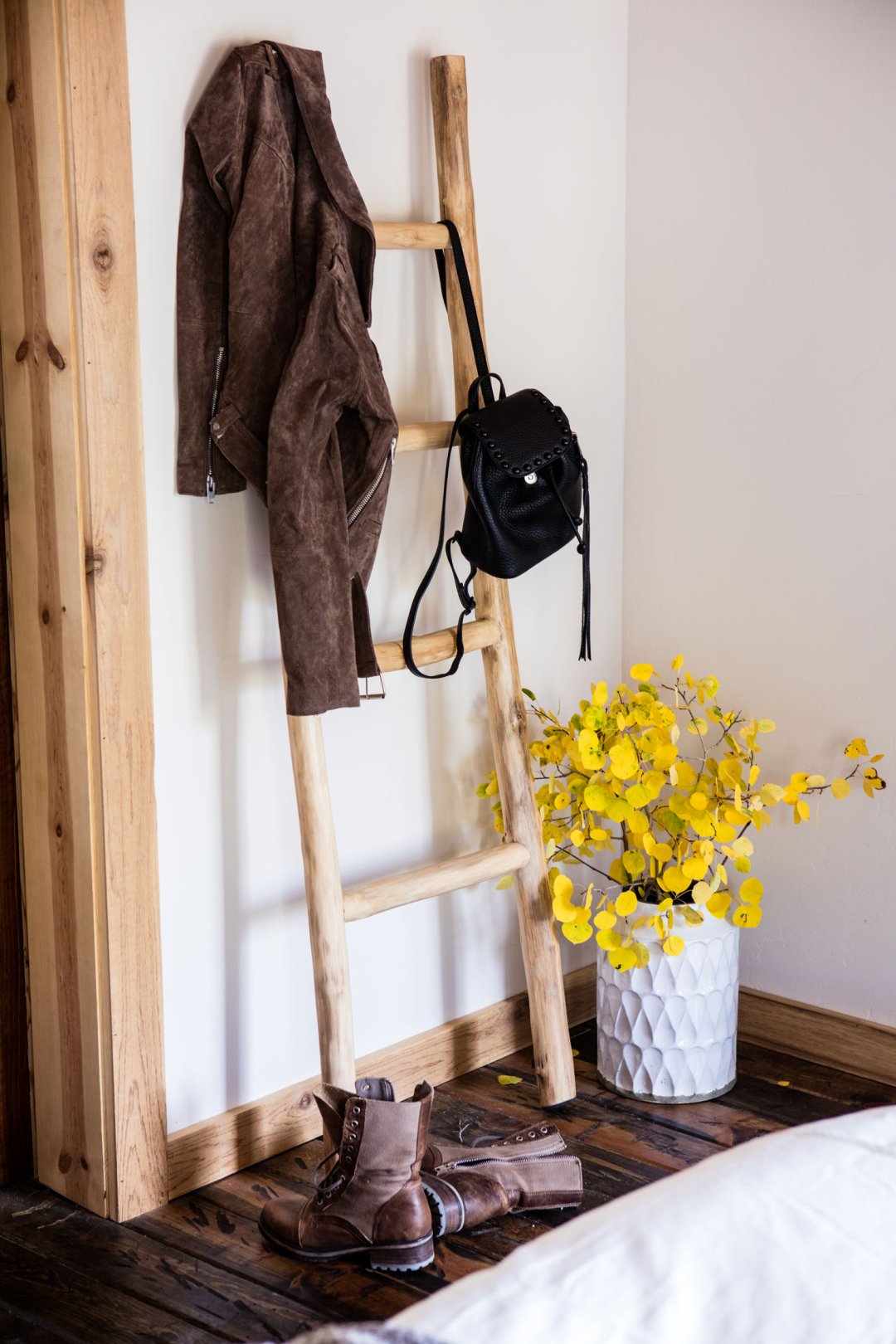 Four: Think outside the box and use ladders to hang things like blankets, bags and coats. I love this little tip. Using ladders as a coat rack or to hang blankets, is one of my favorite stylish things to do around my house. I have a ladder in my bathroom for towels and one in my bedroom for hanging jackets and bags off. Ladders are great because they get things off of a dresser or nightstand (or the floor), but also look positively chic.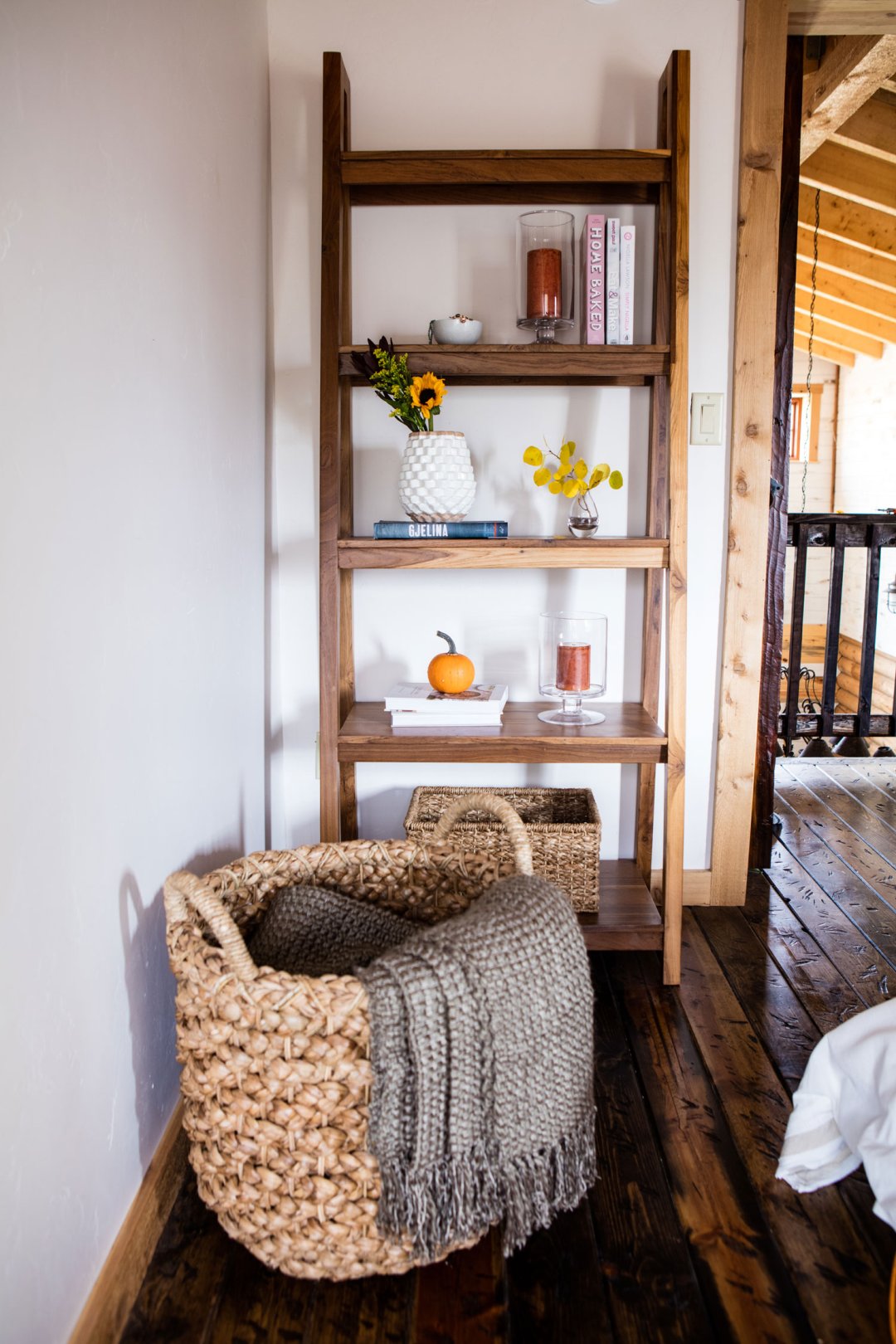 Five: When styling a bookcase, be careful not to jam too much in there! One thing I despise is clutter. I mean, I have a ton of it, but I do not like it all. Whenever I'm arranging a bookcase, I always make a point to keep it clean, simple and fresh. My one piece of advice? Once you feel you are done arranging your shelves, take a step back and take one thing away. This way your shelves won't be over packed. I also favor stacking my cookbooks, I love the different heights and layers they bring to each shelf!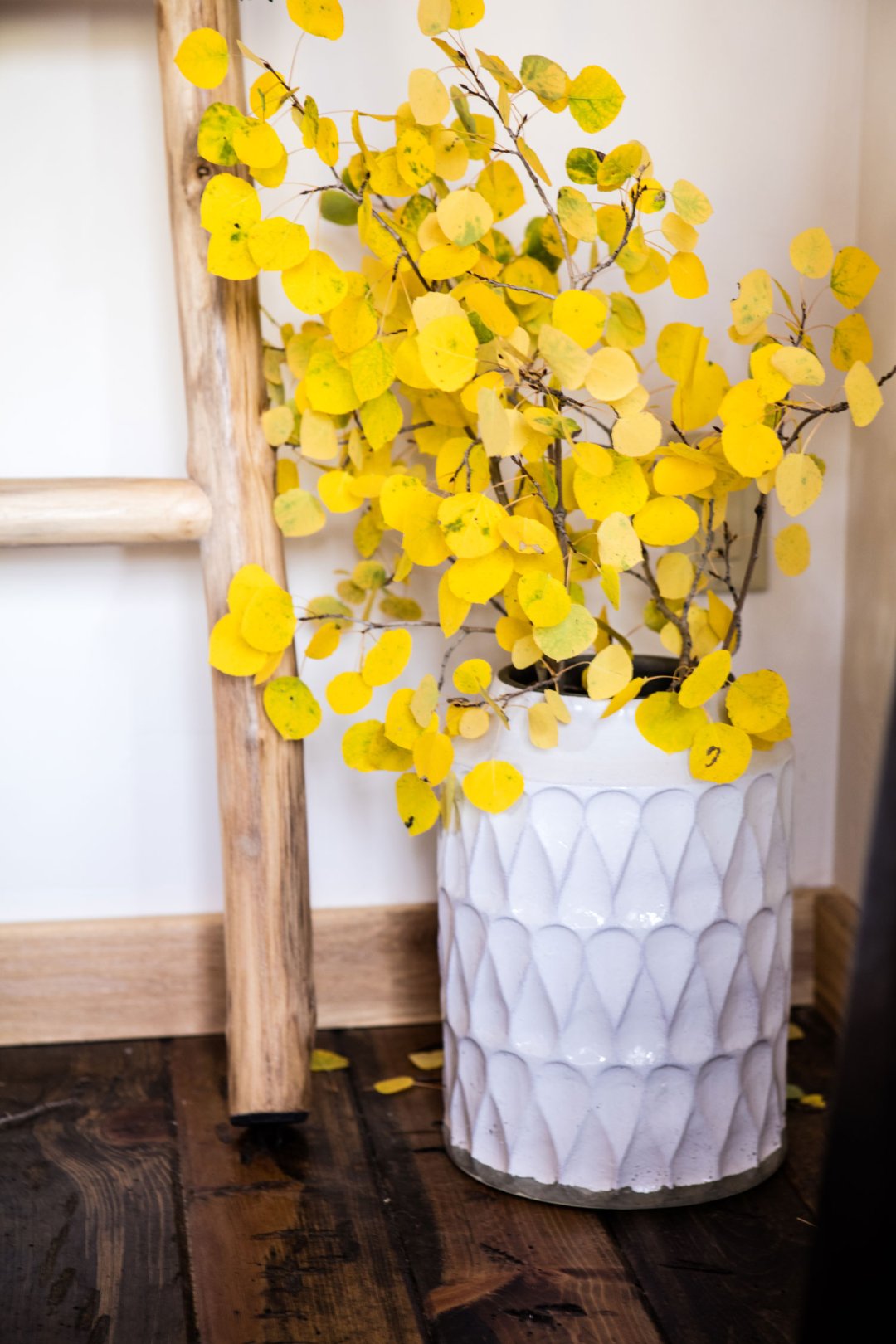 Six: To add color and brightness, use fresh flowers and autumn leaves. My very favorite thing about autumn is the vibrant colors. So bringing that lively feel inside is a must! I like to clip a few yellow branches and keep them in a floor vase. Bringing the outdoors in always brightens a room and gives off such a fun vibe!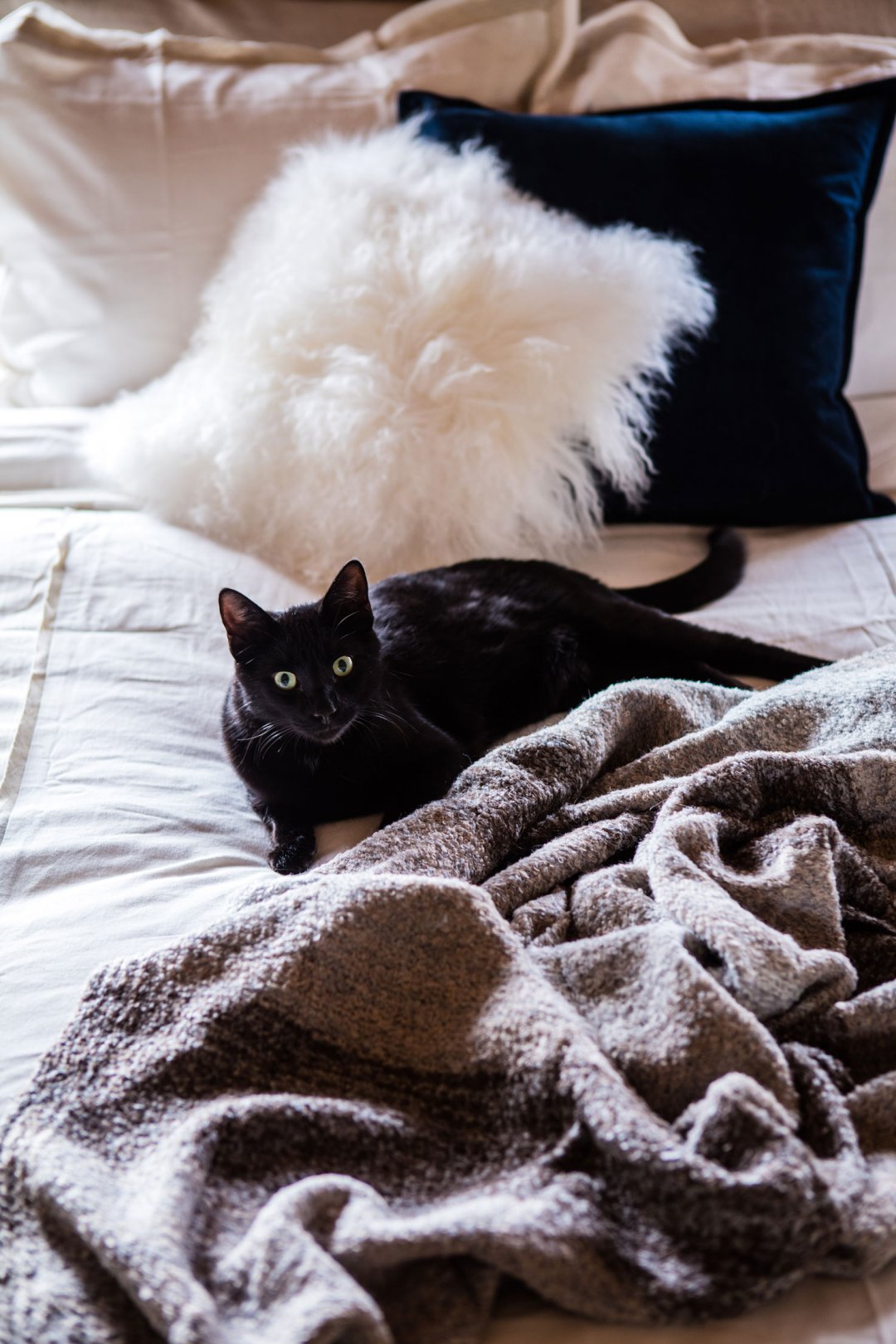 Seven: Use cozy blankets as accents. My final little tip is to use furry blankets to really warm up your space and make it one you just want to snuggle up in! I think I made my bed a little too cozy…my cat never seems to want to leave.
All simple little tweaks, but they truly make a huge difference! And I mean, it's so fun to walk into a room full of autumn colors!
Now for the living room! Get our tips for layering in a fall look.