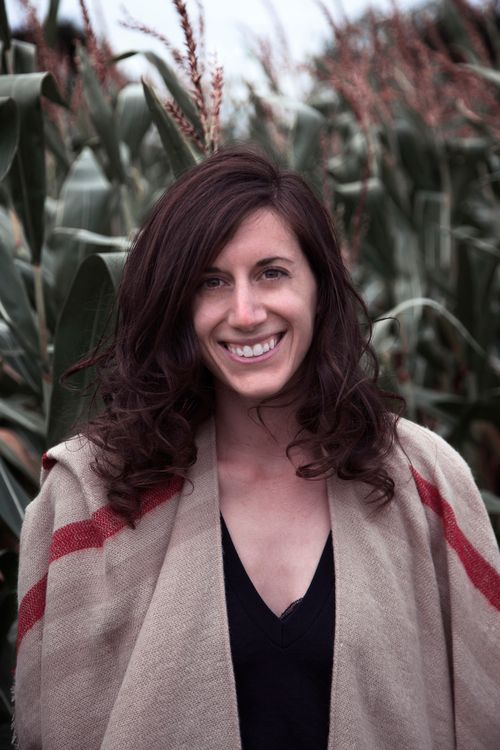 heymodestmarce.com
Brunch plans? Consider them made. We've partnered with Marcella DiLonardo, founder of Modest Marce, to bake an amazing Salted Caramel French Toast. Perfect for lazy weekend mornings.
Brunch has become a big part of everyone's weekend plans. I was never really a breakfast or brunch person until I moved to Toronto. I feel like Toronto is brunch city, so I had no choice but to get on board and embrace it.
But what do you do when you just want to stay in and have a lazy weekend morning at home? Cue Salted Caramel French Toast Bake. Whether you want to make yourself or your family something special or are hosting a brunch gathering (e.g. Easter brunch), this recipe will make life beyond easy for you!
Made with a homemade salted caramel sauce, this dish can be completely prepped the night before. Prepping as much as you can the day before is very important when hosting any sort of gathering.
Time that isn't spent in the kitchen is time you can spend with guests. In this case, that means no standing over the stove flipping french toast!
Just pop this dish in the oven before guests begin to arrive and then just relax until it's time to serve. Plus this dish is almost like the breakfast version of bread pudding and who doesn't love dessert for breakfast? Extra salted caramel please!
Salted Caramel French Toast Recipe
Ingredients
For the French Toast Bake:
1 loaf white country bread, sliced to ½ inch thickness
8 eggs
3 cups whole milk
¼ cup sugar
2 teaspoons pure vanilla extract
¼ teaspoon nutmeg
¼ teaspoon salt
¼ cup powdered sugar, for dusting
1 cup Salted Caramel, for serving (see recipe below)
For the Salted Caramel Sauce:
1 cup white sugar
1/3 cup water
½ cup heavy cream
¼ cup unsalted butter
1 teaspoon sea salt 
Directions:
For the French Toast Bake: In a buttered 9×14 baking dish, arrange the slices of bread in two rows, overlapping. Set aside. In a mixing bowl whisk eggs, milk, sugar, vanilla, nutmeg and salt. Pour egg mixture evenly over the bread and let rest in the fridge overnight, covered. Once ready to bake, preheat oven to 350 degrees. Bake for 40 to 45 minutes. If the top begins to brown too quickly, cover with foil. Before serving, sift generously with powdered sugar and drizzle with salted caramel sauce. Serve with additional powdered sugar and Salted Caramel Sauce if desired.
For the Salted Caramel Sauce: In a saucepan over medium heat add the sugar and water. Do not mix or stir. Bring the pan to a boil and continue to boil until the clear mixture turns a deep amber color. This should take approximately 5 to 7 minutes, but watch closely as the sugar will turn from deep amber to burnt sugar very quickly. Once the desired color is reached, remove from heat and immediately add the cream, butter and salt. Whisk vigorously until a silky, smooth caramel is formed. Let come to room temperature and refrigerate in a sealed tight container for up to two weeks.
NOTE: It is important to make the Salted Caramel Sauce ahead of time so it sets properly. If the caramel has become too thick to drizzle once refrigerated, microwave in 30-second increments until desired consistency is reached.

Want another brunch dish to try? Check out this Croque Madame Breakfast Casserole.