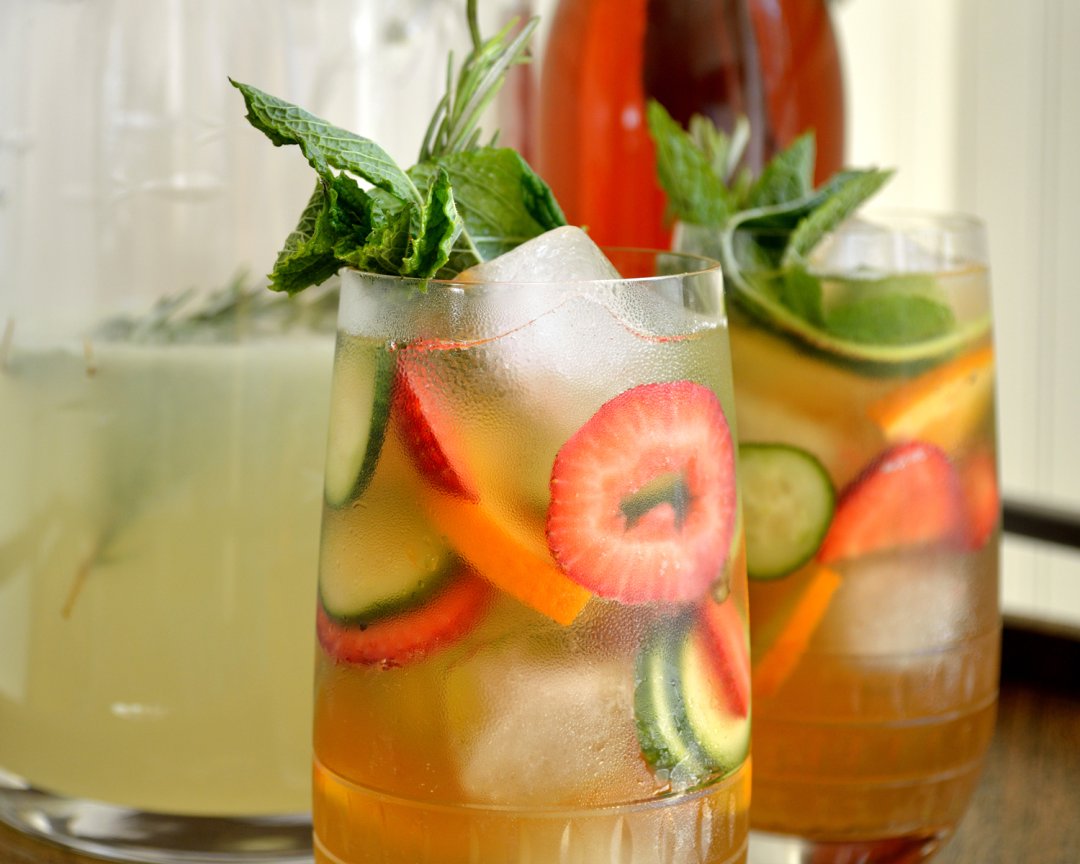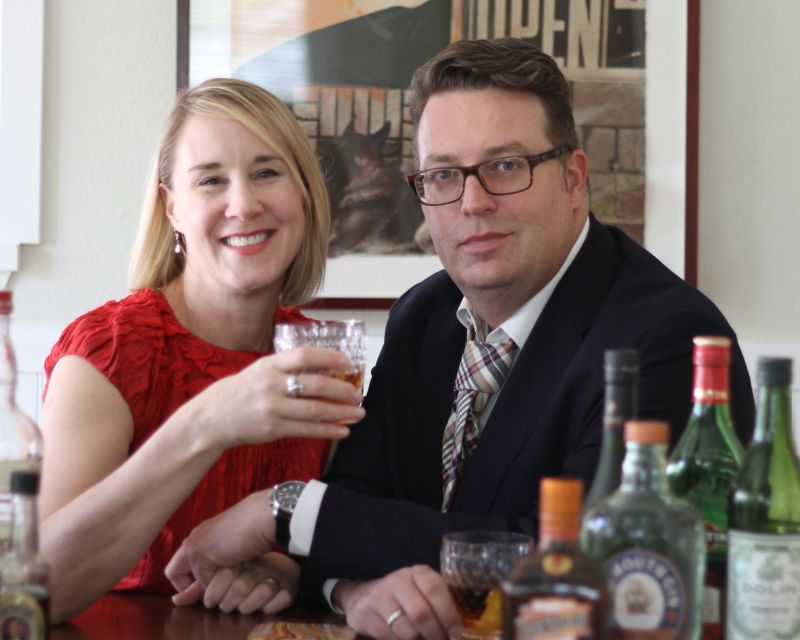 12bottlebar.com
We've all had that entertaining crisis at one point or another. A guest stops by unexpectedly and you have nothing on hand to offer in terms of a refreshing drink. Fortunately, we've partnered with David and Lesley Jacobs Solmonson of 12 Bottle Bar to mix up a cocktail made for just such an occasion.
Bottles are a marvelous invention. In them, you can catch anything from lightning to a genie. But, the genius of the bottle – especially the re-closable, re-useable kind – is that what it contains is really only limited by your imagination. But before we jump into what we recommend you put in your bottle, let's pop back in time to 1823, when James Pimm, proprietor of London's highly popular James Pimm's Oyster Bar, was looking for something a little less rough than the gin of the day to complement his oysters. Pimm turned to a class of drinks known as "fruit cups" or "summer cups," in which spirits or wine are flavored with herbs and spices and topped with something fizzy like sparkling lemonade. Flash forward nearly 100 hundred years; Pimm's creation is still a favorite warm weather tipple for those inclined toward a cocktail, or being British. The complexity of the tart fizz and subtle, herbal notes just can't be beat. Even better, a fruit cup base takes only a minute to make and can be kept in your refrigerator for as long as it takes you to drink it. In our book, The 12 Bottle Bar, we offer a homemade variation on called a Cheater's Cup ("Cheater" because you can make it with bottles you already have instead of buying the official stuff).
About the Homemade Fruit Cup
Today Pimm's is best known for its No. 1, gin-based variety, but over the years, the company offered versions with bases of Scotch whisky, brandy, rum, rye whiskey and vodka. You too should experiment with your base spirit. We keep bottles of gin-based and rum-based fruit cups, stored in flip-top Airtight Glass bottles, in the fridge, ready to go whenever company pops by or the thermometer gets too high. Styles of sweet vermouth and orange liqueur are also as wide ranging as spirits themselves, so it's very easy to customize your very own house blend.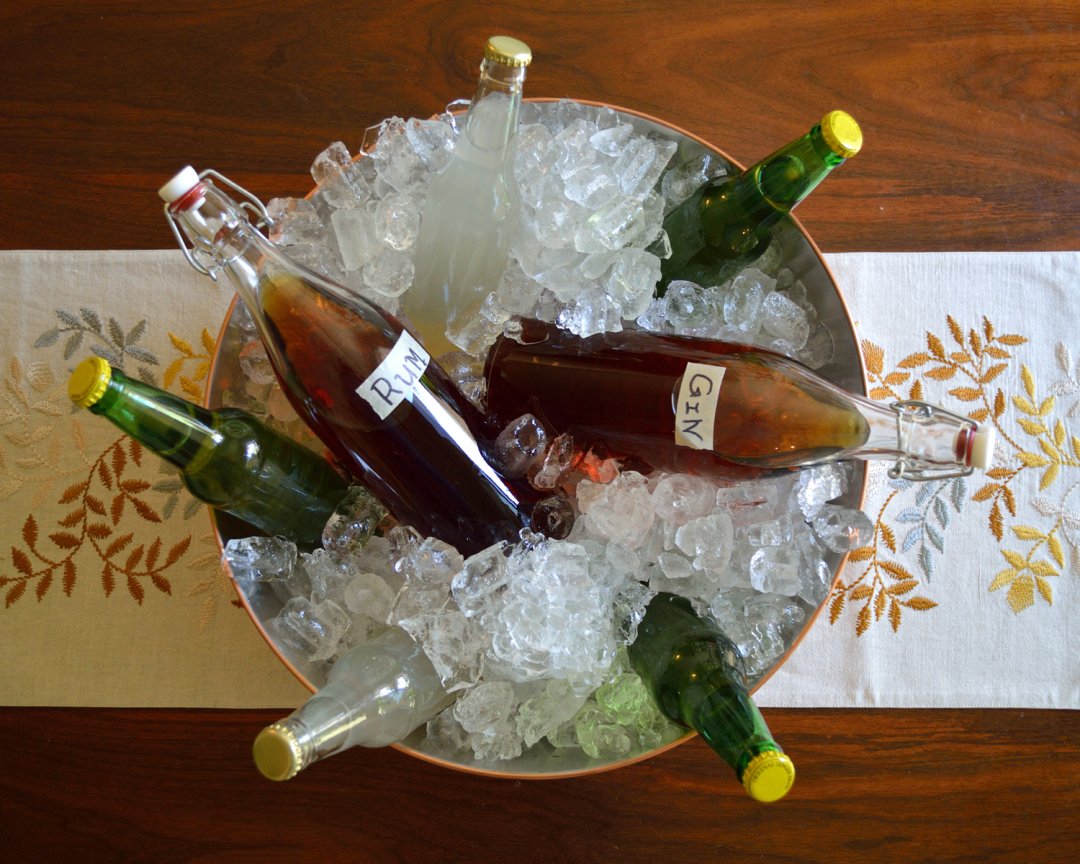 On a hot day, we stock our Martin Copper Beverage Tub with a couple of fruit cup variations and plenty of ginger beer. Should someone find the ginger beer too spicy, we offer up a Reef Pitcher full of lemonade (it satisfies the kiddos, too). Ana Highball Glasses make the ideal fruit cup glass and look picture-perfect alongside Indigo Blue Batik appetizer plates and Makena Indigo Cloth Dinner Napkins. Of course, serving everything is made much easier using our bar cart.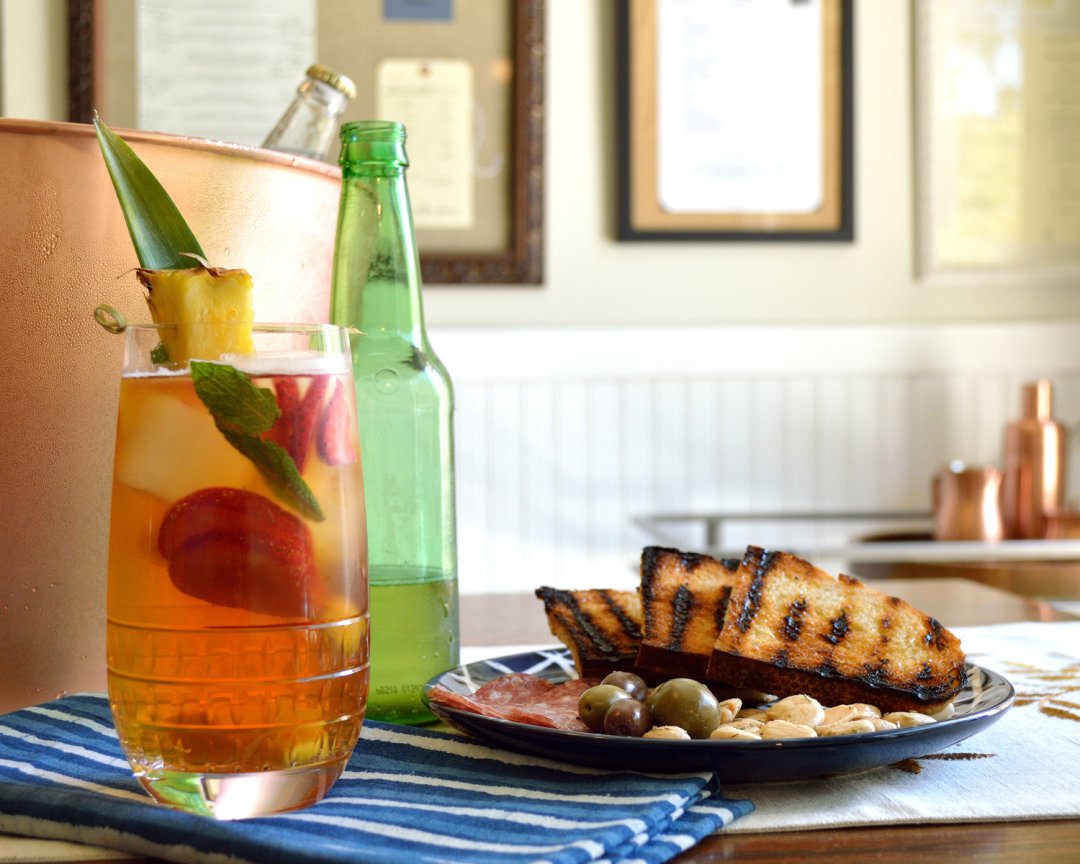 While the temperatures stay high, keep a bottle or two of fruit cup base in your fridge as a convenient and tasty on-the-spot bottled cocktail mix. When fall approaches, switch out the summer spirits for whiskey or brandy and opt for some more robust vermouths. With homemade bottled fruit cups, there is no right or wrong – but there is always a cold cocktail just a refrigerator away.
Homemade Fruit Cup Recipe
Fruit Cup Base
1 part (10 ounces) spirit
1 part (10 ounces) sweet vermouth
½ part (5 ounces) orange liqueur
Stir and store in an resealable bottle.
Fruit Cup
2 ounces homemade Fruit Cup Base
6+ ounces ginger beer, sparkling lemonade or other fizzy citrus drink
Stir. Garnish with berries, cucumber, orange, and mint – or other fruit and herbs, as you choose. Enjoy.
Homemade Lemonade
1 ½ cups freshly squeezed lemon juice (about 8 lemons)
1 cup simple syrup (1 part sugar dissolved in 1 part water)
2 ½ cups water (sparkling or flat)
Get more ideas for casual entertaining with friends.