Prices and availability are subject to change from the time and date that you print this page.
10/1/2014 2:08:53 AM. For Customer Service, please call 800.967.6696
Pickup
Outlet Item. Available for Shipping Only.
Enjoy café society right at home with the fresh, friendly appeal of one of our most popular dinnerware sets. This pattern creates a charming café-style table setting. Large stackable bowls are oversized and durable, great for every day.


Cafeware II 6.5 Bowl
is rated out of
5
by
198
.
Rated

5

out of

5
by
Debbralynn
from
The Best
I purchased four sets two years ago and they are perfect for everyday living and at the holidays you can dress them up for a festive dinner table; I love them for their looks and durability. I have five boys ages 11 - 17 and believe me they are not easy on dishes but my Cafeware II has held up with not one chip.
Date published: 2014-03-15
Rated

5

out of

5
by
MonumentMomof3
from
The Nearly Perfect Functional Plate
OK, so this is just a white plate, but it is so much more. It is thick and doesn't chip or break easily. It has a perfectly flat and wide base so that you can cut food anywhere on the plate without plate tipping. If you heat the plate, it stays warm for a long time. And it matches everything because it is just plain white. They don't seem to get scratches on them either. Shipping was fast and nearly everything arrived in perfect conditionOne plate did break but was quickly replaced at no charge. Only problem that we found with these plates is that they don't fit easily in our dishwasher since they are very thick.
Date published: 2014-02-08
Rated

5

out of

5
by
jemsmom
from
LOVE!
I bought this set over 13 years ago.  They are perfect for every occasion. I use them with color dishes or leave them to stand alone.  They hold up very well, we've moved at least 6 times since then!  They never go out of style!!!!  I'm glad you still have this style I can add pieces to our growing family!
Date published: 2014-01-21
Rated

5

out of

5
by
SonomaMom
from
Great dishes, great value!
We just purchased these dishes and could not be happier.  They are perfect for every day or for special occasions. Simple white, classic styling.  They stack nicely in the cupboard.  The best part is how affordable they are.  I have seen similar dishes in box stores for a much higher price.  I also bought several white serving dishes from C&B and all of the pieces coordinate nicely together.  
Date published: 2014-01-18
Rated

5

out of

5
by
rustysmom
from
Very Impressed!
Ordered two of this set. Extremely happy with them! Was afraid that some pieces might have broken in shipping but was very impressed with the packing. Not a single piece broken! They are wonderfully heavy weight, just what I wanted. Really restaurant quality. The edges on the plates are great for gravy or salad dressing...no drips! They come out of the dishwasher like new and there are NO marks on the plates from silverware! Supremely happy with this dinnerware.
Date published: 2014-01-18
Rated

5

out of

5
by
Doni
from
Perfect!
I bought 2 sets to have a service for 8. They are beautifully made of porcelain and the mugs have a wonderful feel - especially while drinking coffee. The plates have a wonderful rounded lip around the edge which really helps to keep the food on the plate while carrying to the living room which my husband and I do regularly. The bowls are great for soup or cereal. Like I said - perfect!
Date published: 2014-01-17
Rated

4

out of

5
by
Lorinda
from
Great set for original crate style
I bought a 20 piece set originally and have added additional large bowls and mugs over the years. Nothing beats porcelain for durablilty, and this set has great style for everyday. My only caveat is that the dinner plates are very heavy. I use the salad plates more often, but the coupe style and width make them suitable for most meals. PS. the color of this porcelain is a little more grey than Crate and Barrel everyday white porcelain as found in the store. However, I love these mugs so much better than the others with Essential or Aspen that I bought this set instead.
Date published: 2014-01-14
Rated

5

out of

5
by
pingui
from
Great look and last forever!
I have got these almost 12 years ago! we use them everyday. (even the kids!)You can combine with other pieces from other styles andlook great together.You can never go wrong with white china, and if last well, much better!
Date published: 2013-12-30
Rated

5

out of

5
by
ramblinH
from
Our forever everyday china!!!
These dishes have served our family these past 13 years and we just can't say enough good about them ~ durability, functionality and aesthetically pleasing for everyday ware!  The functionality of these dishes is what impresses us and our guests the most ~ never have we come across another dish designed like these that has a nearly 1/2 inch lip surrounding it's edge.  So handy when cleaning up your plate and was especially nice when our 4 sons where little!  The last I checked C & B was no longer offering but that was many years ago ~ so needless to say, I'm sooo excited that their back on the market!  Thanks C & B!!!
Date published: 2013-12-20
Rated

5

out of

5
by
Amyknowsbest
from
standing the test of time
I got the cafeware ll set in 2000 and 13 years later I am still thrilled with the durability and timeless look of this dinnerware. We use the salad plates and small bowls the most. Very few have broken over the years and I've been really hard on these dishes. In a disposable world it's nice to know some things are still made to last!
Date published: 2013-11-17
Rated

5

out of

5
by
Laurz
from
PERFECTION!!!
I purchased two of these sets and the small bowls (separately), and they are PERFECTION!!! They remind me of an old diner, but also lend a clean contemporary vibe. I will be purchasing at least one more set soon. Every kitchen should be as lucky to have these in it!
Date published: 2013-11-17
Rated

5

out of

5
by
charmaul
from
good buy
Nice, substantial dinnerware. Plates curve upward around the edges--something you can't see in the pictures. Good everyday dinnerware. Two plates came broken but CB replaced quickly.
Date published: 2013-11-13
Rated

5

out of

5
by
beachsusan
from
Great everyday china for a great price!
I bought 8 piece settings of this china for our beach condo.  The china was very sturdy and all pieces were a nice size.  Exactly what I was looking for!!
Date published: 2013-11-08
Rated

5

out of

5
by
Jackie2013
from
The best!!!
I love this dinnerware.  Good weight, good quality , fabulous price.
Date published: 2013-10-31
Rated

5

out of

5
by
Smurfster
from
Strong, sturdy and simply beautiful.
First of all, Crate & Barrel deserves a medal for the amazing packaging job they did with my order. I ordered 8 of everything and I'm really happy I did. This tableware is simple but can be easily dressed up on a table to be completely elegant. These are dishes of substance and quality. Nice raised lip around outer rim helps to avoid spills. The cups are quite ample and provide for a nice 15 ounce cup of Joe or any hot soup or beverage. These dishes will last the rest of my life and my daughter is already drooling at the thought of having them handed down to her. But, as I told her, why wait that long? At these prices, it's crazy not order a set of your own and enjoy them right now! She was amazed at the reasonable price.
Date published: 2013-10-16
Rated

5

out of

5
by
TeachingMuzik
from
Fabulous Dishes!
My daughter & her hubby purchased this set, and I instantly fell in love with it!  After a couple of years, I couldn't resist any longer.  I packed up my old apple-themed dishes and ordered TWO sets of these!  When we have our extended family holiday dinners, we won't ever have to worry about not having enough dishes!  Lol.
Date published: 2013-10-14
Rated

5

out of

5
by
Susie144
from
Love my Cafeware II plates!
These plates are great! The quality is excellent and I'm more than satisfied with them. I bought these plates to use with various pottery bowls I have collected and, while they are well-finished, they go well with the rustic look of my pottery.
Date published: 2013-09-18
Rated

5

out of

5
by
Massage617
from
Durable, Quality Everyday Dishes!
I bought a set of these with some extra pieces to expand the set about a year ago.  These dishes look brand new!  Trust me, these dishes have been put to the test they are very durable.  They have a good weight to them (heavy, solid), They stack very neatly, they hold it's contents very well due to the extended lip on both the salad and dinner plate. They clean easily and do not stain!  Normally I would have to have started replacing pieces by now, but I have not lost one dish to breakage!  And nobody does a better job packaging and shipping dinnerware and glassware than C&B! These dishes are  a "steal" at regular price (I got mine on sale)  If your on the fence about this set...Hop on over it and make the purchase, you'll see! 
Date published: 2013-09-13
Rated

5

out of

5
by
bwilson109
from
Best Dishes Ever!
I have had these dishes since 1996 - I got them in college because I wanted plates that would hold a lot of spaghetti!  Now I am married with kids, and we still use these plates every day.  True, they are nothing fancy, but they are durable and still look and work great after 17 years of use.  Through the years, I had broken a couple of plates and a mug - I was thrilled to see that C&B still carries this series.
Date published: 2013-09-09
Rated

5

out of

5
by
JJE723
from
Heavy-duty. Clean lines.
These dishes are great quality for the price. Hope they last for the long haul.
Date published: 2013-09-02
Rated

5

out of

5
by
SusieQ10
from
Love these bowls....
We love these bowls!  They are versatile and attractive.  Love the size,too - we use them for cereal, snacks, ice cream, salad,etc.
Date published: 2013-08-25
Rated

5

out of

5
by
bwalters76
from
Best bowls ever!!!
Bought a couple of these while I am waiting on the entire 16pc set to be available on backorder.  I LOVE the quality of these bowls.  And they hold a good amount of food.  Excellent cereal bowl!!!!!  They look very nice as well.  Even better than in a picture!!!! 
Date published: 2013-08-14
Rated

5

out of

5
by
mharr
from
great everyday dinnerware, excellent service
The mugs are huge-great for a party so one doesn't have to refill one's cup so often. I really wanted to comment on the excellent packing and speedy delivery. Each piece was wrapped so carefully then everything was safely packaged and protected. There was no chance of a chip or crack. And it all arrived in about three days. I'm impressed.
Date published: 2013-07-05
Rated

5

out of

5
by
umchick
from
The best dishes ever
My brother has had these dishes for 16 years. The vacation house we have rented for 10 years had the same dishes. Last year, I finally bought them for our home. Now we have bought a vacation house, and yes, we bought them for that home also. The are a classic style that will not become dated, they have a nice weight, and they don't chip. Don't ever stop making these plates Crate & Barrel!
Date published: 2013-07-02
Rated

5

out of

5
by
Coop and Lus Mom
from
Basic perfection
We bought ours 7 years ago and have loved them. We have only managed to break one plate. They match whatever holiday decor I set out! Simple or dressy! We have been very pleased!
Date published: 2013-06-11
Rated

5

out of

5
by
jraymc
from
What I was searching for!
I wanted some Cafeware bowls to use for cereal, ice cream, soup for lunch. Wanted a classic pattern, with sturdy weight. Perfect for me! I may order others later on!
Date published: 2013-05-19
Rated

5

out of

5
by
FoodieinSC
from
so happy!
I searched for 2 months for modern white, practical everyday use dishes and finally chose these. Crate & Barrel packaged them so well it took some time to unwrap them and I appreciated not having a single scratch!These stack well, no marks when you use a knife on them and they aren't too thin or too thick. Exactly what we were looking for and I bought place settings for 7 for the under the price of other retailers with less quality dishes.No complaints at all, load in dishwasher nicely too. Highly recommend! Best purchase this year so far
Date published: 2013-05-08
Rated

5

out of

5
by
dizmeister
from
great dishes
These are exactly what I was looking for to replace my aging dishes. Bought two sets plus extra plates. Their simple, clean, all white design looks great. The pieces are all generously sized. Because of their design. with the simple lip at the edge, the dinner and salad plates have much more usable space than the ones they replaced. They contain liquids very easily. For the price, they can't be beat for everyday dishware.
Date published: 2013-04-28
Rated

5

out of

5
by
Nofrills
from
Fav everyday kitchen item
Picked up 4 dinner and salad plates at an outlet store 5 years ago. These are the greatest plates for everyday use.Thick and sturdy but not too heavy to hand wash. We aren't gentle with things here at our house and these plates have taken beatings and survive still with no chips.We use the salad size the most; it's plenty big enough for regular meals. O and, the edges have a perfect lip for liquids such as sauces and juices.Later I picked up the wide soup bowls. Also great in minimizing tipping incidents.Can't say enough about how much I love this collection. Nice looking and family friendly!
Date published: 2013-04-27
Rated

5

out of

5
by
Donna MC
from
cafeware ll
I purchased two sets of the cafeware ll and love them. They are great everyday dishes. I added the small bowls which turned out to be the perfect size. Love them!!
Date published: 2013-04-16
Related Products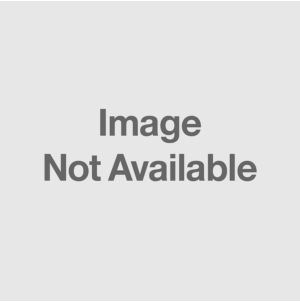 Enjoy café society right at home with the fresh, friendly appeal of...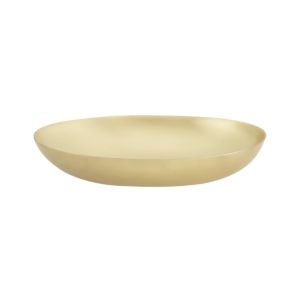 Conceived with the thought of friends and family coming together and enjoying...
Clean contemporary bowls of handcrafted glass rise high and low with clear...