Home
>
Ceramic Electric Specialty Cookware
Ceramic Electric Specialty Cookware
Featured Categories
Shop Specialty Cookware
QUICK LOOK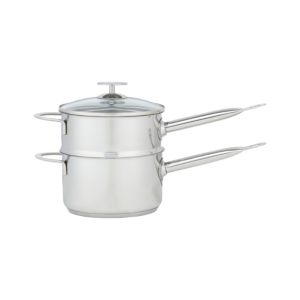 Stainless 2 qt. Double Boiler by Berndes for Crate and Barrel
$44.95
This affordable, versatile stainless cookware was developed just for us in collaboration with Berndes, manufacturers of high-quality, functional and practical cookware since 1921. Gleaming stainless pieces with encapsulated aluminum bases for optimal heat conductivity enhance any cookware collection. Pot can be used with the double boiler insert or alone as a saucepan. Glass lid with grommet allows steam to vent. ...
QUICK LOOK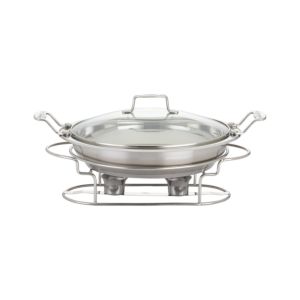 Scanpan® Chafing Dish
$54.97
Entertain in style with this standout chafing dish, finely crafted in polished stainless with fully tempered glass lid. Encapsulated aluminum base allows the versatility of cooking directly in the warming dish on any cooking surface, including induction, or independently with the use of two tealights, fondue/chafing gel or Sterno canned heat. Chafing dish features the same upscale Danish design, eco-conscious ...
QUICK LOOK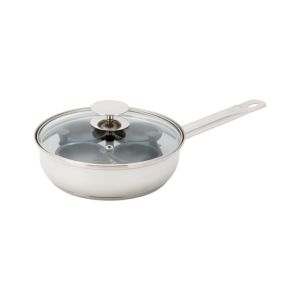 Stainless Egg Poacher by Berndes for Crate and Barrel
$39.95
Whip up perfect poached eggs with this four-cup poacher that cooks gently and evenly while retaining the round shape. Individual eggs cups are stainless steel with aluminum cores and knob handles for easy removal. Each cup has a 2-ounce capacity, also suited to custards, warming butter, steamed appetizers and desserts, and many ethnic specialties. Individual cup may also be used ...