Home
>
Ceramic Stainless Steel Saucepan
Ceramic Stainless Steel Saucepan
QUICK LOOK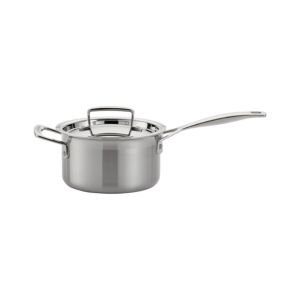 Le Creuset ® 2 qt. Stainless Steel Saucepan with Lid
$114.95
Now experience the heritage and quality of Le Creuset in new hi-tech, tri-ply cookware that conducts heat so evenly and energy-efficiently that only low to medium heat is needed for most cooking. Premium quality stainless steel sandwiches a "total" aluminum core—from the base all the way up to the drip-free, precision pour rims—for even heat throughout. A special magnetic steel ...
QUICK LOOK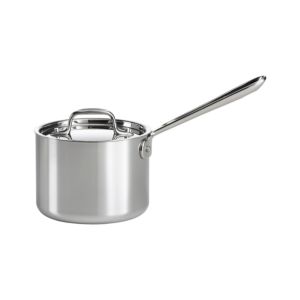 All-Clad ® Stainless 2 qt. Saucepan with Lid
$164.95
Put the cookware that's found in many four-star kitchens to work for you. This professional-grade saucepan has an extra-thick aluminum core that extends from the bottom all the way up the sides for even heat distribution. Bonded to the aluminum core is a hand-polished 18/10 stainless interior that won't react with food and a magnetic stainless exterior polished to a ...