Home
>
Charming Handmade Decor
Charming Handmade Decor
Featured Categories
Shop Decor
QUICK LOOK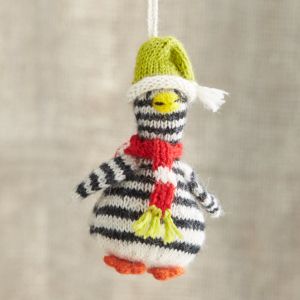 Alpaca Jailbird Penguin Ornament
$3.95
Whimsical handmade penguin is crafted of soft alpaca-blend yarns with charming detailing. This ornament was hand-knit exclusively for Crate and Barrel by women in rural Peru in collaboration with a fair trade group, empowering crafters to earn a sustainable income to provide their families with food, shelter and healthcare.
QUICK LOOK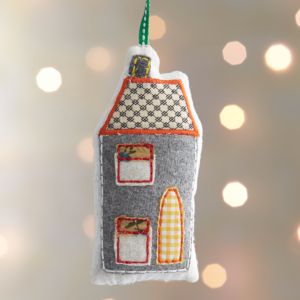 Fabric House with Diamond Roof Ornament
$3.50
From our house to yours, these sweet little homes in a village of four distinct styles are handmade in cotton fabrics and wool felt with charming appliqué and embroidery.
QUICK LOOK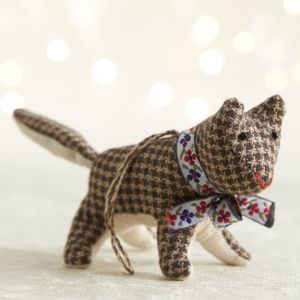 Tweed Fox Ornament
$3.50
Unique fox ornament is handmade in a charming mix of menswear and contrasting fabric with button eyes, whimsical ribbon and hanging cord. -Handcrafted -100% wool shell -100% polyester fill -Made in India