Christmas Garland
QUICK LOOK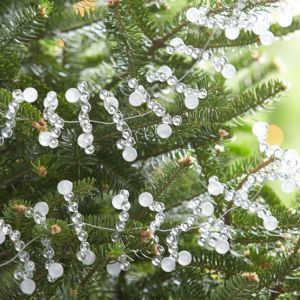 Frost and Clear Bead Garland
$5.18
Large and small beads branch out in clear and frosted finishes to ice the tree in magic. Wired garland allows for easy draping on the tree or banister and for artful arrangements on the table.
QUICK LOOK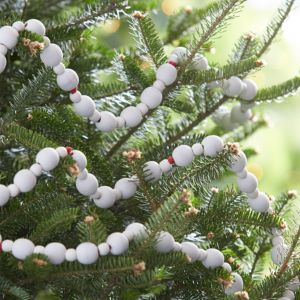 White Wood Bead Garland with Red String
$3.98
Knotted red cord adds an occasional pop of color along the six feet of our beaded garland, crafted of large and small wood balls painted snowy white.