Laundry: $0-$100: Black
Re-considered washing to ironing and steaming. The results are our exclusive formulations by The Laundress® infused with a hint of lavender, an eco-friendly ironing board, a compact steamer and a commercial-grade sorting bin.
Related Products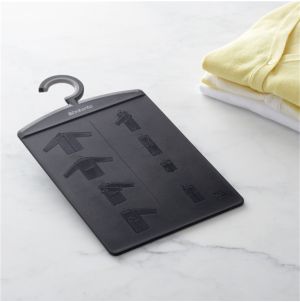 Fold your shirts professionally for a crisp, tailored look and maximized closet...
Expertly designed to care for your finest clothing, Nellie's™ All Natural Laundry...