MAX Modular Shelving: Silver
Our exclusive MAX modular shelving transforms mudroom, laundry room, pantry, playroom and closets. 6-shelf and 3-shelf units with chrome-plated iron or oak veneer shelves connect to fit your needs.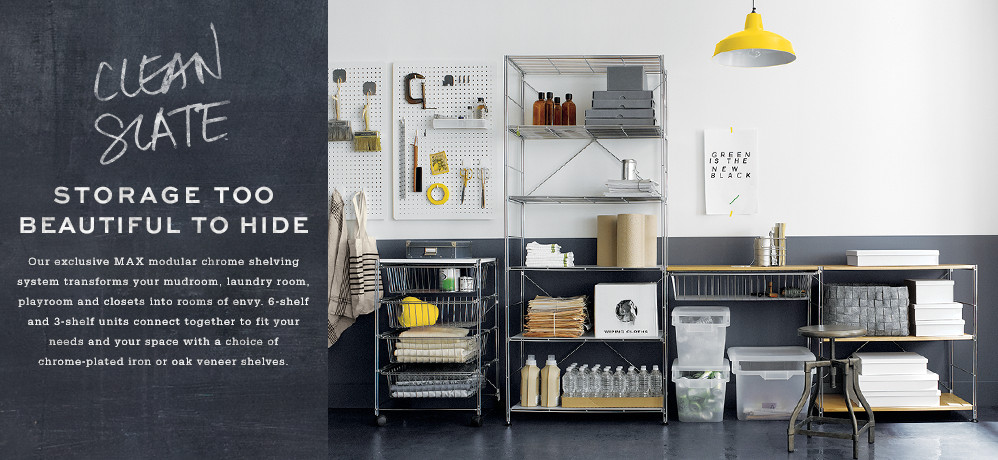 Related Products
Embrace the art of organization with our exclusive MAX modular chrome shelving...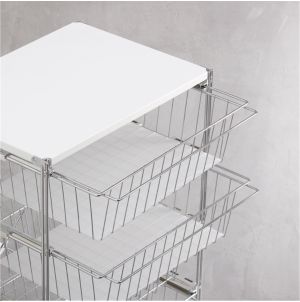 Durable polypropylene liners for Chrome 4 Drawer Cart are perfect for keeping...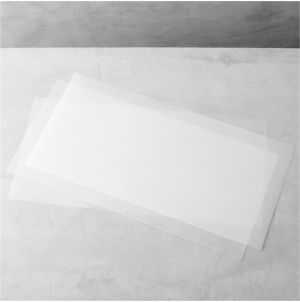 Durable polypropylene liners create a flat surface to stabilize smaller items on...