Storage: Storage Bin
From our wrapping cart outfitted to keep ribbons , bows, crafts and supplies in order. To our exclusive Peggy system of perforated, heavy-duty boards with hooks and bins to keep the little things at hand.
Related Products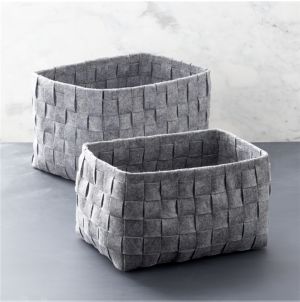 A classic basketweave design is reimagined in heathered grey felt, creating a...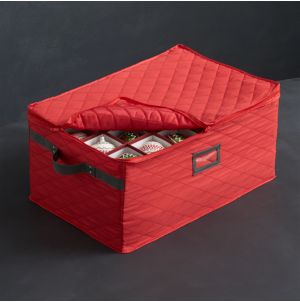 Stow your ornaments off season in our exclusive quilted ornament bin in...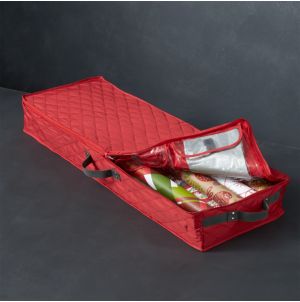 Our exclusive red quilted wrapping paper bin tidies up to 12 rolls...