Storage: Storage Rack: Top Rated
From our wrapping cart outfitted to keep ribbons , bows, crafts and supplies in order. To our exclusive Peggy system of perforated, heavy-duty boards with hooks and bins to keep the little things at hand.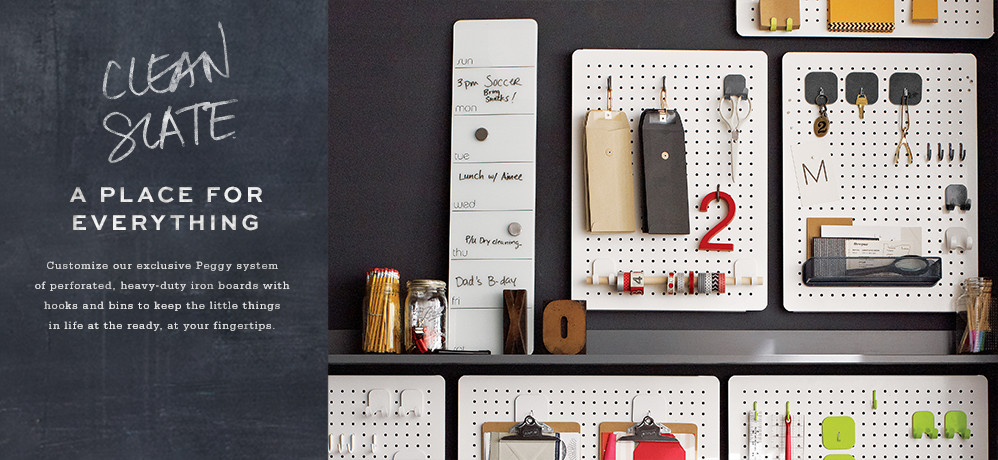 Related Products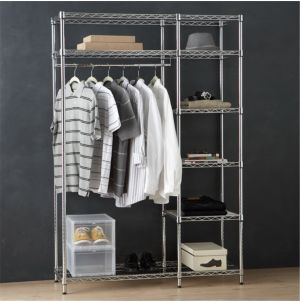 Commercial style chromed steel rack with five shelves and hanging bar organizes...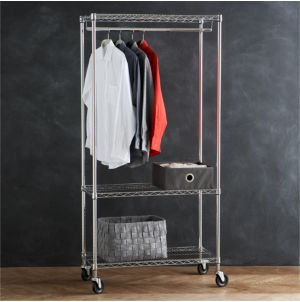 This versatile clothing and linen rack in chromed steel glides easily on...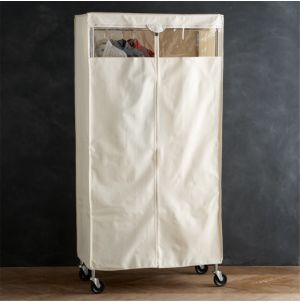 Cover our Work Mobile 3 Shelf Garment Rack with this customized fabric...