Cookie Cutter Set
QUICK LOOK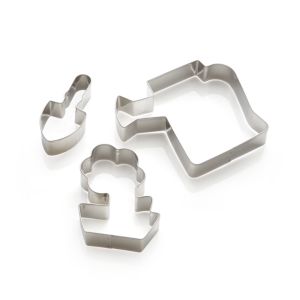 3-Piece Garden Cookie Cutter Set
$2.47
Garden-themed cutters in thematic shapes of a shovel, flower and watering can stamp out seasonal goodies. Nested trio is tied with a yellow ribbon to gift your favorite gardener or baker.
QUICK LOOK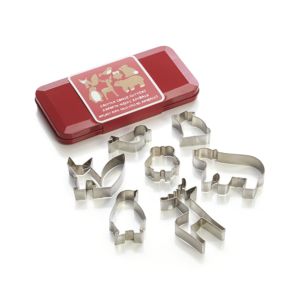 7-Piece Critter Cookie Cutter Set
$16.95
Cute animal cookies are always in season with these fun cutters in unexpected shapes of owl, bird, fox, penguin, rabbit, deer and bear. This little menagerie comes packed in a tin storage box.
QUICK LOOK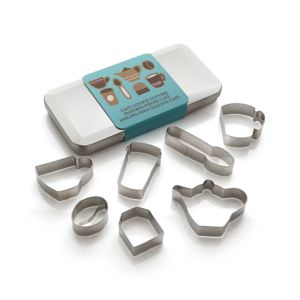 7-Piece Cafe Cookie Cutter Set
$16.95
Cafe-themed cookie cutters in seven sizes create a fun presentation of sweet and savory treats to pair with tea or coffee. Stainless-steel cutters features shapes of a tea cup, tea pot, tea spoon, tea bag, coffee mug, to-go cup and tea kettle. Cutters come nested in their own special tin with artwork designed to help replace them for storage.