Prices and availability are subject to change from the time and date that you print this page.
4/18/2014 10:14:59 PM. For Customer Service, please call 800.967.6696
Crate and Barrel Exclusive
A string of embossed dots adorns the inner rim of this pristine white rectangular server with an elongated rectangular shape in durable bone china. White Pearl dinnerware also available.


White Pearl Server
is rated out of
5
by
134
.
Rated

5

out of

5
by
BLONDEinGV
from
Adorable, but not gigantic
This tray is every bit as adorable as the other reviewers said. I added it to my (our) registry thinking it would be perfect for antipasti for family gatherings with my new very-Italian in-laws. Not so much. It's my fault, though, since I didn't read the dimensions on the C&B web site. It's great for small finger-noshes and/or for small parties. But, the given width is 5.25 inches, so after you take out 1.5 to 2 inches for the gorgeous border, you have 3.5-ish inches in width for plating. Again, I accept full responsibility for my misconceptions, and still love this little tray. But, emphasis on the 'little.'
Date published: 2014-02-17
Rated

5

out of

5
by
Late 20s newlyweds
from
Great serving dish
Love this platter. We used it to serve egg roles and cookies for a small dinner party. Instantly provides a simple but grey presentation. Love the classic, timeless style!
Date published: 2012-12-08
Rated

1

out of

5
by
bungalowJo
from
Loved White Pearl but watch out...
I registered for and received 8 place settings, 2 serving bowls, the large platter, the smaller rectangular platter, creamer and sugar bowl and tea pot for my wedding in 2008. I picked them because they were both beautiful and supposedly durable for everyday use. After using the large platter twice it formed stress cracks. After 2 years one of the dinner plates cracked clear through half of the plate. It's almost 5 years now since I received this china I thought I would have forever but I am down to 2 plates, the rest have either split or have stress cracks that look like shattered glass. The tea pot, bowls, creamer/sugar, cups and saucers and the small platter have, so far, remained fine though I'm very disappointed overall. Well made and taken care of china should last a long time. We used these plates normally and washed them in the dishwasher, which they were supposed to be safe for. No wonder they're being discontinued.
Date published: 2014-04-15
Rated

5

out of

5
by
sarahga
from
Wonderful dinnerware - so sad it's discontinued
My husband and I have been using the white pearl dinnerware as our everyday set for two years now. We have been so impressed with how well the plates have held up to every day use -- we put them in the dishwasher every day, and they are still as beautiful as the day we got them. We continue to get compliments to this day on how elegant and clean this dinnerware is. When I found out a few weeks ago that this set was discontinued, I was really saddened. I went ahead and bought extras for all of our plates, and I bought some of the other items like the sugar and creamer. This dinnerware is such a great purchase -- buy as much of it as you can while it lasts!
Date published: 2014-03-06
Rated

5

out of

5
by
Collector
from
Versatile Design
Dear Crate and Barrel,Please reconsider your decision to discontinue this pattern. I have several china patterns, but this is the most versatile. We dress it up with vintage depression glass for special occasions. We dress it down with poIka dot place mats for every day. I registered for it 8 years ago, and purchase at least one new place setting a year as my extended family grows. I never thought it would still be available 8 years later, but I am so sorry to see it go.
Date published: 2014-03-25
Rated

5

out of

5
by
JLSBird
from
Please Don't Discontinue!
Crate & Barrel - PLEASE don't discontinue this pattern! This is my wedding china pattern. Due to a small wedding guest list, I registered for an everyday set only and thought in the future I would work on a special occasion china set. No need! The pattern and quality of this china is so nice that I've found it's appropriate and beautiful for any occasion. It's tough and practical too! I've dropped a plate right on the tile floor and not broken it, thrown it in the dishwasher, used it to serve my 4 year old. In 5 years of having this set and using daily, we've only broken one dinner plate. I adore it, am 100% pleased with the collection and have been consistently adding to my set for 5 years now.
Date published: 2014-03-25
Rated

5

out of

5
by
Lisset
from
Great decision by C&B to bring this design back!!!
After a long search for simple, but elegant white china we decided on this pattern.  To our horror it was discontinued shortly after our purchase and we had not had a chance to complete the set with the servers.  Out of curiosity, I checked again and you have brought them back!  As C&B customers, we are elated.  Thank you for listening to your loyal customers.  This is a classic pattern that will not go out of style.  We have had no issues with our china.  A suggestion for the future: if you plan to discontinue china, you should advise your customers who have purchased the china to allow them an opportunity to complete their sets given you obtain e-mail address from customers.  If that is not possible, then you should allow customers to opt-in to a service at the time of purchase to notify of any plans to discontinue in the future. 
Date published: 2014-03-25
Rated

1

out of

5
by
PSUKKG
from
Buyer Beware
I too love my White Pearl bone china but after 4 years of use the finish on a number of my plates and bowls are cracking, even my serving platter which I use only for special occasions. I contacted C&B customer svc and was told that this is normal with earthenware and is called crazing. I bought this setting because the website stated that bone china is very durable. If you want your china to look nice for a short period of time, buy it, otherwise don't waste your money.
Date published: 2014-04-12
Rated

5

out of

5
by
msswiss18
from
There is hope!
Hi White Pearl lovers! I registered for this dinnerware for my 02/23/2013 wedding even while it was under "discontinued" as I loved it so much and searched long and hard to find something better, but came up empty!! Crate & Barrel apparently only had a limited contract with the manufacturer to be the US supplier and it is in the works to find another retailer for it. Hope that helps! Get those pieces at a discount now while you can! :)
Date published: 2013-12-27
Rated

1

out of

5
by
selaineburke
from
Disappointed
I bought my original set ten plus years ago. Over the years I have had to replace several dinner plates. Some cracked on their own and I had a couple crack because I put them in the microwave. A couple of years ago when I tried to replace two of the dinner plates I found that the pattern had been discontinued. Then recently I discovered that it was back in stock so I order the two I needed. The pattern is the same, but the size of the plate is somewhat larger than what I originally purchased -- they don't match what I have. Very disappointed. I would only buy these again if I replaced all the dinner plates, and that is not likely to happen. I would only recommend buying if you don't think you will have to replace anything. Might not match what you have.
Date published: 2014-04-12
Rated

1

out of

5
by from
Everything Cracks!
I received this dining set as a wedding gift. Two weeks after I received it, a bowl cracked in the microwave. Crate and Barrel replaced the bowl right away. I've had the set for 3 months now and two more plates have cracked, this time in the dishwasher. Now, I'm returning the entire set as this is clearly going to be an ongoing problem. I would not recommend this set. They are not dishwasher or microwave safe.
Date published: 2014-04-12
Rated

5

out of

5
by
TarHeelJess
from
Please don't discontinue White Pearl pattern!!
Seven years ago my husband and I switched our wedding registry from a high-end department store to Crate & Barrel because I didn't want any other china pattern.... as soon as I saw White Pearl, I knew it was the perfect pattern for us. It could be dressed-up for special occasions, but still be perfectly suitable (and durable!) for everyday. I've never been disappointed until I got on C&B's website to buy a few more pieces and saw that it was being discontinued! Crate & Barrel, please reconsider. There are obviously other women out there who don't want to have to start over with a new pattern based on the reviews, or have to start shopping at replacement-type outlets. Yuck.
Date published: 2013-04-13
Rated

5

out of

5
by
KatieC2008
from
Classic Beauty
I first purchased this set 5 years ago as my wedding china. With the threat of it being discontinued it pushed me to complete at least part of my set before it was too late. When it came in the mail even my husband was impressed with the quality and its beauty. Would recommend over and over again for these classic beauties.
Date published: 2013-11-08
Rated

5

out of

5
by
KWMB
from
Stunning dinnerware!
We registered for this china pattern as our everyday dishes for our upcoming wedding, and have already received a few of the pieces...all I can say is that these dishes are STUNNING in person. We've been using the few place settings we have received so far for the past few months, and they have held up beautifully to repeated handling, washing, use, and time spent in the dishwasher...they're incredibly durable, and still look like they did straight out of the box. There's something so beautiful, timeless, classic, and elegant about these dishes, and we know it's a pattern that we'll love for many years to come! My fiance and I both love to cook, and there's just something about the way that beautiful, creamy white dishes show off the food that you've plated up...it just makes everything look that much better!I was so disheartened to see that this pattern is being discontinued this coming January...but we're fortunate that we were able to add these to our registry, and hope that we get all of the pieces on our wish list before the inventory is depleted! Please reconsider this decision, Crate and Barrel!!
Date published: 2012-12-10
Rated

5

out of

5
by
Redping
from
7 years and going strong
We got this off our registry in 2005, seven years later these dishes look fantastic. They have held up well even though we put them in our dish washer and microwave. They are surprisingly sturdy despite their fragile appearance. These are our every day dishes and we have suffered two casualties. One dish broke and a salad plate has a little chip. Other than that everything looks as it did when we bought them. I wish that the deeper bowl was a little bit deeper, but that is my only complaint. I would highly recommend these dishes!
Date published: 2014-03-06
Related Products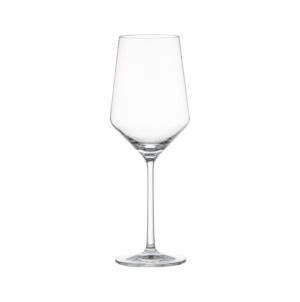 A new angle in stemware from Schott Zwiesel creates an edgy silhouette...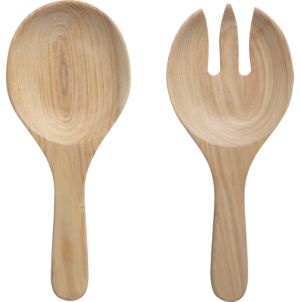 Broad servers with scooped heads and short handles become an extension of...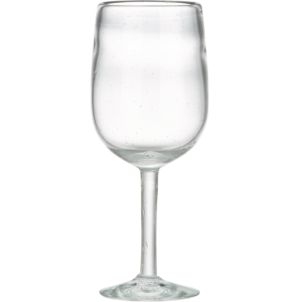 Mexican glassware gets the clear advantage in recycled "white" glass and classic...