Home
>
Flexible Cooking Utensil
Flexible Cooking Utensil
Featured Categories
Shop Cooking Utensils
QUICK LOOK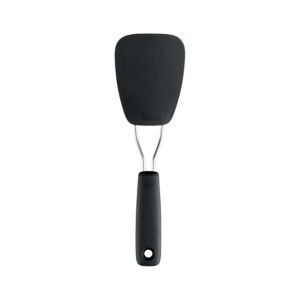 OXO® Flexible Turner
$6.95
Just the right amount of flex gives you great control for flipping, turning, moving, and lifting even the most delicate of foods. Heat-resistant black nylon head slides smoothly under fried eggs, pancakes, burgers and more.
QUICK LOOK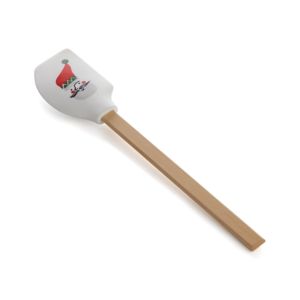 Santa Spatula
$9.95
British illustrator Jenny Bowers conjures jolly Santa with a jaunty hat to grace our seasonal spatula with the joy and hospitality of the season. Sturdy yet flexible, the white silicone head features all the right angles and corners for stirring, mixing and scraping in a variety of vessels. -Designed by Jenny Bowers -Silicone head -Beechwood handle -Hand wash -Made in ...
QUICK LOOK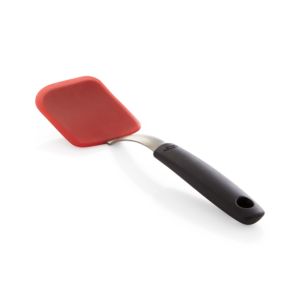 OXO ® Cookie Spatula
$7.95
Oxo Good Grips cookie spatula combines the strength of stainless steel with the advantages of silicone—heat resistant to 600 degrees and safe for non-stick cookware. Outer silicone layer is bonded to a flexible stainless steel core for added stability. Spatula's thin, flexible edge glides easily beneath cookies on a crowded baking sheet. Angled handle with a non-slip grip keeps hands ...