Prices and availability are subject to change from the time and date that you print this page.
7/30/2014 1:08:51 AM. For Customer Service, please call 800.967.6696
A magic wand transforms coffee drinks into frothy delights. Hand-held frother works right in a mug of milk, creating perfect froth in about 20 seconds. Also great for hot chocolate and emulsified dressings and sauces.


Aerolatte® Frother
is rated out of
5
by
39
.
Rated

5

out of

5
by
Flavia2
from
Awesome
This actually works much better than a $100 gadget that I used to use but broke countless times. Love it!
Date published: 2012-10-19
Rated

5

out of

5
by
Dashmer
from
Perfect for lazy morning people
Froth just adds that extra little something to lattes... but I'm way too lazy to deal with a mult-part fancy coffeemaker that takes 5 minutes to warm up and then another 10 to wash all the little parts so the milk doesn't sour in the piping. (Trust me, I've seen my mom do this so many times and could never fathom how it was worth it, no matter how nice it makes the coffee.)With this? A few seconds to froth and another few seconds to clean, and just as nice: it pops into a drawer and doesn't have to take up tons of counter space!
Date published: 2012-04-25
Rated

5

out of

5
by
jtboston
from
Quick Frother
I was looking for a frother to keep in my desk at work and this is perfect! It was inexpensive, works quickly, and creates a great froth. Why spend $4+ per day at Starbucks when you can whip up lattes on your own?! I would definitely recommend this.
Date published: 2012-04-24
Rated

5

out of

5
by
GotMilk
from
It works
It works and it work really well especially for a $20. Why spend $100 for a equivalent tool?
Date published: 2012-03-26
Rated

4

out of

5
by
lululala
from
Perfect foam!
I use it everyday and it whips up perfect milk for my morning lattes!
Date published: 2012-03-12
Rated

5

out of

5
by
anita79
from
Great Product
This Milk Frother is incredibly easy to use, and it's the only frother that I've tried to actually work. It takes about 10 seconds to get great froth at home.
Date published: 2012-02-29
Rated

5

out of

5
by
letsgoshopping
from
Great Gadget!
We have become addicted to Lattes! We have a Keurig machine and this gadget has been great at adapting our regular coffee into delicious lattes and cappuccinos. My husband used it so much, the batteries were worn out within a week. The gadget cleans up nicely and is effective at creating a nice lathery foam.
Date published: 2012-02-29
Rated

5

out of

5
by
charlie2012
from
No fuss froth
This is a very efficient little gadget. It renders beautiful frothed milk in seconds for my capuchino. You can adjust thickness as you prefer. The plastic case is a plus to keep it clean and safe in my utensils drawer.
Date published: 2012-02-28
Rated

1

out of

5
by
hattie
from
broke
This aerolatte frother broke after the second use. Replaced batteries - no go. Terriible product and very disappointed.
Date published: 2011-09-13
Rated

5

out of

5
by
jasboom
from
my husband loves my homemade coffee drinks
what a great fun tool in the kitchen, my husband loves all of the great coffee drinks i have been able to make at home! yummy!
Date published: 2011-08-19
Rated

5

out of

5
by
Beermints
from
LOVE IT
Why didn't i buy this earlier?! This tool makes my hot chocolate and lattes nice and foamy!!! <3
Date published: 2011-08-16
Rated

5

out of

5
by
cathybb
from
It Works!
Do I want a $200 frother on the counter or do I want a $20 appliance that does the same thing and fits in the drawer? I love this thing. I have only used it for making latte with skim milk. It is amazing how it whips up that skim milk. To clean, you just dip it in soapy water and whirl it there for a few seconds.
Date published: 2011-05-19
Rated

5

out of

5
by
terpar
from
Great frother!
Froths milk as well as your neighborhood coffee shop
Date published: 2010-10-24
Rated

5

out of

5
by
penelope78
from
best frother!
we've been through a few frothers, and good brand name ones also...this by far is the best frother! it's super easy to use, doesn't take up space and comes in a great little case. works every single time, cleans easily and always froths perfectly!
Date published: 2010-05-11
Rated

5

out of

5
by
chefdiva
from
great frother!
this worked better than my latte machine! created 90% less mess and was 10 times faster!
Date published: 2009-12-26
Rated

5

out of

5
by
Jodilo
from
Foam, Foam, Foam
This is my new favorite thing! I use it every morning while I am making my coffee. It does a great job frothing my skim milk. You need to warm the milk (not boiling) and then it within 30 seconds you have foam for your drink. It is easy to clean up, too. I bought one for my brother for Christmas.
Date published: 2009-12-20
Rated

5

out of

5
by
10prinm0
from
Love it!
I received this as a gift and love it! I've used it for hot chocolate and coffee so far and can't wait to use it on other things. The clean up is the best part. Just run it under runninig water and it let it dry. The size is great as well - so easy to store.
Date published: 2009-12-17
Rated

5

out of

5
by
sugarhi980
from
It's froth-tastic!
I have never owned a frother before, but this one is awesome! It's so easy to use, even for a newbie like me. I have found that it takes a bit longer than the 15-20 seconds they say it will take to froth the milk, but I also haven't been heating the milk as much as they recommend. All-in-all this is a great way to turn ordinary coffee into a wonderful, frothy drink. I keep it in my bag and take it to work with me so I can enjoy tea lattes after lunch - no more trips to the chain coffee store!
Date published: 2009-12-01
Rated

5

out of

5
by from
AWESOME
This was not my first frother, but it is the best I have ever seen. The design makes it easy to use and it produces more froth much faster than other designs. I am giving this one as a gift.
Date published: 2009-11-20
Rated

5

out of

5
by
S Lou
from
Lots of Uses For This
I love this product. Have had it for awhile. I use it for lots of things, from whipping cream to ice cream drinks. My husband likes it to, he uses it for mixing his health drinks. The clean-up is a plus for him. I am thinking about Christmas gifts for this product.
Date published: 2009-10-18
Rated

5

out of

5
by
hanita
from
The perfect gift!
I bought this for my parents who are coffee connoisseurs without an espresso machine and they LOVED it! They called me the day it was delivered and had already made four cups of coffee, whipped up frosting for a cake, and made milkshakes in a flash with this powerful little tool. Their rapid caffeinated speech was proof enough that this gift would get a lot of use!
Date published: 2009-06-20
Rated

5

out of

5
by
missmitzi
from
Makes ordinary coffee much better!
This is so easy to use to make frothy milk for coffee. I used to have a different kind of frother, with a carafe and pump but this is much simpler to use and clean. Just be sure to follow the directions carefully--I made a big mess the first time I used it!
Date published: 2009-05-31
Rated

5

out of

5
by
birdee79
from
We Love it!
My husband and I received this frother as a wedding gift and we really love it. It does a much better job than products that are many times more expensive. We have a stove top espresso pot and we make lattes and cappuccinos with the help of this Aerolatte all the time and they are terrific!
Date published: 2009-05-28
Rated

5

out of

5
by
Cheap Chic
from
Starbucks, move over
For just a few bucks, this will quickly save you money and allow you to enjoy cappuccinos and lattes at home. Takes just a few seconds and voila!
Date published: 2009-05-27
Related Products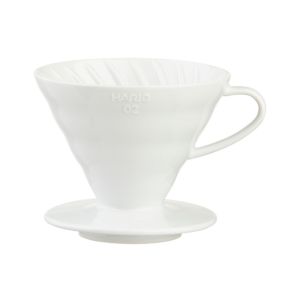 Sculptural white ceramic dripper features a strategic cone shape and comfortable handle...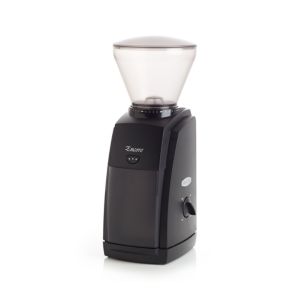 Precision cut steel burrs produce a wide range of grind profiles perfect...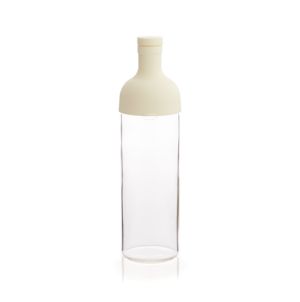 The Hario cold brewing tea maker refines the art for milder, richer...