Home
>
Gluten Free Sugar Candy
Gluten Free Sugar Candy
QUICK LOOK
Cinnamon Coal Candy
$0.97
These lumps of "coal" are a tongue-in-cheek version of the traditional stocking stuffer for the naughty ones on your list. Handcrafted by Hammond's, a Denver-based candy company founded in 1920, scrumptious cinnamon hard candy is molded to resemble actual lumps of coal.
QUICK LOOK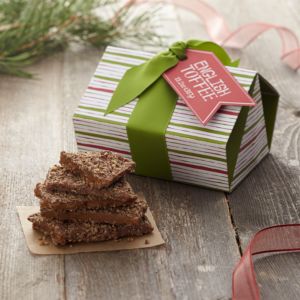 English Toffee
$4.97
Our irresistibly delicious classic toffee is made by hand in copper kettles, coated in rich milk chocolate and sprinkled with chopped pecans. Reusable gift box is tied with a green ribbon. -Contains milk chocolate, pecans, butter and sugar -Produced in a facility that processes nuts -Gluten free -Yield: 8 servings per container -Shelf life: 6 months -Made in USA
QUICK LOOK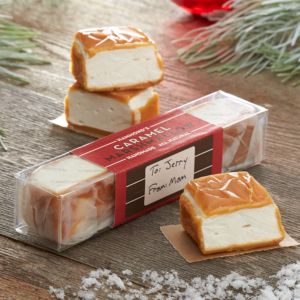 Mitchell Sweet Caramel Marshmallows
$0.97
Handcrafted with locally sourced ingredients in a three-day process, these best-selling marshmallows are dipped by hand in sweet, gooey caramel for a doubly delicious treat. The original 90-year-old recipe attests to the dedication of Hammond's Candies, founded in Denver in 1920, to traditional confectioner's recipes and methods.