Heavy Duty Bin
QUICK LOOK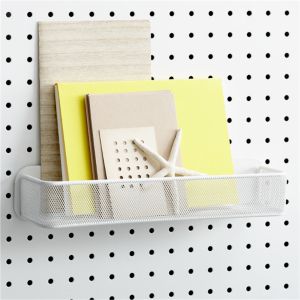 three by three ® Peggy White Mesh Bin
$12.95
Hook it, hang it, have it all in view, all at your fingertips. Carefully crafted of heavy-duty iron, our system of white perforated boards and accessories helps you achieve meticulous order in any room that needs tidying. Add this foot-long mesh bin to any of our pegboards to contain office or craft supplies, keys and sunglasses, tools and more. -From ...
QUICK LOOK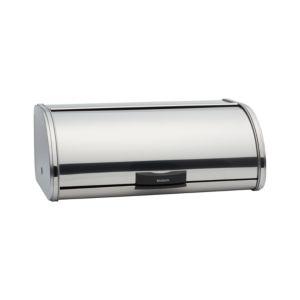 Large Bread-Storage Bin
$59.95
A sleek new take on the classic breadbox, streamlined in chromed steel with easy-open rolling lids, textured bases for added ventilation, and flat top for storing other items. Small holds two full loaves of bread; large holds three.
QUICK LOOK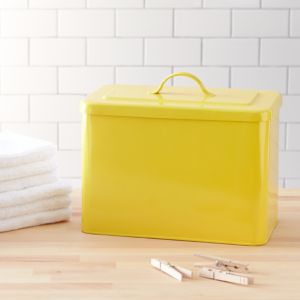 Rectangular Yellow Bin with Lid
$19.95
Heavy-duty iron bin with a yellow powdercoat finish offers bright, sturdy storage for laundry, garage, closet or utility room.