Entertaining
Table Decorating Ideas
Just like a well-coordinated outfit, a put-together table shows off personal style and provides inspiration. More importantly, it makes guests feel special when they sit down to dine with you. No matter if it's an informal get-together or a dressy holiday dinner, the setting should feel both festive and friendly—without demanding too much out of the host. What's great about these six table decorating ideas is that they're so easy and practical, you'll be able to follow them even when your timing is tight.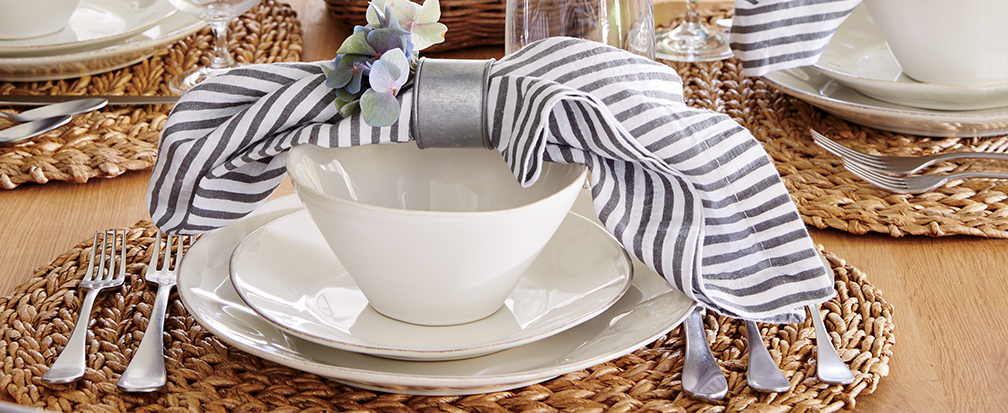 1
Consider complimentary colors
If selecting a palette proves tricky, think of hues that occur in nature and feel appropriate for the season and your scenario: zinfandel red and vine brown, ocean blue and sandy white, pineapple yellow and palm green. Incorporate these colors in your selection of linens, florals, and placecards. Then incorporate metallic accents in the form of flatware, vases, or placecard holders.
2
Give guests pride of place
The simplest way to make people feel welcome is a place card of their very own. Select one with a little personality that fits your theme, such as an autumnal motif of a leaf or a pumpkin. Then use a metallic marker or a sharpie to write each guest's name on a placecard.
3
Don't fuss over a fancy floral centerpiece
Gorgeous blooms are great, but you don't want them to distract from conversations between guests. First determine the size of your centerpiece based on the size of your table (a larger dining table has more room for a bigger arrangement). Make sure the flowers don't reach eye height and block anyone's view. An easy DIY centerpiece option is to group flowers of one variety together or create smaller arrangements to display along the table in bud vases. Really go the extra mile by offering up the arrangements as favors for the guests to take home.
4
Layer on the table linens
Create a soft foundation for flatware and dinnerware with table runners, placemats, and napkins. Not only do textiles inject fresh color to the scene, but they offer rich contrast, pattern, and texture. Think creatively about how to lay them, such as displaying table runners across the width of the table to create facing place settings.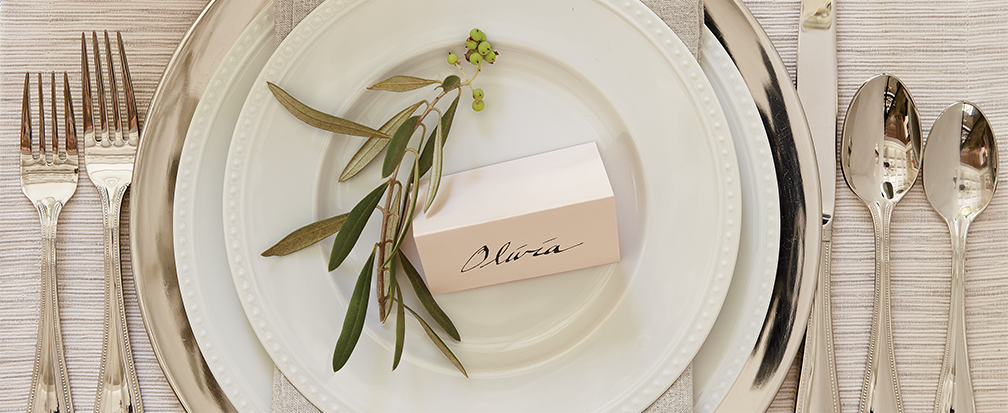 5
Go low and high
Add dimension to your spread with the help of cake stands, glass bowls with pedestals and platters. Not only will dishes be easier to see, but the spread will look more satisfying when it's not at one height. Just be sure to leave some clearance space so you can pick up and set down each dish on the table with ease.
6
Shine the right kind of light
We all look best in lighting that's soft and subdued. If you can't dim your overhead fixture, consider borrowing a lamp or two from another room that will cast a more inviting glow. Candle holders with votives also do the job without demanding much attention. Scatter them across the table and light them before guests arrive.
Beyond the centerpiece, linens and lighting, remind yourself that your guests are coming for the company. By planning ahead and decorating the table with these tips in mind, you'll have more time to mingle and enjoy the meal.
How do you give your tables a touch of style? Share your table decorating ideas with us by using the hashtag #CrateStyle.
View More Entertaining Ideas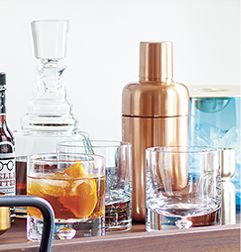 How to Stock a
Home Bar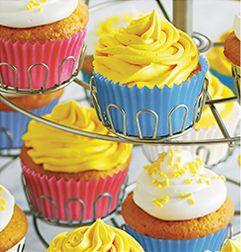 Cupcake Display
Ideas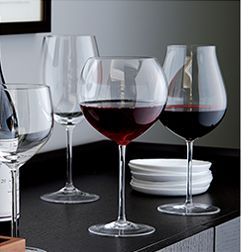 How to Host a Wine
Tasting Party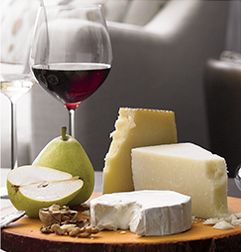 How to Create a
Cheese Platter
Back to Top