Prices and availability are subject to change from the time and date that you print this page.
10/26/2014 1:58:12 AM. For Customer Service, please call 800.967.6696
Start a culinary revolution on your countertop with this commercial-quality blender, prized by chefs for decades. The Vitamix does it all: makes smoothies and cocktails, frozen desserts, nut butters and hot soups from raw ingredients in just a few minutes. A +2.2 peak horsepower motor propels the laser-cut stainless-steel ice-crushing blades up to 240 MPH, blending raw ingredients while retaining the vitamins, minerals and enzymes – even the nutritious seeds and rinds of produce. Elegant design features illuminated control panels, soft-grip controls and easy-grip handle. Five pre-programmed settings plus responsive variable speed control and pulse function offer maximum blending flexibility and creativity. A powerful vortex promotes thorough blending, with the help of a patented tamper for use with ice and denser ingredients. Spill-proof lid with removable cap allows for tamping and addition of ingredients during blending. Vibration dampening and enhanced airflow management similar to commercial models dramatically reduces noise. Includes a getting started DVD featuring chef Michael Voltaggio, owner's manual and a hardbound recipe book with over 200 recipes.


Vitamix® 750 Professional Blender
is rated out of
5
by
31
.
Rated

4

out of

5
by
mldoe19
from
Best Blender Yet!
Pros: Very powerful, easy to maintain, multipurpose, promotes a healthier dietCons: After a few months of use (approx. 3/week), the container is already showing signs of wear
Date published: 2014-08-05
Rated

5

out of

5
by
eusoul
from
Great Value... Totally Love it.
I have had my vitamin for about a year and I absolutely love it. I was shopping it against a Ninja Blender, and found it superior for many reason. 1st the 750 fits perfectly under the counter. Some of the other are to tall. The salesperson at the was instrumental in pointing this out to me. I like that tamper, vs the blenders that have the center column that takes up more space, and is one more piece to clean. The presents on the 750 are amazing. I mostly use the Smoothie, Frozen Desert, and Self Clean modes. I also like how the ninja accessories just drop right into place. No keyed components that that have you trying to wrestler the blender from the base like on the Ninja, or complicated lid systems. This makes a difference when you want that quick smoothie in the morning. I LOVE IT!
Date published: 2014-08-05
Rated

5

out of

5
by
Tweenkie
from
Best blender
I saw this blender for the first time and i felt in love with. It so easy to use blend anything really well and i can make and create many dishes.
Date published: 2014-08-05
Rated

5

out of

5
by
lou2u
from
Excellent Product - Excellent Reputation!
I bought the Vitamix 750 Professional Blender to replace a stainless steel Vitamix I owned for 28 years. That kept on going, and going, and going, until it died a peaceful death. This replacement unit is larger, faster, more powerful, and even more versatile than my original one. Though this blender is a high ticket item, I consider it to be worth every penny. I paid $350.00 for the one I purchased in 1984 and it served me very well. At the end of its run, it owed me nothing. With all the new speed cycles and options, I expect this to surpass the lifetime of my old one. Esthetically, this new unit is a beautiful piece of machinery. Functionally, it surpasses my expectations. In my mind, nothing beats a Vitamix!
Date published: 2014-08-04
Rated

5

out of

5
by
ttavill
from
Best Blender Ever!
My dad bought this to be his ultimate smoothie maker. It is seriously amazing!!! He loves it and so does everyone else. Not only does it make smoothies but soups and so much more. It really is a blender that does it all. I would HIGHLY recommend this to everyone I know.
Date published: 2014-08-04
Rated

5

out of

5
by
dswrht
from
Couldn't be more pleased
I did a lot of research and it took me over a month to make my decision but boy am I glad I decided to purchase my Vitamix.
Date published: 2014-07-25
Rated

5

out of

5
by
wendy
from
love it!
I bought this version to replace the old one I had been given. The old version was fine, but this is new and improved. I love the lower profile, it finally fits on my counter under the cabinets. Much quieter than the other one. The presets are great, although I find that the smoothie preset doesn't run long enough. I just run it for a few extra minutes on the manual setting. Overall, I am very happy with it.
Date published: 2014-06-09
Rated

5

out of

5
by
Cathyfo
from
Awesome smoothies!
I was sceptical at first but the Vitamix 750 is really great. It's so easy to operate and the smoothies turn out perfect. The self clean option is also a nice feature! Wish I'd bought it a lot sooner!
Date published: 2014-06-09
Rated

5

out of

5
by
becky
from
best purchase ever
Easy to use, simple to clean, best blender i've ever had. Makes life simple. Comes with a CD to help walk you through learning to use it appropriately.
Date published: 2014-06-09
Rated

5

out of

5
by
Sarahno21
from
This Vitamix Rocks!
I just got my Vitamix and I could not be happier. Make sure you read the instructions and follow them to ensure your smoothies turn out perfectly.
Date published: 2014-06-09
Rated

5

out of

5
by
sammy
from
BEST OF BEST
I got this about a year ago and it is the best blender of my life. I use it everyday to blend veggies and fruits.
Date published: 2014-06-09
Rated

5

out of

5
by
Schepka
from
Absolute perfection
I am very happy with this machine! Better then any other blender out there! Worth every penny
Date published: 2014-06-04
Rated

5

out of

5
by
Torz
from
Worth the $$$
We bought this a month ago after much deliberation over wheather it is really worth the money compared to other blenders... it is!I make great soups in there (haven't tried the heating setting yet) and the smoothies are SO smooth. I've never had food sticking or not mixed in properly which I would always get with my cuisinart.We were told it was quiet - that I'm not convinced on. It still seems very noisy to me, but then again it is a powerful blender and it is very efficient.
Date published: 2014-05-27
Rated

5

out of

5
by
BigGreen
from
750 vs 500 (or 6300)
One thing that I noticed was missing from many reviews, most of which are purely testimonials of how amazingly in love everyone is with these machines (with PERFECTLY good reason) is a compare and contrast between the higher preset models. I had the privilege of trying out the 6300 for about 6 months (also known as the Pro 500, with 3 presets) and now owning the 750.Noise... a few people have said there isn't a noticeable difference. That's insane. There is a huge difference in how much more quiet and sturdy the motor comes across in the 750. The lighting in the 750 adds a great touch to the modern look (I am not sure about the 500's ascetics, but the 6300 is the same motor/presets and wasn't as nice), as well as the additional presets being handy, in particular the self clean.Finally, I had purchased the extra 48 oz container that is shorter, and noticed right away that it's fit is much more 'snug' and firm on the 750 than on the 6300.All in all, extremely happy with the upgrade and if I had to do it over, the extra few dollars to spend on the 750 is WELL worth the investment if you're going to plunk down enough to buy these machines in the first place.Extra... the cookbook that comes with the 750 is much more substantial and plentiful than the 6300. Hope that helps anyone leaning one direction or another.
Date published: 2014-04-25
Rated

5

out of

5
by
Bethany22
from
High powered blender
I bought this powerful blender a month ago and I am so glad I did. I had been doing research about juicing vs blending, trying to figure out which one would be most beneficial to my health. I chose blending and decided to purchase the Vitamix. When you blend, you get to keep all of the fiber and bulk of your fruits and vegetables. Nothing goes to waste using the Vitamix! Every morning I throw my fruits and veggies in the blender. I add a little water and some ice cubes and I turn the dial to "smoothie." The consistency is perfect...my health has also improved!!!!!
Date published: 2014-04-20
Related Products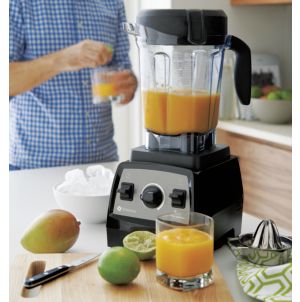 Start a culinary revolution on your countertop with this commercial quality blender,...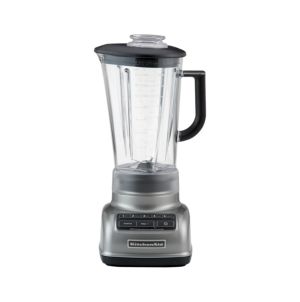 Powerful, precision vortex blending, with sharp Sabatier stainless steel blades and high...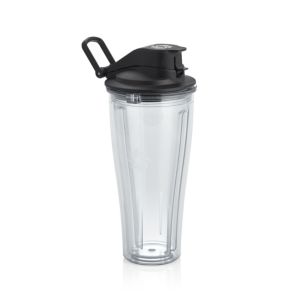 Double the delight of your Vitamix Personal Blender with this add on,...