Prices and availability are subject to change from the time and date that you print this page.
9/18/2014 7:03:30 PM. For Customer Service, please call 800.967.6696
Crate and Barrel Exclusive
Delicate grape clusters etch chunky, recycled glass with fiesta-seeking fun. Handcrafted glasses are generously sized for sangria, margaritas, beer and more, adding Latin-style flair to your next gathering. Due to their handcrafted nature, glasses will vary slightly in size and capacity.


Maria Double Old-Fashioned Glass
is rated out of
5
by
22
.
Rated

4

out of

5
by
rjdenver
from
love these glasses ! never had the Miguel
Love these! I see lots of comments about the Miguel which I have no experience with, I think the etching on these is charming and each is unique due to the hand made nature of the glasses - love them and will buy more and add to the set!
Date published: 2014-09-13
Rated

1

out of

5
by
tmissing
from
What have they done to the beautiful Miguel glasse
I have this glass... etching grapes on it is a huge mistake. PLEASE bring back the plain Miguel glasses. I need to replace some and am very disappointed that they are no longer available.
Date published: 2014-08-09
Rated

1

out of

5
by
Deborah304
from
Please bring back Miguel
I agree with the other comments. I love the simple design of the Miguel & have been patiently waiting for it to return. Please bring it back.
Date published: 2014-08-07
Rated

1

out of

5
by
dianeinthemountains
from
I'm casting my vote for the Miguel!
I just came back to Crate and Barrel to order more Miguel glasses. We run an inn and our guests always ask where we got them. For those of you who do not know what the Miguel glasses looked like, they looked exactly like the Maria but they did not have the etchings. I'm not sure what C+B was thinking with this design change. The Miguel was the perfect water glass. There's so much visual and tactical interest already with the bubbles, the irregular thickness of the glass and the slight crookedness of the shape. The Miguel glass looked like water before you ever put water into it. C+B, please step away from the etching machine!
Date published: 2014-08-07
Rated

5

out of

5
by
chan
from
distinctive pretty glasses
I bought these and used them for a party and loved them. I will used them all the time. I was suprised that people gave them such a bad review. I wonder if they are reviewing the lack of Miguel glasses rather than this pretty glass. This one has a fun design, it fits your hand very comfortably and looks and feels good. The only drawbacks that I found are related to the handmade nature--I feel that it should be hand washed and it probably breaks or chips more easily.
Date published: 2014-08-07
Rated

5

out of

5
by
AmyM
from
Pretty glass
I bought a group of these and have enjoyed them for over two years. They have been sturdy and decorative. I have the 2.5"x 4" glasses. I love them for their size and casual appearance. I looked up a picture of the Miguel and it looks terrific too.
Date published: 2014-07-22
Rated

1

out of

5
by
LizL
from
Please bring back Miguel!
I, too, was so excited to see a Miguel replacement, and then found these. The etching ruins it for me. Please, PLEASE, bring back the Miguel glassware. I would gladly purchase more of those to replace the ones that have broken or chipped!
Date published: 2014-07-22
Rated

1

out of

5
by
craigr
from
Bring back Miguel, these new glasses are stupid.
Seriously C&B bring back the Miguel. We own and love the Miguel and I want to replace our broken ones. I am very upset to find that the beautiful Miguel has been replaced by this cheesy version with added design. Listen to your customers, get rid of the design and bring back the original glasses. I know I'll drop a couple hundred bucks on them when you restore the originals . I'll hold out for the Miguel until we are too low to use them as a set anymore. If I can get more Miguel I'll buy them, but if not I will shop some place else.
Date published: 2014-07-19
Rated

1

out of

5
by
jane44
from
Bring back Miguel!
I love my Miguel glassware, both sizes, but have broken a few and would love to replace them. I don't like the etching on the Maria at all!
Date published: 2014-07-05
Rated

1

out of

5
by
nelliebly
from
Viva Miguel!
I couldn't agree more with what others have said...I get so many compliments on my Miguel glasses and was just about to order some replacements when, ack, I saw Maria, an ill-conceived hybrid of retro (to generously describe the etching) and modern global. Crate and Barrel, this is a New Coke moment. Do the right thing and bring back the original.
Date published: 2014-05-30
Rated

1

out of

5
by
leakytiki
from
Bring back Miguel!!!
I've owned and loved the Miguel glasses for years, but when they started chipping I hoped to buy some replacement glasses. I was quite bummed that they've been replaced with this version with their grandmother-like etchings. I hope Miguel comes back as I liked the weight and simple elegance of those much better.
Date published: 2014-05-28
Rated

1

out of

5
by
imissmiguel
from
Bring Back the Miguel glasses--replace the Maria!
I'll echo the other comments here. This is a poor replacement for the classy Miguel highball glasses. The etching is cheesy. I'd buy the Miguel glasses in a heartbeat if they were returned to stock to replace my broken ones, but I won't buy the Maria glasses. They are not my style and they don't match my set of the Miguel glasses.
Date published: 2014-05-19
Rated

1

out of

5
by
coleadrift
from
Not as nice as the Miguel
I'll chime in too - I love the Miguel glasses so much, and need to replace some of our set that have been broken. The Miguel is such a classic style, I'm not a fan of the etched Maria design. Hope you can bring the plain one back!
Date published: 2014-04-16
Rated

2

out of

5
by
Negra16
from
Not the same
I purchased those glasses online, thinking that it will look the same like the Miguel glasses that I have and love, I return those glasses a soon I saw it....don't like the design......:
Date published: 2014-04-03
Rated

1

out of

5
by
cmbk
from
I agree, bring the non-decorated glasses
Not everything has to be decorated. My stock is getting very low and I have been waiting for them to come back.
Date published: 2014-03-31
Related Products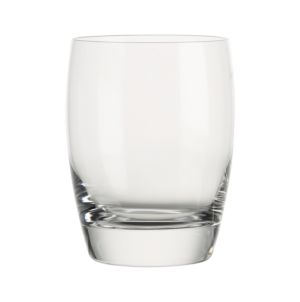 Stock the bar with classic Italian entertainers priced for every day, styled...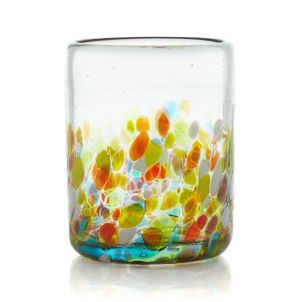 Bits of molten glass speckle rainbow confetti on clear recycled glass in...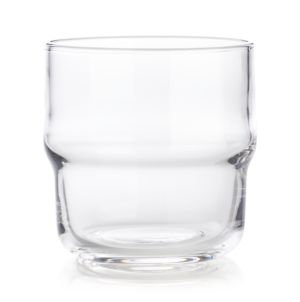 Aaron Probyn throws the classic cocktail glass a curve, adding a modern...