Metal Stand Mixer
Customer Favorites
More Details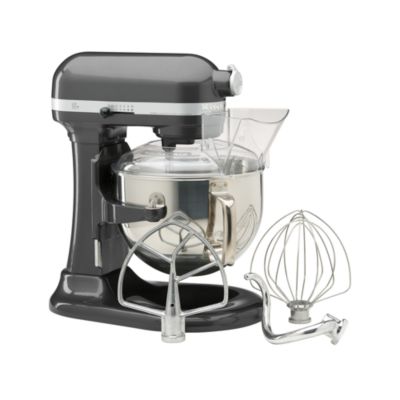 close
Professional mixing power with a commercial-style motor for the home kitchen. The most powerful stand mixer in its family, this high-performance beauty with 14 cups of flour power is able to churn through double batches of bread dough with a Powerknead spiral dough hook that replicates hand-kneading. Professional bowl-lift design raises the bowl into mixing position, where a 10-speed slide ...
More Details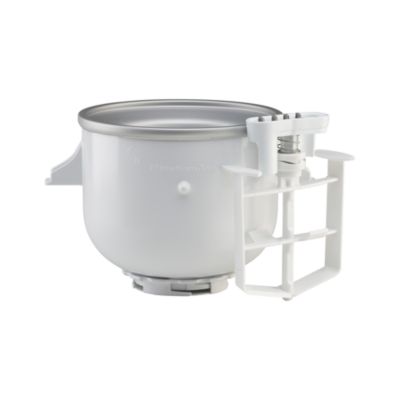 close
Expand the potential of your KitchenAid® mixer with this ice cream maker attachment featuring the largest single bowl capacity in the industry. Just pre-freeze the bowl to make frozen desserts and soft-serve ice cream in just 20-30 minutes. Plastic dasher spreads, scrapes and mixes contents thoroughly for even distribution. Dasher is designed to fit all household KitchenAid® stand mixers; freeze ...
More Details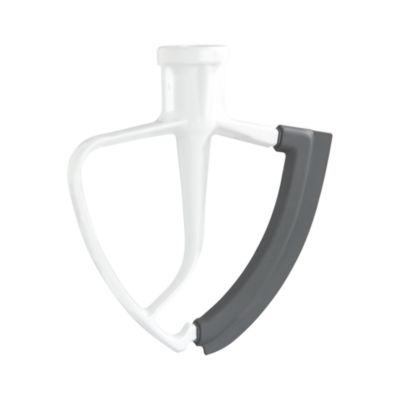 close
Faster ingredient incorporation and special scraping action that virtually eliminates hand-scraping distinguish this beater blade designed to fit all tilt-head KitchenAid® stand mixers. KitchenAid® and other Wedding Registry offers -Rubber-coated metal -Top-rack dishwasher-safe -Made in USA
More Details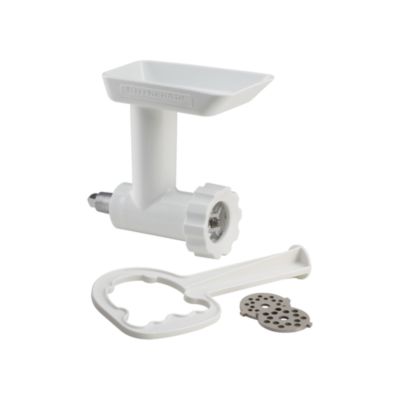 close
Limitless potential is unleashed in the kitchen to create your own foods from raw or cooked meats to bread, cheese, vegetables and dried fruits. Precision performance grinder from KitchenAid® includes fine and coarse plates, plus a food pusher/wrench for safely guiding food through the grinder and removing the attachment ring. All KitchenAid® household stand mixers power the grinder, leaving both ...
Featured Categories
Shop Mixers