Orange Dish Towel
Featured Categories
Shop Dish Towels
QUICK LOOK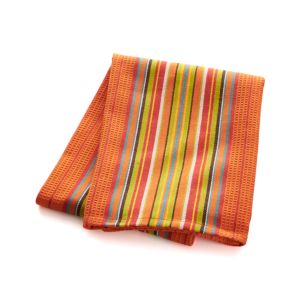 Salsa Dos Orange Dish Towel
$4.95
Salsa brights stripe this vintage-inspired dish towel in bright orange cotton waffleweave.
QUICK LOOK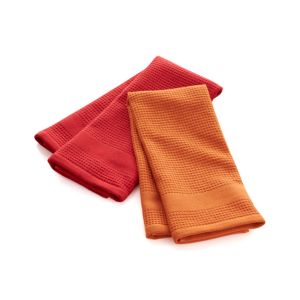 Set of 2 Red Waffle-Terry Dish Towels
$12.95
Thirsty, textural towels in orange and red are waffle on one side, terry on the other, each with handy hanging loop. The waffle face can be used for lint-free drying of delicate glassware lint free, the absorbent terry side for drying everything else.
QUICK LOOK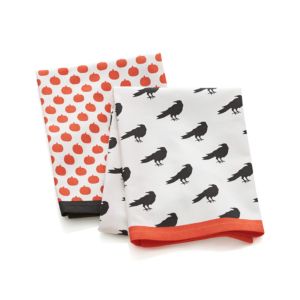 Set of 2 Pumpkins and Ravens Dish Towels
$7.97
We've invited ravens to pair up with pumpkins as a charming seasonal duo. Clean graphics row up silhouettes of black ravens and orange pumpkins on white cotton, each with a contrasting colored border. Set of two comes tied with a ribbon for easy giving.