Permanent Glass Coffee Maker
Customer Favorites
More Details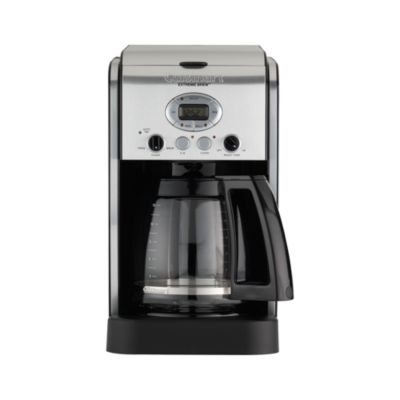 close
Twelve-cup programmable coffee maker with re-engineered extreme brew technology delivers fresh coffee up to 25% faster - with the added benefit of brew pause to grab a quick cup. Strength control brews regular or bold; calibrated glass carafe features a drip-free pour spout and comfortable handle. Water reservoir with water level display window lifts up for easy refilling. Sixty second ...
More Details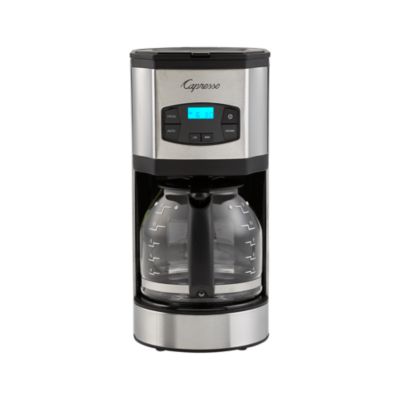 close
Crafted with Swiss precision for the coffee connoisseur, this programmable, 12-cup coffeemaker brews for maximum flavor and aroma in under 10 minutes. Stylish brushed stainless brewer has a special aroma setting for optimal flavor depending on brew volume; multiple nozzles spray water evenly on coffee grounds for full saturation. Drip stop lets you sneak a cup during brewing. Additional features ...
More Details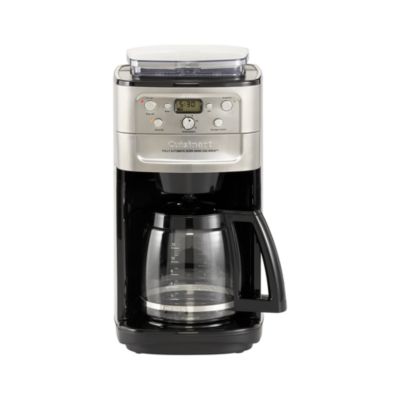 close
Grind and brew a fresh 12-cup pot with Cuisinart's all-in-one coffee system. State-of-the-art brushed stainless coffee maker does it all: just fill the 8-ounce hopper with whole beans, and the built-in burr grinder will grind them to perfection prior to brewing. Grind control and brew settings let you program from 2–12 cups, fine-tuned the way you like it—mild, medium or ...
More Details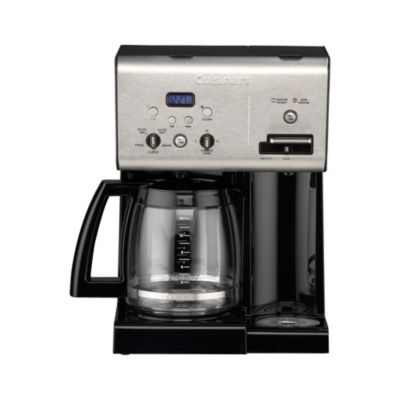 close
Cuisinart's programmable coffee maker satisfies the most discriminating coffee lover with pure coffee flavor, from one cup to a dozen — and now adds a hot water system for tea lovers, too. The state-of-the-art contemporary design combines a squared vertical shape and upscale, professional look with the latest brewing technology. Charcoal water filter keeps out calcium and chlorine, while the ...
Featured Categories
Shop Coffee Makers