Home
>
Plastic Oxo Kitchen Accessories
Plastic Oxo Kitchen Accessories
Featured Categories
Shop Kitchen Accessories
QUICK LOOK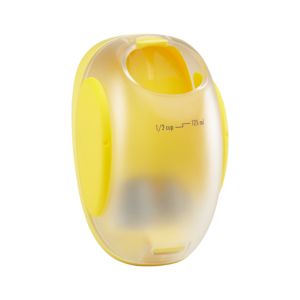 OXO ® Corn Stripper with Holder
$13.95
No more flying kernels. OXO's® smart stripper not only zips corn smoothly off the cob, it neatly collects the results. Simply push the stripper the length of the cob, rotating until all kernels have been removed. Soft, nonslip grip cushions hands during use; stainless steel blade will not rust or dull. Holder capacity is 1/2 cup, approximately one ear of ...
QUICK LOOK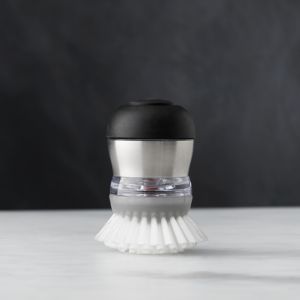 OXO ® Soap Dispensing Palm Dish Brush
$9.95
Scrubbing made easy by OXO®. Simply press the softly cushioned, nonslip cap to release suds as you need them. Durable nylon bristles are safe for nonstick cookware. Clear window shows soap level.
QUICK LOOK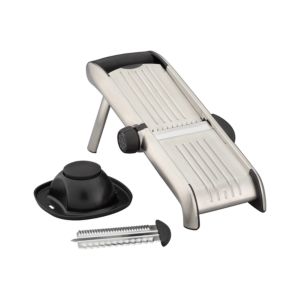 OXO ® Stainless Steel Mandoline
$99.95
The classic chef's tool is updated for home kitchens. Double slicing blade combines straight and serrated edges for different foods; crinkle/waffle blade cuts traditional and wide crinkles. Also features julienne and french fry cuts. Stainless runway is textured to prevent sticking. Slice thickness adjusts with the turn of a dial. Safety features include soft-grip food holder, nonslip feet and blade ...