Prices and availability are subject to change from the time and date that you print this page.
4/20/2014 2:41:36 AM. For Customer Service, please call 800.967.6696
A retro classic in ribbed glass. Jug has comfortable handles and a white lid.


Quadro Large Jug
is rated out of
5
by
117
.
Rated

1

out of

5
by
Ellie 93847
from
Can't pour without spilling
This pitcher is just the size and shape I was looking for. However, I was very disappointed to discover that it's pretty much impossible to pour from this pitcher without spilling --- you hit both your glass and the countertop. Once the pitcher is about half-way empty this no longer becomes a problem, but beware the spills you'll have as you empty the first half of its contents. I've tried modifying my pouring technique over the past 2 weeks since I bought this, and nothing I do seems to help. I'd return it, except it's more work to do that than to just eat the cost. Won't buy again.
Date published: 2014-04-04
Rated

5

out of

5
by
essymar
from
Definitely recommend!
I bought two of these to solve an issue with milk drips in our fridge. The jugs our milk comes in don't pour well and I was constantly having to scrub the bottom of my fridge to get rid of milk yuck. I bought two of these and now when I open a gallon of milk I divide it between the two jugs and no more drip....hurrah! The only problem I would have with them is that the opening is sorta small if you are trying to mix frozen juice concentrates....you need to make sure your concentrate is thawed or at least close to thawed cause its difficult to get into with a spoon or spatula that is big enough to chop the frozen concentrate. Otherwise, they are awesome!
Date published: 2011-11-05
Rated

1

out of

5
by
pookid
from
breaks/cracks easily
Purchased 2 for milk. Loved it.....but had one completely break after 4 days of use....not hit against anything....a chip of glass flew out. CB was excellent in replacing it. Thought it was just a flaw. Today, another one showed a crack in the same location on the jug as the break in the earlier one. This one at least lasted approx. 3 months. Apparently, these jugs are not meant for every day use. Be sure to check near the bottom corners of yours and be VERY careful. Please note that this is a manufacturers defect and not CB's.
Date published: 2013-09-13
Rated

1

out of

5
by
Kittymomson
from
The Worst.
Hi,We got this from our registry two years ago. And finally we started using it and it is the worst pitcher we ever had.This pitcher is so badly designed that when you pour water from it, much of the water spills down alongside the pitcher and ends up outside the cup. We have used a kitchen towel every time we use it.I don't really know how they continue to make this product. In addition, I am not sure if the reviewers here care about what we experience or not which is very annoying. We chose this based on the reviews here when we made our wedding registry. Hopefully someone does not make a mistake like us. I just cannot believe that not many people mention about this annoyance but like it just the way is..I am going to donate this to Goodwill soon - it is not just worth it - get another design!
Date published: 2014-04-03
Rated

1

out of

5
by
ecp277
from
Great looks, poor pouring
If you don't intend to use this item to pour liquids, go ahead and pick one up. If you intend to pour liquids, but don't mind cleaning up a spill every single time you pour, then go ahead and pick one up.If neither situation above describes how you would use this item, then don't buy one.Very disappointing, I will always read reviews before I buy from now on! I'll give the Quadro jug I bought to Goodwill and resume my search for a good quality glass pitcher.
Date published: 2014-04-03
Rated

1

out of

5
by
sljl809
from
awful design
this jug leaks whenever you pour anything from it. It's so bad I am only willing to put plain water in it when we are entertaining on the deck, because with anything else you end up with a sloppy mess all over the place. Either that, or you have to pour it over the sink. Such an awful design! I was so disappointed with this jug.
Date published: 2013-12-11
Rated

4

out of

5
by
Lizabee
from
No problems
I have 2 of these, and use them to make sun tea in the summer, so I don't shake anything in them. I've never had a problem with pouring out of these jugs, either. They work just fine. I like that I can fit my hand in it to scrub the bottoms and sides, as the tea sometimes stains there, but they come perfectly clean every time they're washed. Plus I prefer glass over plastic and these are nice and sturdy.
Date published: 2011-10-16
Rated

1

out of

5
by
Cottagegirl33
from
Looks nice, but that's it...
I just bought this because I needed something to transport good filtered water to work and so I found this at CNB Outlet this weekend. The cap doesn't stay on tight at all, so it's impossible to transport without spilling. Also, when I tried to pour it, the water went everywhere.I really like the look of it, I just wish it had a really tight top so that it wouldn't spill. It's looks nice and it's easy to hold, but I will be returning this item.
Date published: 2012-01-23
Rated

4

out of

5
by
JayCee13
from
Good Sturdy Pitcher, But Leaky Lid
We are huge iced tea drinkers at our house so we bought 2 of these jugs last Christmas. We use them everyday and both just cracked within days of each other. The downfall is that they do not pour cleanly unless you pop out the lid first. Despite that, I am still buying 2 more to replace the ones that broke.
Date published: 2013-12-13
Rated

5

out of

5
by
Beckie E
from
Best Purchase Ever
I love this jug. I looked everywhere for a glass jug to put our milk in. Was amazed when I found this website for crate and barrel. Love the jug! Bought two of them to hold 1 gallon of milk. It definitely keeps the milk colder and fresher much longer. Will never go back to keeping milk in those nasty plastic jugs they come in again. Will be purchasing the smaller ones for water, juices and etc. They are great for our 5 year old. He can get his own milk now.
Date published: 2010-10-21
Rated

2

out of

5
by
Ashley13
from
Messy
I love everything about this jug except for the fact that it leaks when you pour it. Whether you go fast or slow. I bought it to make sun tea in and it works great for that. Be prepared to pour it over the sink or on a towel because it gets everywhere.
Date published: 2013-12-11
Rated

2

out of

5
by
jahiker
from
Poor Design with Cap
I purchased this glass pitcher to keep iced tea in because it was the perfect size (and design with the lid) plus I wanted glass over plastic. However, when I went to pour my first glass the tea spilled everywhere, even if I held the lid tightly while pouring.I liked that the lid was there to keep the tea fresh but if it is full it does not pour correctly. As the tea volume goes down in the pitcher, it spills less. Hopefully, they can re-design the item and correct this issue.
Date published: 2011-10-16
Rated

3

out of

5
by
LizzyQ
from
Vintage Look without the Durability
I recall the mornings at my grandmother's house when she took her pitcher very much like this and shook it vigorously to mix that orange juice from concentrate. While we don't drink that in our house anymore, I was excited to see this online. It is a very useful thing, a pitcher with a lid.However, upon arrival, I was surprised at the lightweight construction. My grandmother's weighed a ton, but you weren't afraid it was going to break, either. The lid - as mentioned in other reviews - is NOT air-tight, so it does take on the refrigerator's odors and is more prone to spills (plus there isn't that lovely sucking sound when you take it off). While this pitcher replicates the style of the older design, it doesn't come through on the quality.
Date published: 2012-05-29
Rated

1

out of

5
by
darr741
from
Not the same quality
I purchased this same product many years ago and it was a great buy and the top lid of the container was made of a rubber material. I recently ordered 2 additional because i broke my original container. The new top lid is made of plastic and it leaks very bad. Not happy with the top lid material and that it does not hold the liquid in the container.D.K
Date published: 2014-01-14
Rated

1

out of

5
by
ktb1281
from
pouring problems
This pitcher will NOT pour - it leaves a mess EVERY time.
Date published: 2011-11-29
Related Products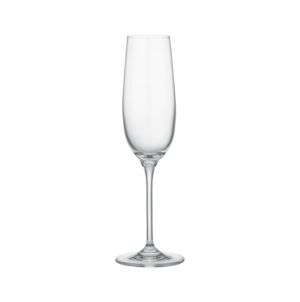 Everyday stemware, beautifully crafted from top to bottom. The traditional flute bowl...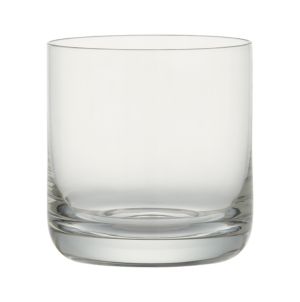 One of our bestselling classics for more than 20 years, and not...
A graceful swan neck and flowing, free formed handle lend lyrical sophistication...