Prices and availability are subject to change from the time and date that you print this page.
4/21/2014 11:39:48 AM. For Customer Service, please call 800.967.6696
Crate and Barrel Exclusive
Pickup
Outlet Item. Available for Shipping Only
Earthy, Asian-inspired dinnerware is both chic and soothing in luscious, graduating hues of moss green. Minimal modern styling allows the color drama to take center stage. Unique shapes are both casual and elegant; the inviting reactive glaze ensures that no two pieces are exactly alike. Satin exterior finish has a "cast iron" appeal. Quality and integrity of design from one of France's original ceramic factories, Jars Ceramics.

Please note: This pattern is discontinued. When our current inventory is sold out, it is unlikely we will be able to obtain more.


Samoa 5.25 Square Plate
is rated out of
5
by
65
.
Rated

5

out of

5
by
simplythebest
from
Practical, very useful, elegant
I have enjoyed using this plate as an everyday use and entertaining. The color and the shape just makes the dish more attractive and delicious.
Date published: 2011-10-29
Rated

1

out of

5
by
jjansen28
from
Do not Buy Jars-France dinnerware!!
The quality of the ceramics does not match the price you will pay!! I spent over $1500 for 10 complete place settings 8 years ago. To date, 14 pieces have cracked in half! Not the type of breakage from dropping or banging, these are clean splits in the plate. This is the result of bad manufacturing or materials. It will start off as a crack you can feel, then one day you will find 2 pieces in your dish water. My plates were hand washed 90% of their life and never in a hot oven. They are advertised as dishwasher and microwave safe. For the price of these plates, they should last for generations, not 8 years!!!
Date published: 2014-04-12
Rated

2

out of

5
by
Kaetchen
from
Crackling
My husband and I purchased several sets of dinnner plates, salad plates, bowls and coffee mugs about 3-4 years ago. So far, they have lasted after everyday use. However, all of the pieces have crackled and some have small chips that have appeared from the crackling. I have yet to see any leaking due to the crackling and we are continuing to use the dinnerware everyday, but it feels like a matter of time before they are crumbled in our hands. I love the look of the collection when first purchased, but the crackling has taken away from the look. I noticed the crackling about an year and a half ago.
Date published: 2014-04-12
Rated

3

out of

5
by
Laura Beth and David
from
Beautiful but poor quality
We had these plates on our wedding registry and love the style. We have a whole set and have been washing them in the dishwasher. Out of nowhere, one of the plates developed a crack. The crack occurred along a natural imperfection. I am worried now that cracking problems will happen on the rest of our set. This set was meant to last a lifetime. My parents' stoneware set has lasted 30+ years and my plan was to use these the same way. I may return the whole set if we keep having crack problems. For the price you pay, you should be getting a product that lasts a lifetime, not 3 months!
Date published: 2014-04-12
Rated

5

out of

5
by
North Chicago
from
Still going strong
I am surprised how many people had issues with this dinnerware. I have eight sets of dinner settings and had them for about 10 years. Over the years, I had a small chip on one mug, and broke two plates (we dropped it). I have washed these in the dishwasher for 10 years at least three times a week. Some of the shiny finish in the center of the plates is starting to wear and I can start to see the knife marks from the years of use. Given it's been 10 years, I find this remarkable. Even my husband, who dropped the second plate the other day, mentioned how well they have held up. I am buying the one single plate to replace the one we just broke. After 10 years, I still love the handmade look of each plate.
Date published: 2014-04-12
Rated

2

out of

5
by
lkb740
from
Pretty, but...
We've had this set since we got married 6 years ago, and within about 2 years, we regretted it.I'll echo what others have said about it crackling and chipping. Some of ours are totally unusable and look dirty at first glace. Also they do break very easily.Another big issue we found immediately: the shape is terrible. The plates flip up very very easily. It's too deep, I guess.Like most of C&B's stuff, it's good for a while, looks nice, but in practice it leaves a lot to be desired.
Date published: 2014-04-12
Rated

1

out of

5
by
Tribester
from
Though you should know
I have never taken the time to review anything before. EVER! But I felt the need to review this set. I am surprised that nobody has reviewed it to date.We got a set of 12 plates, 12 salad plates, 12 bowls and 12 cups for our wedding. We use the plates daily - they are beautiful, but not fancy. They don't look like plates that were intended to be taken out once a year for a holiday feast, handwashed and then put away. In fact, they say that they are both dishwasher and microwave safe.We put the dishes into use about 3 1/2 years ago. Since then, we have broken 10 plates, 7 salad plates, 10 bowls and no cups (we use these least often). Admittedly, we have broken the most of the items that we use most often, but we have not been juggling them or using them as frisbees...they were just broken through everyday use. At first I thought it was a fluke...but the quality of these plates was confirmed with every use. Bowls had a tendency to crack (you would not see the crack, but would find the milk from your bowl of cereal pooling beneath the bowl as you ate). I thought that the "hairline cracks" might be a unique feature of the bowls, but the same was true for the plates.There were times that plates broke merely as a result of the rinsing process that happened when a scrub brush was applied to them prior to dishwashing. They often chipped when they came in contact with other plates (again, not throwing them but just clinking them in the kitchen sink).I would have felt better if these had been cheaper plates, but I asked my friends and family to buy them for us because I intended on keeping them for a good deal of time.I would not recommend them.I was registered at Crate and Barrel and really liked most of the other things that I got for my wedding from this store. The service in the store is also excellent. The plates...not so much.
Date published: 2014-04-12
Rated

5

out of

5
by
AZCita13
from
Sophisticated
This elegant handcrafted dinnerware from France can only be described as sophisticated and dramatic - each piece unique due to the random pattern of the glaze which occurs during the final firing.Artistic and yet functional, it is especially dynamic when paired with solid black matte or Nambe serving pieces. Add smoke or crystal clear beverage ware and natural textured linens with a solid black tagine for added impact.. Voila!I have enjoyed using my dinnerware for several years and each piece is as new. However, I have not subjected them to the dishwasher - preferring to wash them by hand.
Date published: 2013-05-25
Rated

4

out of

5
by
LNShopper
from
Perfect Every Day
We love our dinnerware set. The only thing we really don't use every day are the mugs as they are a little tiny but we often use them for breakfast juice. We bought this set because they are dishwasher safe and had tons of matching items to go with: serving bowls/platters, creamer, etc. Being that we registered for these items on our wedding registry, we didn't get all items at once. What we noticed when we bought the last two sets is that the design was a little bit different and didn't really match the sets we'd receive prior. So, when buying, I would suggest getting them all at once.
Date published: 2010-04-30
Rated

1

out of

5
by
Jules the Red
from
Surprised so many people like them so much
We were so excited to get these as part of our wedding registry. Now, almost 2 years later, I wish we picked something more traditional. The plates are heavy and bulky and tip if you cut towards the edge of the plate and all the juices of anything pool to the middle of the plate since it isn't quite a flat plane. Also, a point that annoys me the most, is they all become scratched on the outside from other items in the dish drain - silver scratches on the outside, unglazed areas of the dish that do NOT wipe off. Very disappointing in general.
Date published: 2014-03-24
Rated

3

out of

5
by
CiaoBellaBaby
from
WE LOVE THE PLATES BUT DON'T PUT IN DISHWASHER!
We have had these plates and bowls for 5 years. When we purchased them, the salesperson told us not to put them in the dishwasher because it would damage the glaze. We have never, not once, cleaned these plates by any method other than by hand. And yet...the glaze still shows obvious signs of wear and tear, and there are scratch marks from utensils. Bummer. But the plates are beautiful, and when they get a little too "rough" looking, we buy a few new plates. Crate and Barrel considers these plates to be "high-end." They told us that. So, yes, we really like them, receive compliments on them, but if you are putting them in the dishwasher, you will ruin them! And try not to cut your food with too much vigor- you will see the damage left behind. I am torn on whether I would recommend this dinnerware.
Date published: 2014-02-20
Rated

2

out of

5
by
WHowell
from
Definitely not durable
My husband and I registered for the Samoa dinnerware when we married 8 years ago. It's lovely, however, it's simply not true to say that they're dishwasher friendly. They also are very fragile. We have lost 6 out of the 10 bowls due to nicks or cracks sustained in either the dishwashing process or merely by stacking the bowls. We've lost several dinner plates in this same fashion. We're currently in the market for new everyday wear and feel bad that so many wedding guests essentially wasted money on something that lasted for such a short time.
Date published: 2014-02-20
Rated

5

out of

5
by
palatineelf
from
A Real Workhorse Dinner Service
I'm truly sorry to see this pattern retiring. When I went looking to replace my everyday dishes from my wedding registry, I first saw these and took a pass. Needless to say I was very disappointed with that choice and came straight back to get this pattern/set. I have not regretted my choice. They continue to provide a 'fresh' look in my otherwise traditional 1980s colored dining room. And I LOVE the way food looks on them. I know white or black shows food colors to their best advantage, however the deep green is marvelous as well. They hold up well from cooktop to tabletop to dishwasher.
Date published: 2013-04-27
Rated

4

out of

5
by
pepper1
from
Samoa Dinnerware
I have owned a set of this dinnerware for over 7 years and it has held up wonderfully. Yes, some minor scratches do appear on the surface glaze, but they are just so beautiful it doesn't matter to me. They go in the dishwasher daily with no problems. I recently replaced several hundred dollars worth of the dishes since I had broken some of the originals and feel that the replacement dishes are not of the same quality as the others. While still the same in appearance they are much lighter weight and even the stamp on the bottom shows that they are not of the same quality. Time will tell how these newer dishes stand up in comparison to my older seemingly higher quality ones, but I can not imagine that they will be as durable.
Date published: 2011-03-03
Rated

5

out of

5
by
MMMontreal
from
Beautiful and sturdy
We got this set when we got married 10 years ago. These are the most sturdy plates I've ever used! In ten years of pretty heavy (dishwasher, small kids, two moves) use, only one plate got cracked and *not one* got chipped. This in contrast to other lesser-quality plates that we've been using throughout this time, which got destroyed pretty quickly. I am very impressed! To the point that recently I've bought more of these plates to expand our set. I highly recommend them.
Date published: 2013-01-29
Related Products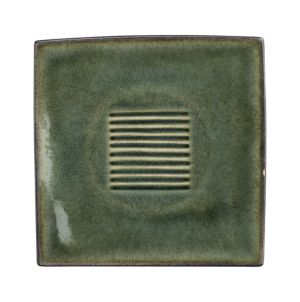 Earthy, Asian inspired dinnerware is both chic and soothing in luscious, graduating...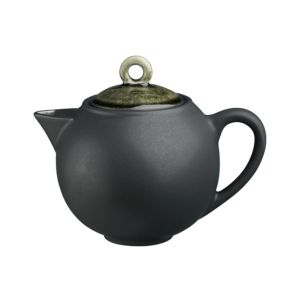 Earthy, Asian inspired dinnerware is both chic and soothing in luscious, graduating...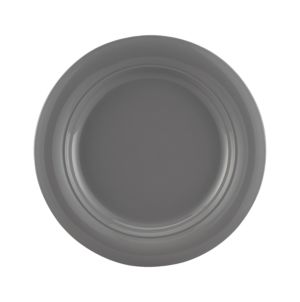 Modern porcelain dinnerware with rounded, retro inspired shapes and chic, season neutral...