Shoe Home Storage
Featured Categories
Shop Home Storages
QUICK LOOK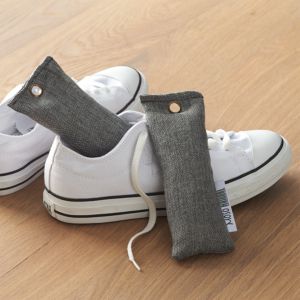 Moso® Bags 50g Set of Two
$9.95
Natural air purifier-dehumidifier hangs around to remove odors such as smoke, pet smells, mustiness and paint while preventing mold and mildew. Beautiful grey linen bag is filled with bamboo charcoal, created by kiln-drying bamboo timber at very high temperatures. The resulting "charcoal" has millions of tiny porous holes that naturally absorb odors. At 50 grams, these bags are the ideal ...
QUICK LOOK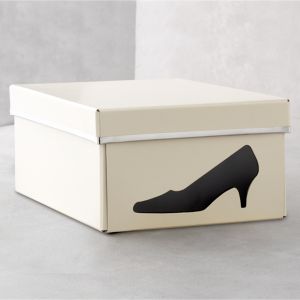 Bigso® Ivory Shoe Box with Icon
$9.97
This high-style storage box from Bigso of Sweden is a shoo-in for protecting and organizing your fine footwear while decluttering the closet. Iconic silhouettes of a woman's pump and man's dress shoe on opposite end panels provide a clear visual for whose shoes are inside. Sturdy, stackable boxes in neutral ivory are detailed with reinforcing rivets and stabilizing stainless steel ...
QUICK LOOK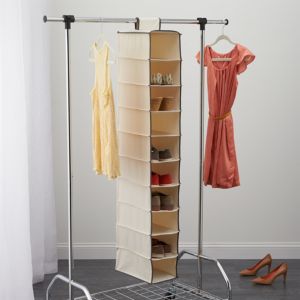 10-Section Hanging Shoe Bag with Grey Trim
$21.95
Keep your wardrobe in pristine condition with our exclusive bag collection. This hanging bag in sturdy fabric with grey trim stows 10 pairs of shoes or belts, scarves and other accessories. Shoe bag affixes gently to closet bar with fabric tab fasteners.