Home
>
Spatula Baking Tool
Spatula Baking Tool
QUICK LOOK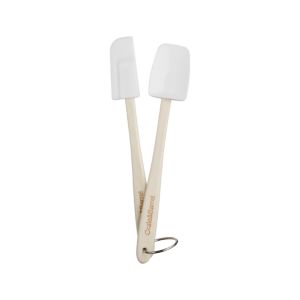 2-Piece Mini Silicone Spatula-Spoon Set
$8.95
The modern miracle of silicone is scaled down for smaller kitchen tasks. Heat-resistant white spatula and spoon scrape small containers, spread condiments, spoon dips, frost cakes and more. Utensils are joined with a connector ring. -High-grade silicone heads -Cottonwood handles embossed with Crate and Barrel logo -Heat-resistant to 500 degrees -Stain-resistant -Heads are dishwasher-safe -Made in China
QUICK LOOK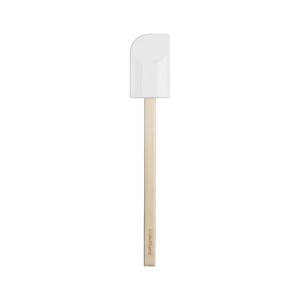 Silicone Spatula
$6.95
Spatula is durable and heat resistant with a flexible silicone head. Great for nonstick cookware and stovetop use. White silicone head detaches from wood handle for easy cleanup in the dishwasher.
QUICK LOOK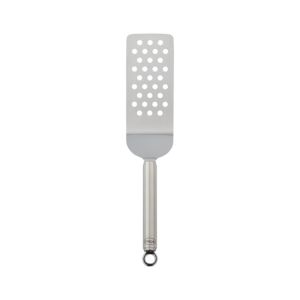 Rösle Perforated Angled Spatula
$31.95
Crafted for optimum performance, comfort and appearance, this professional-quality, stainless-steel spatula is strategically angled for working in pans and trays. Perforations allow for efficient drainage of fats and liquids. Perfectly balanced, comfortable round handle is outfitted with a hanging ring. Rosle has been producing fine cooking tools with German engineering since 1888. -18/10 stainless steel -Heat resistant to 500 degrees ...