Home
>
Stainless Steel Bottle
Stainless Steel Bottle
Featured Categories
Shop Bottles
QUICK LOOK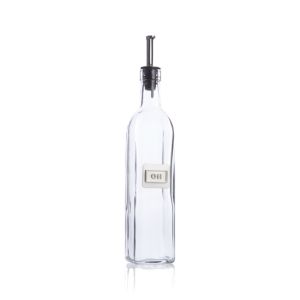 Oil Bottle
$9.95
Store and pour your favorite oil with this high-style glass bottle featuring a sophisticated stainless-steel nameplate, airtight silicone top and stainless pouring spout with hinged cap. -Clear glass -Silicone and stainless-steel pourer -Stainless-steel nameplate -Capacity: 17 oz. -Dishwasher-safe -Made in China
QUICK LOOK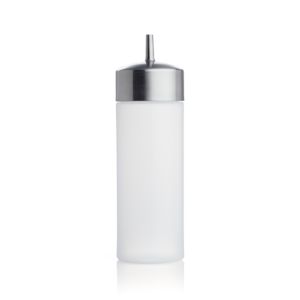 Carter Squeeze Bottle
$12.95
We tasked designer Carter McGuyer to create a new bar collection just for us that kept the home mixologist in mind. The result is a set of tools dedicated to the home mixologist that also has a keen sense of design, mixing soft curves with clean lines. McGuyer's goal was to offer a timeless style that would work as a ...
QUICK LOOK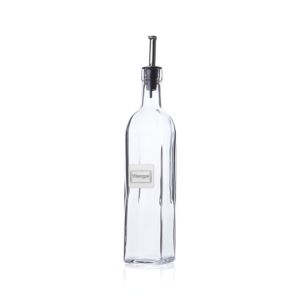 Vinegar Bottle
$9.95
Store and pour your favorite vinegar with this high-style glass bottle featuring a sophisticated stainless-steel nameplate, airtight silicone top and stainless pouring spout with hinged cap. -Clear glass -Silicone and stainless-steel pourer -Stainless-steel nameplate -Capacity: 17 oz. -Dishwasher-safe -Made in China
QUICK LOOK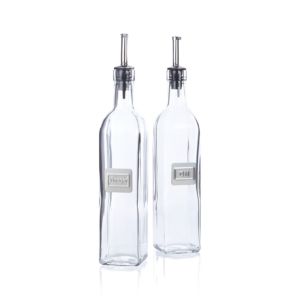 Oil and Vinegar Bottle Set
$16.95
Store and pour your favorite oil and vinegar with these high-style glass bottles featuring sophisticated stainless-steel nameplates, airtight silicone tops and stainless pouring spouts with hinged caps.