Prices and availability are subject to change from the time and date that you print this page.
12/21/2014 5:18:47 AM. For Customer Service, please call 800.967.6696
Crate and Barrel Exclusive
This classic theater-inspired popper makes fresh, light popcorn every time. Crank-operated stovetop popper features four steam vents and a patented stirring mechanism that heat kernels evenly.


Theater Popcorn Popper
is rated out of
5
by
52
.
Rated

5

out of

5
by
Mickey
from
Great gift!
We received the Theater Popcorn Popper from good friends last Christmas, and we love it! It makes the best popcorn, and pops almost every kernel. We like ours so much, we are giving poppers as gifts this Christmas! The free shipping is another big factor for me.
Date published: 2014-12-04
Rated

5

out of

5
by
designerguy
from
Better than theater popcorn
I have actually owned this power for a year now, and I have to say I love it. I read some of the critical reviews and I have not experienced any of the same problems. My popper has not lost the black finish, the crank and moving parts still work. The cheap feeling? Well the pot is made of aluminum, a lightweight metal, imagine that! The popcorn that emerges from this glorious popper is so fresh, crisp, and overall delicious. On average, it takes about 3-4 min to pop ¼ cup of popcorn and there are virtually no kernels left at the bottom of the bowl. I only wish I could actually take this to the movies.
Date published: 2014-10-21
Rated

5

out of

5
by
QueenoftheHouse
from
Great gift!
I've never used this version of the Whirlpop yet have gifted it over ten times. Those that receive it, love it! It makes a great wedding gift when boxed with a throw, a variety of popcorn, a popcorn bowl and a couple of romantic movies. Movie night theme. The original Whirlypopper is what I use. It is the only way I prepare and will eat popcorn. It's simply the best!
Date published: 2014-08-18
Rated

5

out of

5
by
CSiebert
from
Best popcorn ever.
We have had this popcorn popper for 2 years now. It's still popping our popcorn just how we like it. It's quick, easy, and no clean up. We don't wash it because the uses continue to "season" the pan. (I rinse it out every once in a while.) I have also purchased this for our family members and they love it just as much. Yum!! :)
Date published: 2014-08-04
Rated

1

out of

5
by
Michelle
from
not as good as old one
I had an old version of this from whirley pop - it wore out. I bought this one, a bit prettier than whirley pop one. The stirrer does not work as well, while popping popped corn gets stuck under stirrer and begins to burn before the rest of the corn is popped. Never get to pop then entire whirley pop envelope. Should have bought the other one.
Date published: 2014-07-18
Rated

5

out of

5
by
lindssc1
from
Makes excellent, healthy popcorn!
We received this for our wedding and are so happy we registered for it! We used to eat standard microwave popcorn, but were convinced by friends that we should eat fresh popcorn instead.We decided to go with this popper because we liked how it looked and it seemed easy to use. We used it for the first time last night and loved the way the popcorn turned out! It does require manual work, but it only takes about 3 minutes.Highly recommend this if you are looking to ditch microwave popcorn!
Date published: 2014-06-09
Rated

5

out of

5
by
Tara
from
Fun & Yummy
This product is nicely made and it comes with a bag of popcorn for instant gratification. Easy to use and easy to clean.
Date published: 2014-06-02
Rated

4

out of

5
by
Ladybug16
from
Tasty popcorn
Received this popper as a gift from a friend 2 Christmases ago. Makes yummy fresh-tasting popcorn! Metal top can get a bit tacky after awhile, but using steel wool helps to clean it, along with hot water. Ours developed a pin-hole sized hole in the bottom (guess the metal is thin there) and the oil began leaking out onto the burner. Bummer, but plan to replace it with another one. Just disappointed that the first one didn't last longer.
Date published: 2014-05-03
Rated

5

out of

5
by
Jilz10
from
Easy & fun!
Love this popcorn maker! Cooks well and is great for movie night. Much nicer than using a microwave!
Date published: 2014-04-21
Rated

5

out of

5
by
mrsc2
from
The best popper ever!
After seeing this popper online, we returned our hot air popper to the local department store. This popper allows you to use the healthy oils and healthy popcorn kernels of your choice. We used the popcorn that came with the unit and was it ever yummy! Too much of a good thing, though, is not very healthy for us folks with high cholesterol problems. This popper is easy to use and easy to clean. It's worth every minute to stand there and turn the crank! Just make sure you follow the manufacturer's instructions about cleaning, seasoning the popper, and not forcing the handle on the popper. Will defnitely purchase another one when this one wears out!
Date published: 2014-03-24
Rated

2

out of

5
by
Chad220
from
Works but...
This is the first produce i've bought from Crate & Barrel. I have to say i'm not impressed. When I opened the box it looks like I was possibly shipped a returned unit. It had two large scratches in the black paint and the inside of the popper also had a somewhat deep scratch. I decided its not going to stay pretty forever so I wasn't going to bother returning after waiting a week for it to ship. It worked great. I made the first batch and was impressed. One warning I have is when pouring the popcorn into a bowl, either wait until the popper is cool (may cause overcooking) or be very careful not to let the black part of the popper touch your bowl. When hot, the paint comes right off and will transfer onto your bowl leaving another ugly mark on your popper and also your bowl. I wouldn't buy again if I knew the paint would be such a pain and it would show up scratched up... but it does do the job like it says.
Date published: 2014-03-03
Rated

5

out of

5
by
Ilajeanne
from
Best Freshest Popcorn
In the last few months I have purchased 5 Theater Popcorn Poppers. After deciding that microwave popcorn was not good for you because of the additives. Isaw the add in C&B catalog. Bought one for us, we love it so much a purchased 2for Christmas gifts and now recently 2 more for birthday presents. I use a half tablespoon of veg oil and a half tablespoon of sesame oil and a 1/2 cup of popcorn. Don't need butter Yum! Easy to pop and serve and good for you too. No chips, pretzels, etc. to many carbs and salt. We use Safeway white organic popcorn.Love it, .
Date published: 2014-02-18
Rated

5

out of

5
by
flopsy27
from
Works Great!
I received this right after Xmas and have used it about 2-3 times a week for the last 3 weeks. My family is addicted to the popcorn and no longer wants microwave. I have had no issues with this product at all. I use about 1 Tbsp. of oil to a 1/2 cup of popcorn, and turn the crank until I can no longer turn it, which takes about 3 minutes. If you are too lazy to do that for 3 minutes, do not buy this product and go back to microwave popcorn. I do not think turning the crank is difficult at all either, of course until the popcorn is almost done, and then it supposed to be difficult to turn at that point. I simply wash it in hot dishwater, and still have no issues with sticking or burning of the pan. I really think that anyone who has those issues is not turning the crank the entire time.
Date published: 2014-01-13
Rated

5

out of

5
by
QCkturner
from
Love it!
Pops great popcorn - the whole family has really been enjoying my husband's Christmas gift! :)
Date published: 2014-01-12
Rated

1

out of

5
by
Mikecat
from
Poor quality
I bought one of these about10 years ago and finally had to replace it due to excessive wear. I purchased this as the replacement and within 10 uses the stirrer fell out. I tried topic it with the set screw and super glue, but no luck. I can't believe how bad the quality is compared to my other one. Such a disappointment and now making popcorn requires me to piece the entire thing together. 
Date published: 2013-12-17
Related Products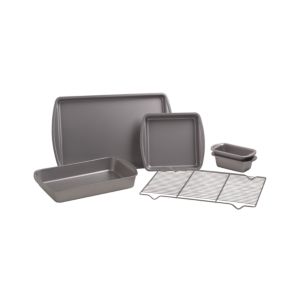 Every shape and size you need, at a terrific set value. The...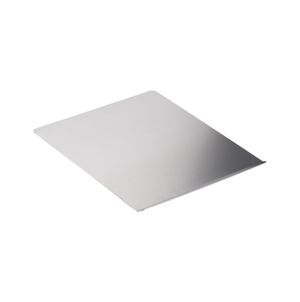 A commercial grade essential for every home baker....
Square flared basket lets you grill smaller foods and stirfries without losing...