Home
>
White Kitchen Appliances
White Kitchen Appliances
Featured Categories
Shop Kitchen Appliances
QUICK LOOK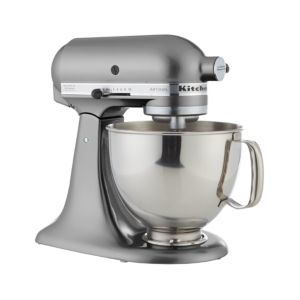 KitchenAid ® Artisan Metallic Chrome Stand Mixer
$349.99
Mix, whip and knead—this rugged 10-speed mixer does it all, from the fluffiest egg whites to the stoutest bread dough. KitchenAid's® hands-free 67-point planetary mixing action thoroughly blends ingredients all the way to the edges of the generous 5-quart stainless steel bowl with ergonomic handle. Tilt up the head for easy access to the beater and bowl.More KitchenAid® colors and ...
QUICK LOOK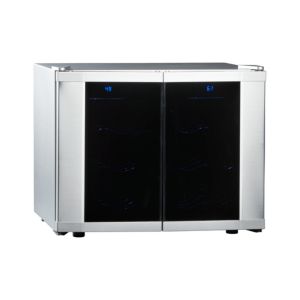 Cuisinart ® Dual Zone Wine Cellar
$299.95
An exciting development in wine storage. Exclusively ours and the first of its kind, this dual-zone wine cellar keeps up to 12 bottles at two separate temperatures on contoured, removable chrome racks. Patented electronic touchpad thermostat keeps wines at your choice of two temperatures between 39 and 68 degrees. Compressor-less thermoelectric cooling system consumes minimal energy and operates quietly and ...
QUICK LOOK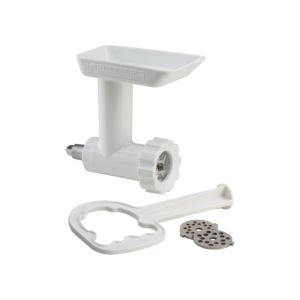 KitchenAid ® Stand Mixer Food Grinder Attachment
$49.99
Limitless potential is unleashed in the kitchen to create your own foods from raw or cooked meats to bread, cheese, vegetables and dried fruits. Precision performance grinder from KitchenAid® includes fine and coarse plates, plus a food pusher/wrench for safely guiding food through the grinder and removing the attachment ring. All KitchenAid® household stand mixers power the grinder, leaving both ...