White Tree Decor
Featured Categories
Shop Decor
QUICK LOOK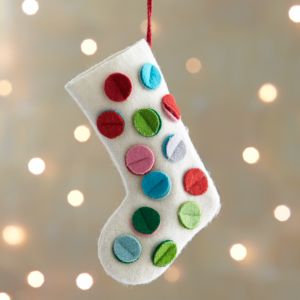 Dot Stocking Ornament
$1.95
Handmade mini white felt stockings are appliquéd with ornamental dots in bright shades and outfitted with red cords to hang a small gift or gift card on the tree.
QUICK LOOK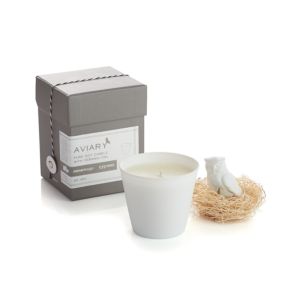 Aviary Owl Candle
$34.95
A whimsical ode to our feathered friends. Delicate white porcelain cup filled with clean-burning soy wax makes an excellent perch for a wise owl. Detachable owl stands by as you enjoy the woodsy cypress fragrance and soft candlelight. When all is done simply rinse out with hot water and enjoy your vessel and bird further as a planter or simply ...
QUICK LOOK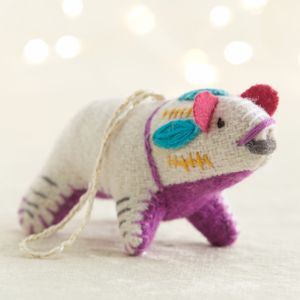 Bright Polar Bear with Purple Belly Ornament
$3.50
Fuzzy white bears with hand-stitched details and multicolored bellies and ears are Arctic essentials for the holiday tree. This festive, folk-style bear is inspired by the original designs of Sabina Gibson of Mount Royal Mint who is known for her whimsical hand-embroidered felt animal sculptures and miniatures.