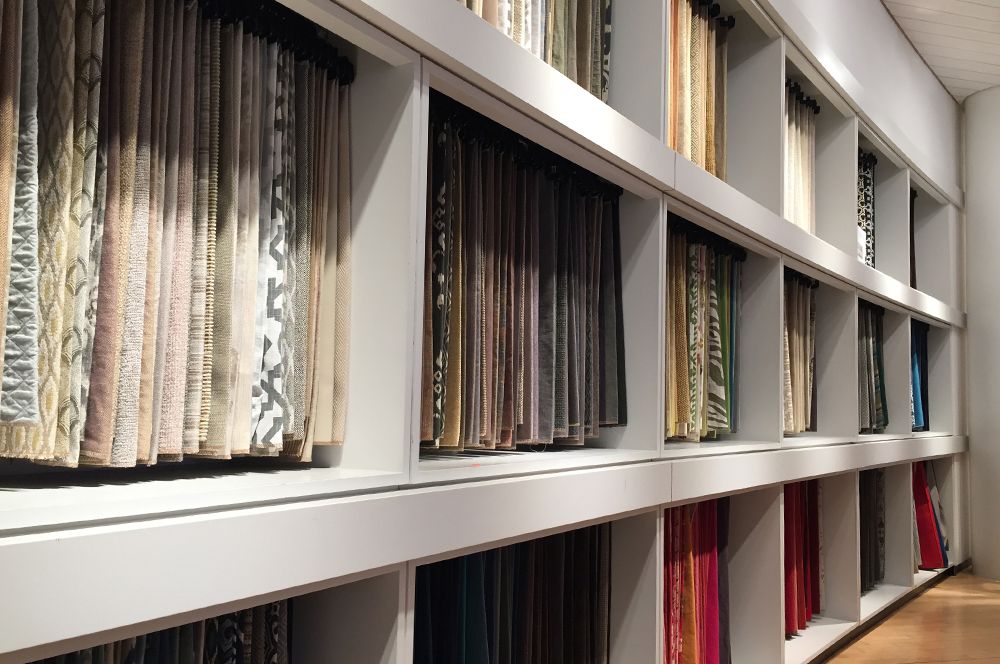 Create Your Own
Custom Furniture
Our furniture design experts are here to help you transform your favorite Crate and Barrel upholstery frame into a custom furniture piece that's uniquely yours. From fabric choice to wood finishes, now you can create a custom look to fit your room and style.
Customize almost any upholstery frame in our furniture collection—including sofas, chairs, recliners, benches, dining room chairs and beds—with our more than 2,000 fabrics and leathers in our fabric room. You can even give us your own special fabric to work with.
visit one of our home stores
Custom Rugs
Custom Dining Tables
Fabrics
Create your own custom upholstered piece with a choice of hundreds of Crate and Barrel fabrics and leathers, or you can provide us with your own special fabric (COM). Our custom furniture gives you the option to mix fabrics, colors and patterns on frames, cushions and throw pillows.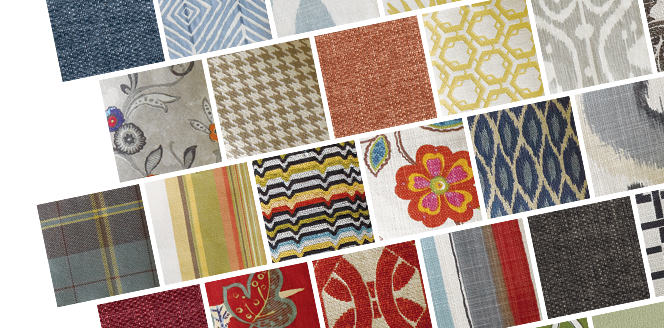 Cushions
Tailor your comfort with a choice of fills for seat and back cushions. Customized furniture choices include high-density foam, fiber or down-blend.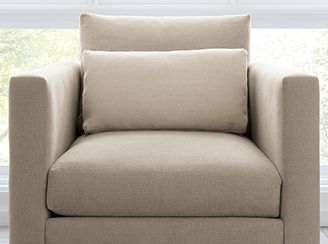 Wood Stain
Specify a wood stain in your choice of finishes, from dark to light, to accent custom upholstered furniture frames and legs.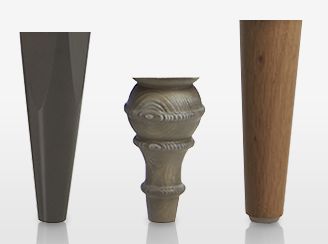 Finishing Touches
Get creative. Choose fabric welting in a contrasting color, add leather accents, create a flanged edge for pillows and cushions, outline a shape in nailheads, border a pleated skirt and more.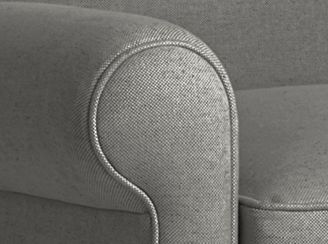 Custom furniture and upholstery items are made to order and may require extra production time and cost.