Alexandra White

United States
The daughter of a Massachusetts cranberry farmer and a decorative painter, Alexandra White grew up steeped in the arts of cultivation and design. Although she began college in nearby Boston, she completed her studies at Rhodes College in Tennessee, where she received a bachelor's degree in studio art.
Currently based in Los Angeles, White works in colored inks on drafting film to create fluid paintings intensified by the pooling of ink on the nonporous surface, a technique she finds freeing and reminiscent of watercolors by artists such as Andrew Wyeth. White's work has been included in numerous group exhibitions around the country and, most recently, in Buenos Aires, where she was an artist-in-residence at the Projecto'Ace Foundation.
Learn more about artists and designers, from illustrators to industrial designers, who have collaborated with us on our exciting line of exclusive products.
View more artists and designers.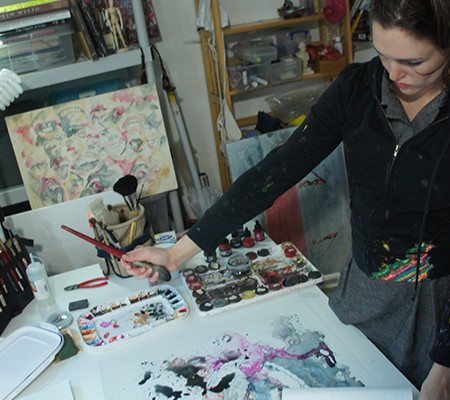 Back to Top
; ;