Free shipping, free returns on Original Art.
Alicia Dunn

United States
Dubbed the "treehouse," Alicia Dunn's second-story studio provides the artist with sweeping views of the Pacific Ocean and the mountains of the San Diego area. Lush greenery and lively birdcalls keep Dunn inspired as she brings the thrill of constant discovery to her abstract paintings. Working in acrylic paint, Dunn blends gels to achieve luminous color as well as an eroded, weathered effect.
Learn more about artists and designers, from illustrators to industrial designers, who have collaborated with us on our exciting line of exclusive products.
View more artists and designers.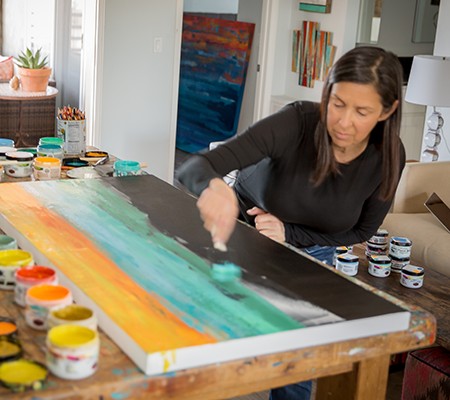 Back to Top