Amanda Ip

United States
Born in Sydney, Australia, designer Amanda Ip has called many places in the world home—London, Singapore, Pittsburgh and now, Chicago. Travel always has been an integral part of her life as well as an inspiration for her work. "There is nothing more incredible than traveling to a new city and being immersed in something foreign and unfamiliar," Ip says. "It's exciting to see things from a new perspective and it allows me to be a more well-rounded, thoughtful designer."
Ip earned a Bachelor of Arts degree in industrial design from Carnegie Mellon University where she discovered her passion for furniture design before joining Chicago-based Slate Design in 2007. Describing her work as "thoughtful modern," Ip carefully considers how a person will live with her furniture as she creates: "I want what I design to be used daily, to make someone's life more comfortable. I want that piece of furniture, when it's old, to be able to tell stories of its interesting life and have nice, deep smile wrinkles."
Learn more about artists and designers, from illustrators to industrial designers, who have collaborated with us on our exciting line of exclusive products.
View more artists and designers.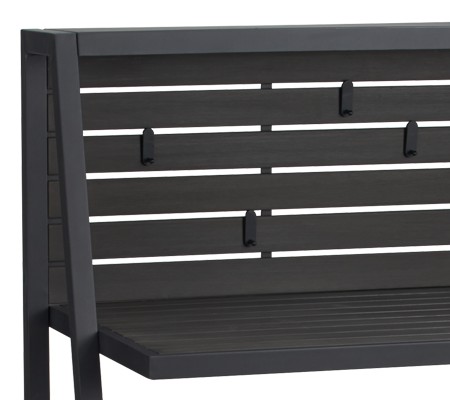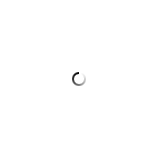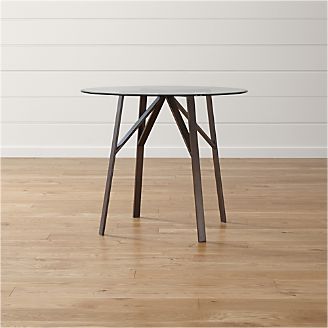 Belden Round High Dining Table with 42" Glass Top
Clearance $379.00
reg. $559.00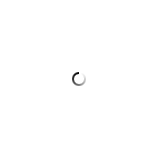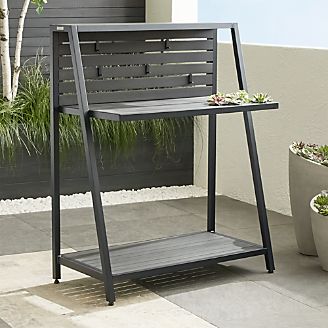 Alfresco Grey Work Station
Clearance $359.00
reg. $599.00
Back to Top
; ;