Ana Reza-Hadden
United States
Working in an environment she describes as "organized chaos," Ana Reza-Hadden takes inspiration from everything from family photos to her view of the Bay Area. She espouses the value of learning from other designers as well. "You cannot be a good designer without learning from what others have done before," she asserts. Proud of her ability to connect the dots in ways that don't seem obvious, Reza-Hadden's work offers clever and elegant design solutions that incorporate grace and proportion in unexpected ways.
The California-born designer grew up in Medellín, Colombia, spending her formative years nurtured by a family of architects and designers. Reza-Hadden left Colombia for San Francisco, where she studied industrial design at the University of San Francisco's California College of Design and met her husband, also a designer and also from a family of designers. Residing in San Rafael, California, Reza-Hadden established her own design studio, ARH Creative, in 1999, creating a wide range of products ranging from flatscreens to chocolates.
Learn more about artists and designers, from illustrators to industrial designers, who have collaborated with us on our exciting line of exclusive products.
View more artists and designers.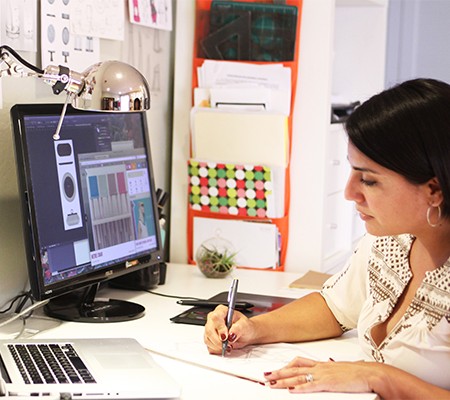 Back to Top
; ;