Anna Lisa Sigmarsdottir

United States
Born in Reykjavik, Iceland, industrial designer Anna Lísa Sigmarsdóttir now calls San Fransisco home. Her studies at California College of Arts and Crafts brought her to the city by the bay, where she earned a Bachelor of Fine Arts degree in 1997. From her home studio overlooking downtown, she creates objects that combine the clean lines of Scandinavian design with the casual ease of California, favoring simple shapes and practical function. That approach won Sigmarsdóttir and her husband a commission to design a public drinking fountain in her hometown of Reykjavik, which was chosen for production and unveiled in 2000.
Sigmarsdóttir enjoys creating beautiful, lasting objects from natural materials, such as wood, clay and glass. Her work is particularly "inspired by traveling to new places, meeting people and seeing how they live and the things they make."
Learn more about artists and designers, from illustrators to industrial designers, who have collaborated with us on our exciting line of exclusive products.
View more artists and designers.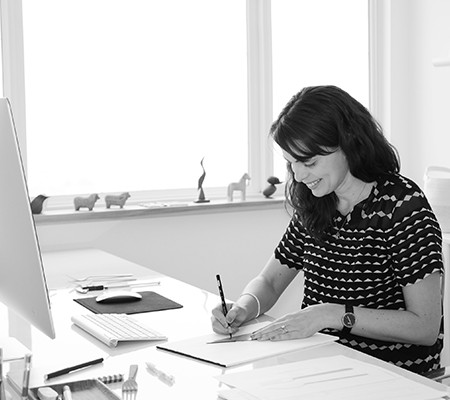 Back to Top
; ;